Alright, so I bought this bike just a couple days ago for $300. I wasn't expecting all that much for the money I spent, and the P/O told me what he thought was wrong with it, but we all know what happens when you take the P/O at their word. So we towed the bike home on a trailer and today I started tearing into it.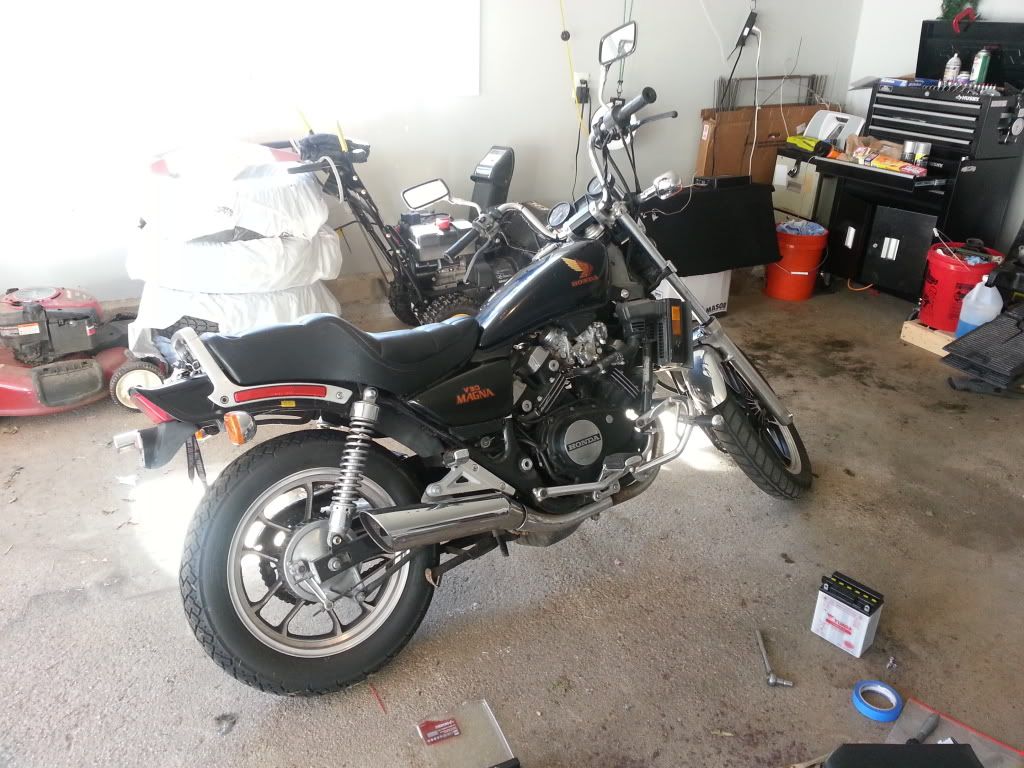 First thing was that the battery was old and had leaked out a lot of its acid, so I ran down to the local bike dealer and got a new one. $65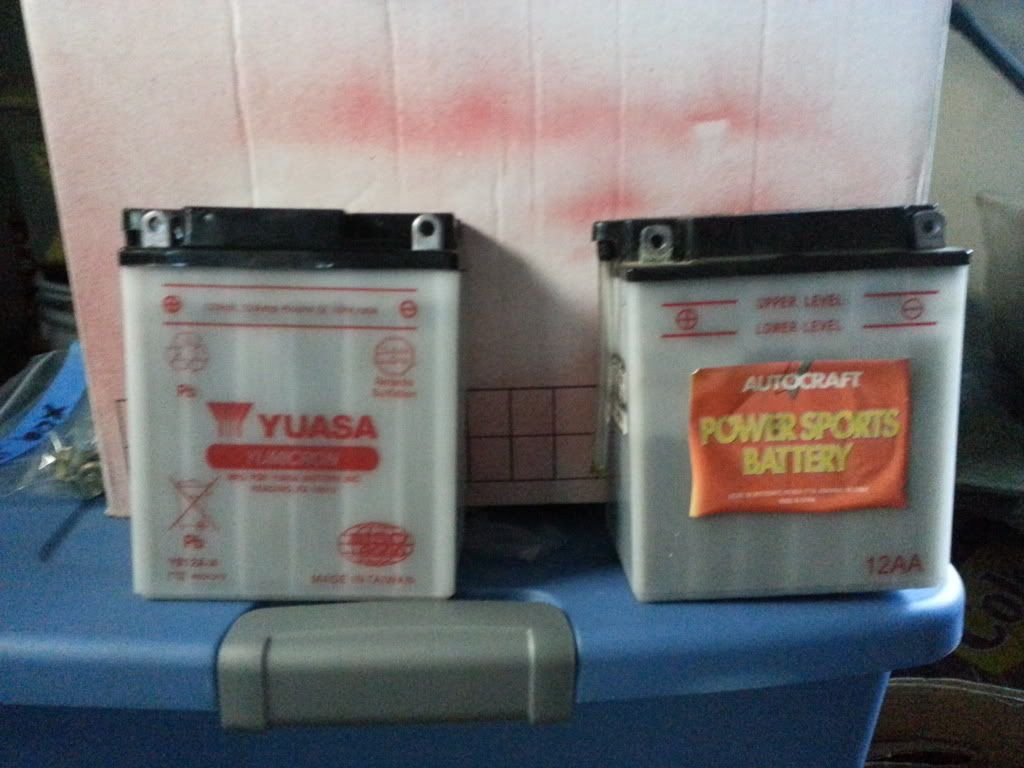 And after replacing the battery:
She Lives! - YouTube
So she lives. At least I know theres nothing crazy wrong with it, minus the leaking fuel. Now its just a matter of stripping off parts that need to be replaced or refinished. Trying to be super careful about labeling and inventorying everything I take off the car. Plastic bags marked for all the nuts and bolts I've removed and boxes of parts.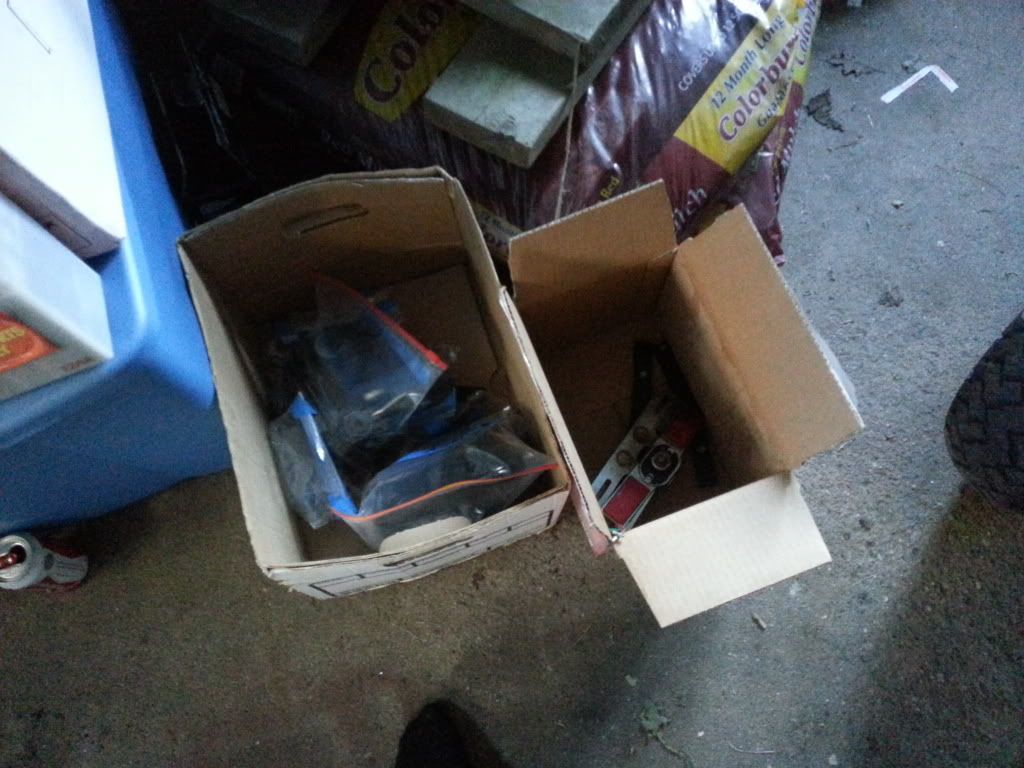 Going to respray all the plastic trim. Probably a nice satin or flat black for most of it. The chrome is pealing on a bunch of pieces so that may get stripped off. Not sure what to do with it yet.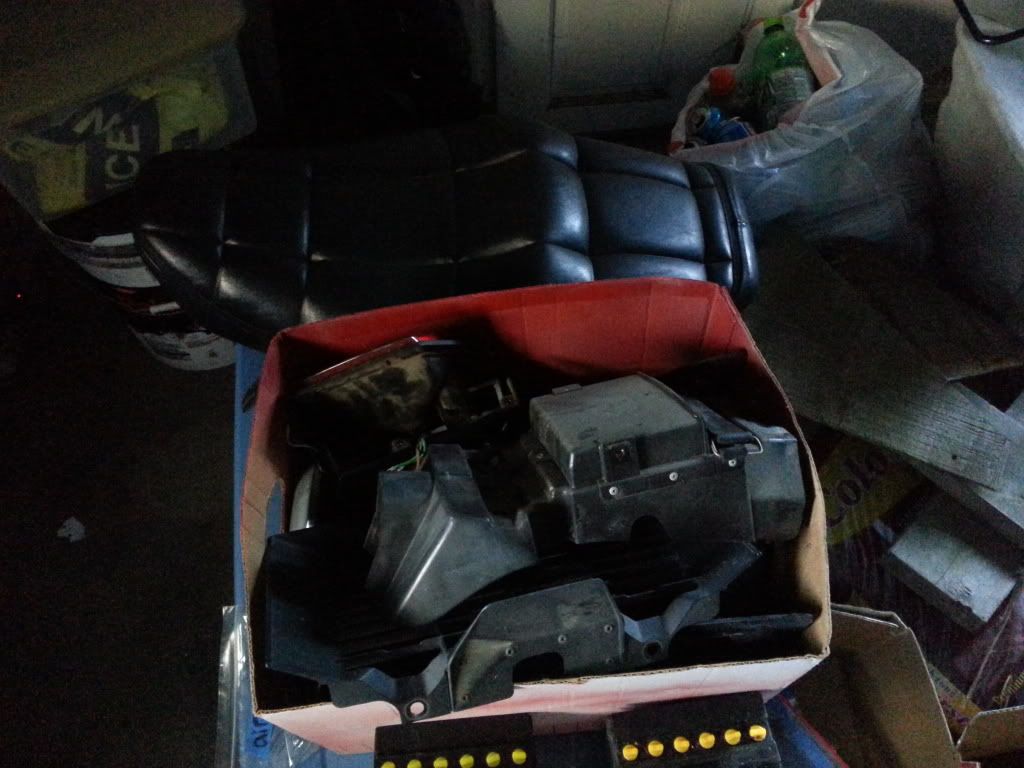 And that's it for now. Got a bunch of stuff taken off today. Gonna do a bit every couple days when I have the free time.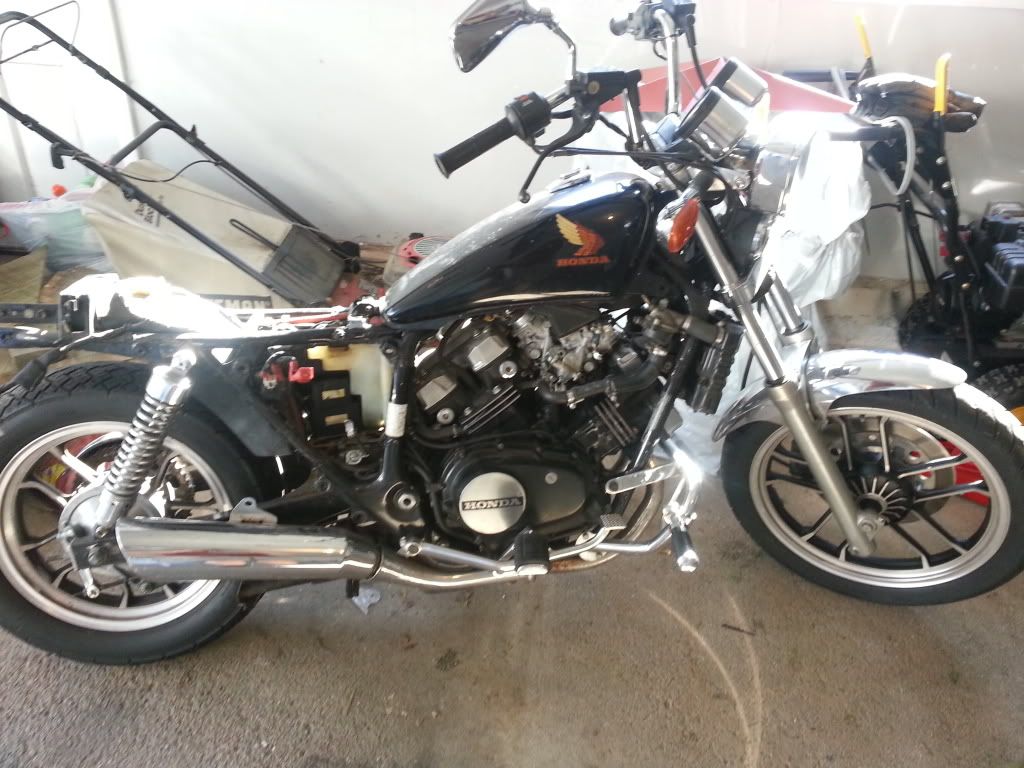 On a separate note, any know a good place to buy LED bulbs? Thinking about replacing all the turn signals and stop lamps with leds to update it a bit.