Discussion Starter
·
#1
·
Just thought I'd share my camping setup for the Versa.
First I got the Rhino Rack 2500 Series Heavy Duty roof rack. Then I got a Kamp Rite tent cot. I removed the legs from the cot and made a custom stand out of PVC. To reinforce the setup laterally, I used some ratcheting straps. It works out pretty nice and can easily be duplicated. I used hand tightening knobs to mount the cot so that it can be installed without any tools. That way you can drive to and from the campground with the tent cot in the car. It's all pretty straight forward. The roof rack manufacturer's weight limit is 165lbs total but that should be cut in half for driving weight. I couldn't find any information on the Versa's roof weight limitations and I figured the roof rack manufacturer underestimated the max load, so I just risked it. When parked, the car and roof rack hold 200 lbs or so (Me 170 lbs and 30 lbs of tent and gear) just fine. The roof rack cuts gas mileage by about 1.2 mpg on average according to the display. It's also noisy and vibrates at certain speeds. I think I'm going to make a custom wind fairing next.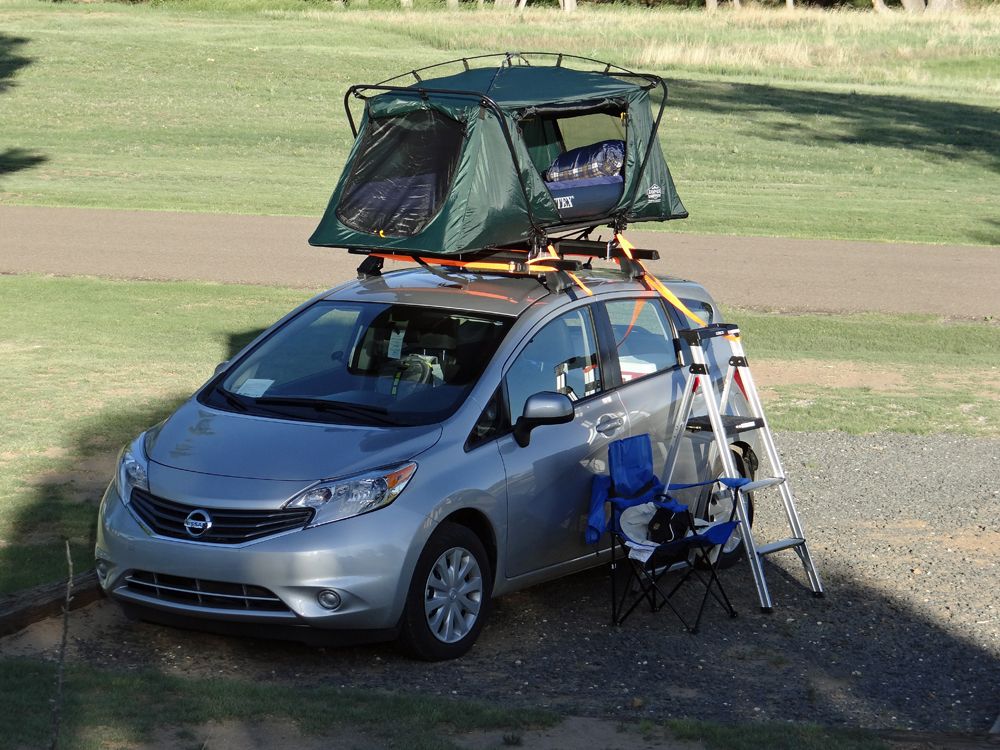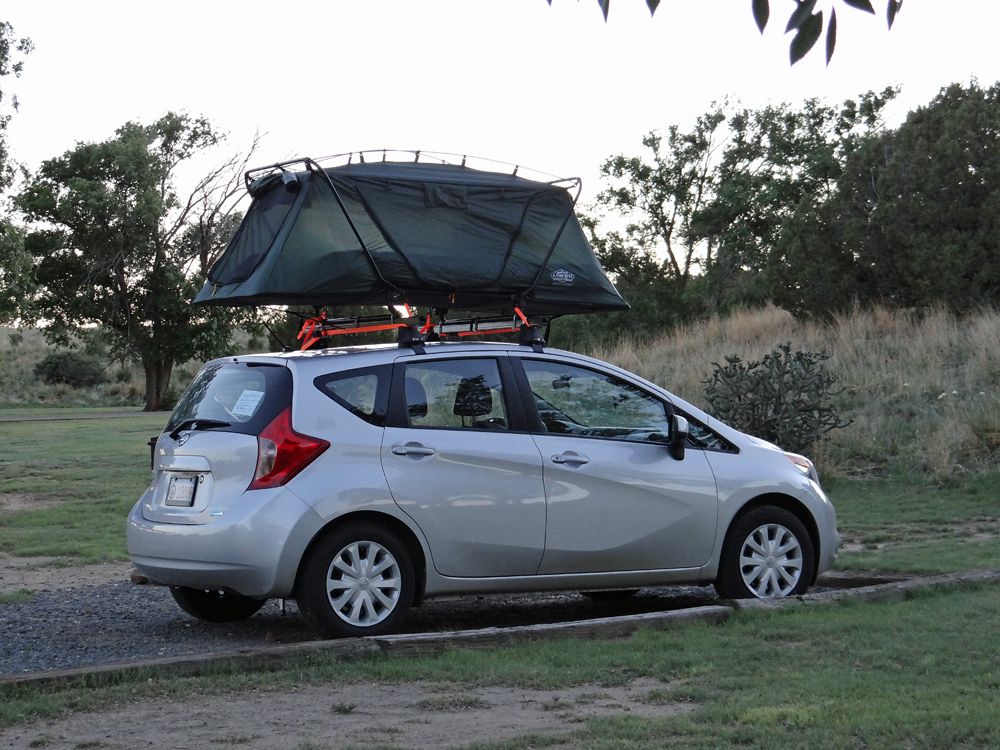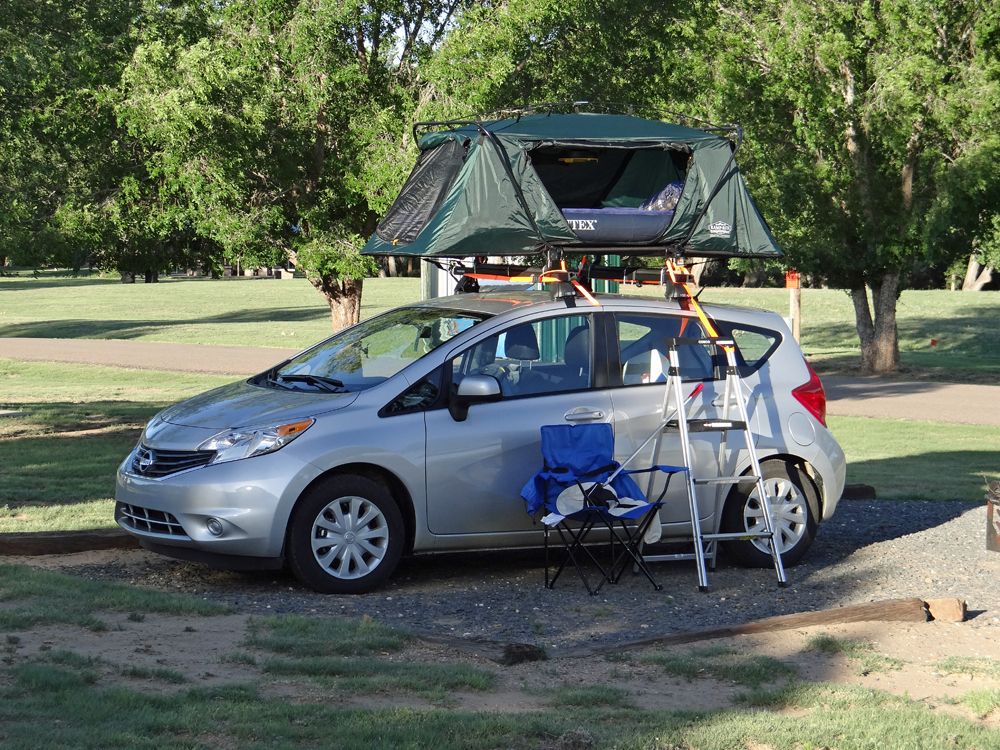 I just realized I forgot to take pics of the setup when the tent cot isn't up there, nor did I take any pics of the tent cot folded and strapped down.