Discussion Starter
·
#1
·
Hello,
I have a 2007 V that was the family car for 3 years. In that time the kids did a number on the headliner and upholstery in the back. Since the car is now my daily driver I looked around for a miracle fix for the many stains in the car. Alas! I think I found it.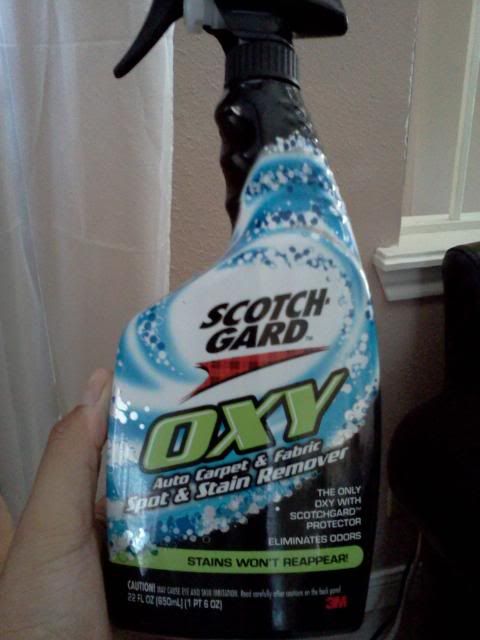 Scotch Guard Oxy. I bought it at Wal Mart for about $7.00 dollars.
Here is a good example of the damage to the headliner. This is chocolate milk and other liquids. I took the Scotch Guard and soaked the area. As soon as the cleaner landed on the surface it began working. I simply rubbed with a white terrycloth and the stains were gone.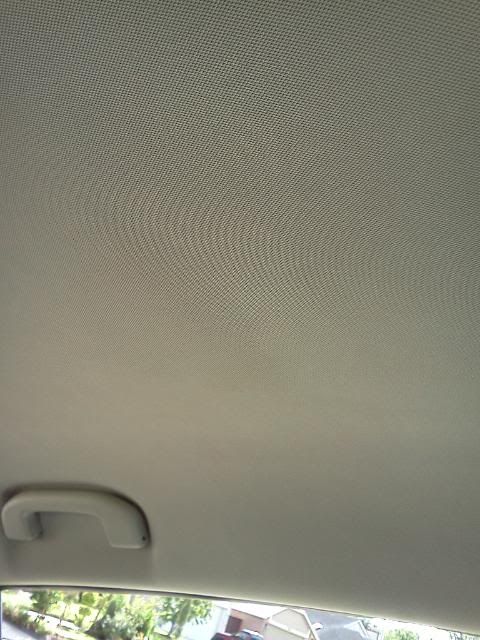 Here is the after photo of the area. I cleaned my entire headliner and the seats. I will post some photos of the seats at a later time. I highly recommend this product for anyone looking to clean food stains from their upholstery. After applying the cleaner there might be some bleach aroma, but it goes away as soon as the surface dries completely.