Discussion Starter
·
#1
·
When my car was being worked on due to its electrical problems they again gave me a Altima 2.5 with the Intelligent Key. I forgot to take pictures of it last time so I thought I would share now!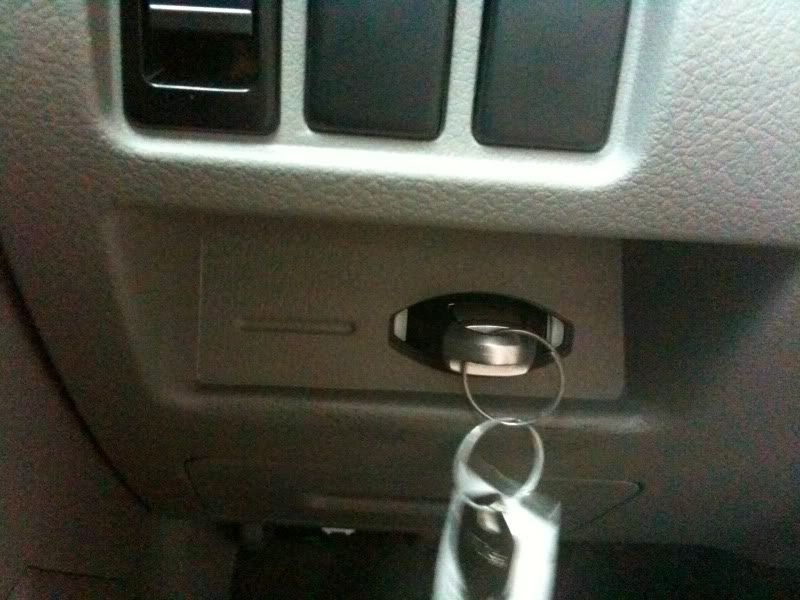 Anyways this little slot right there is intended for your iKey if the battery is ever dying or is dead. Since the car starts with a button you can't put the key inside like you can on our Versas. So you just put it in there and it has some special thing that knows its the right iKey and BAM! It works. Just thought I would share
Also the first time it was a Hybrid Altima and I thought that it was weird that the battery was in the trunk.