Discussion Starter
·
#1
·
Just picked up my Tein Spring S-Techs today and I read the instructions provided. They said that I need to cut my front bump rubber.
Nissan Versa 5 Door C'0.6 c 0.8
"Cut at 'C'' inches lines from the upper end and at 'c' inches from that line, then remove the middle part ('c' - inch thickness)"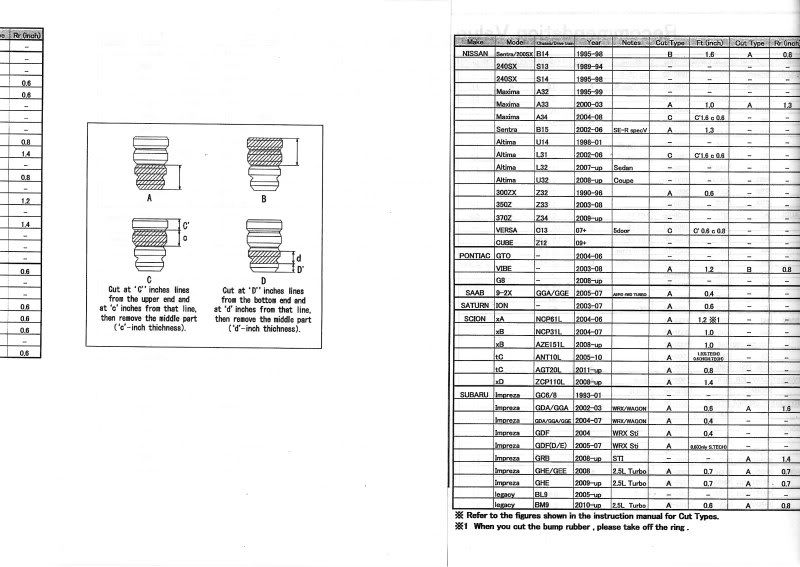 Has anyone ever cut their bump stop? Also I didn't quite under the cutting instructions. :blush5:. Would I be cutting a total of 1.4 ft (inch) from the top? Any advice would be great. Thanks!