Discussion Starter
·
#1
·
Got this as a christmas gift and really have no interest in installing it in my car ( I already have sirius, and I never use it. Comes with everything you need to install it in your car (reciever, various adaptors, antenna, remote, as well as a home antenna/stand so that you can plug it in outside the car if you want to.
XM was bought out by sirius, but everything should still work. Money will go towards buying a new drivers seat, so buy it now!!!
Not sure how much it cost new, but We'll say $60 obo takes it? and what the heck, shipping is included. I just want a little extra cash towards my new seat.
Pics: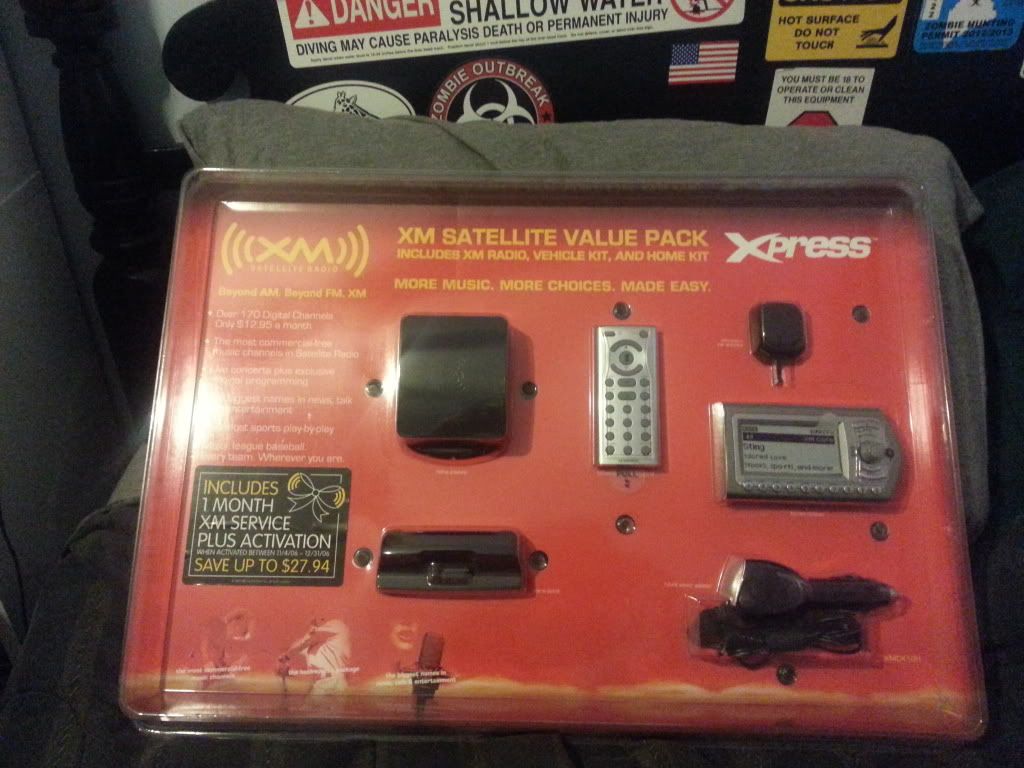 I'll probably take it out of the packaging to ship it as the size of the plastic crap makes it kinda weird to ship.