Discussion Starter
·
#1
·
Alright, so I've narrowed it down to 2 sets of wheels. I like the both, and they both have their pros and cons. Here they are:
02-03 Spec-V Gloss black
Pros: Professional powdercoating, Nice finish Cons: $150 more than below
04-06 Spec-V Silver
Pros: Only $250 Cons: Have soem rash and will need to be sanded/painted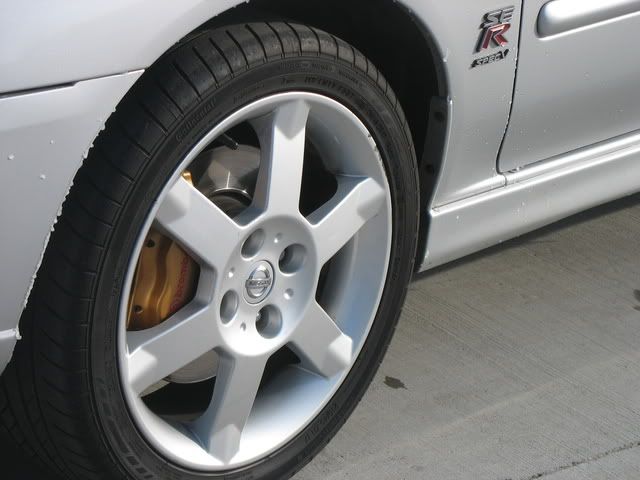 I'm kinda leaning towards the 04-06 wheels cause i'm not sure I like the gloss black and it'll give me a big project to do over the next couple winter months (they won't be going on until mid-april anyways) The reason I like the other wheels is because I really love the style, but I'm not sure I want them in black now that I see it. btw, the 02-03 picture is from the seller, the 04-06 is just a generic pic so you can see what they look like.
So what do you guys think? 02-03, or 04-06?
Discuss! :grouphug: