Hey everyone! Wanted to make a "how to" on how to properly clean your AEM Dryflow filter with the AEM Filter Dryflow Cleaning Kit. This is NOT for oil filters. Got it at Pepboys for $9.99 . You can check local availablilty at the AEM website for stores near you. I know people just wash the filters with some soap and water but I wanted to show everyone how AEM says to do it with their product.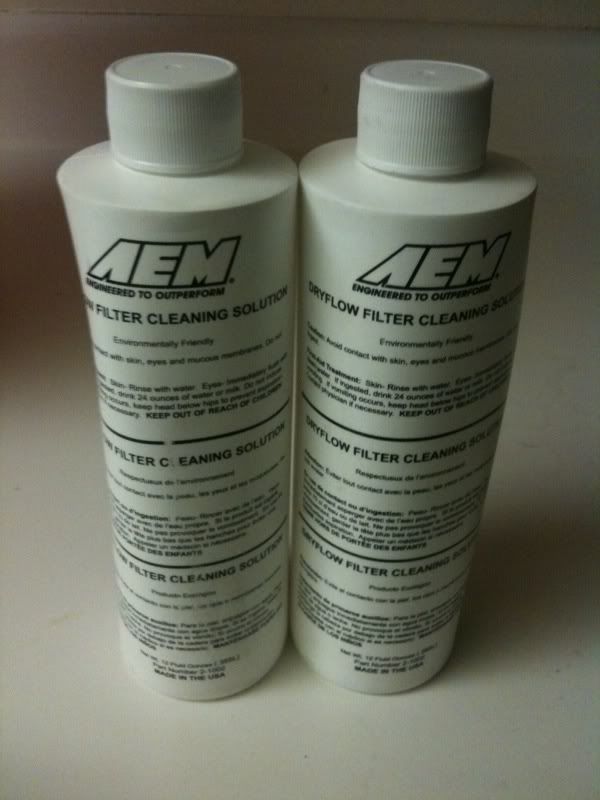 Materials:
AEM Filter Dryflow Cleaner Kit (comes with 2 bottles)
Bucket
Something to mix with
Step 1:
Fill your bucket with warm water till it is at the height of the filters neck. Make sure you don't fully submerge the filter, water must be at the neck. Ill tell you why later on.
Step 2:
Pour 1 full bottle of the AEM cleaning solution into the bucket
Then grab your mixer and thoroughly stir till you see some bubbles.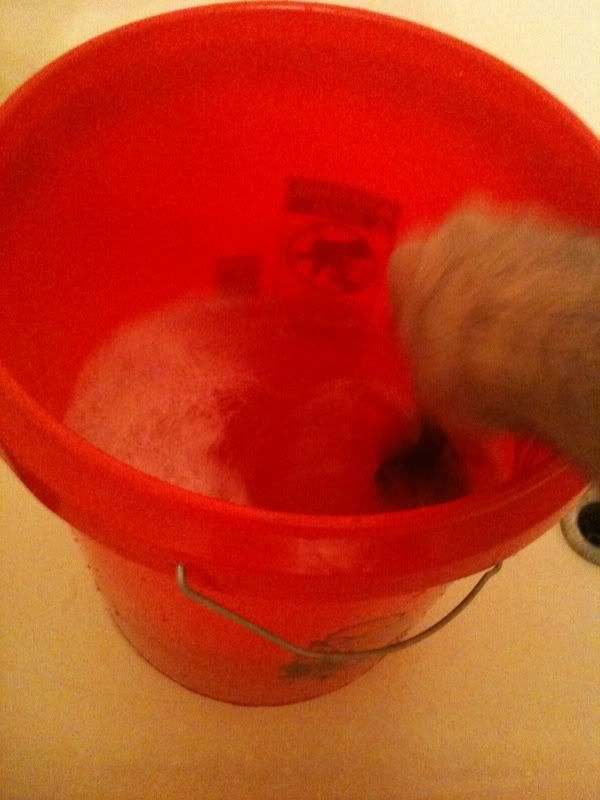 Step 4:
Submerge your AEM filter into the solution, remember to make sure it only goes to the neck. Let the filter soak for 10 minutes.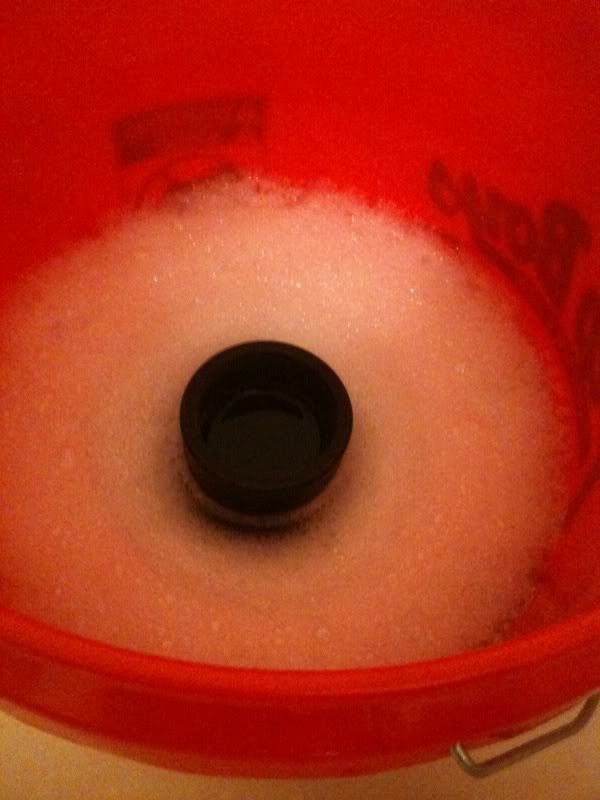 **THE REASON YOU ONLY FILL THE WATER TO THE NECK IS BECAUSE YOU DON'T WANT THE DIRT GOING INSIDE THE FILTER!**
Step 5:
After it has soaked, grab the filter by the neck and start twisting it, and bobbing it up and down in the water getting all the dirt off of it. Do this for a couple minutes.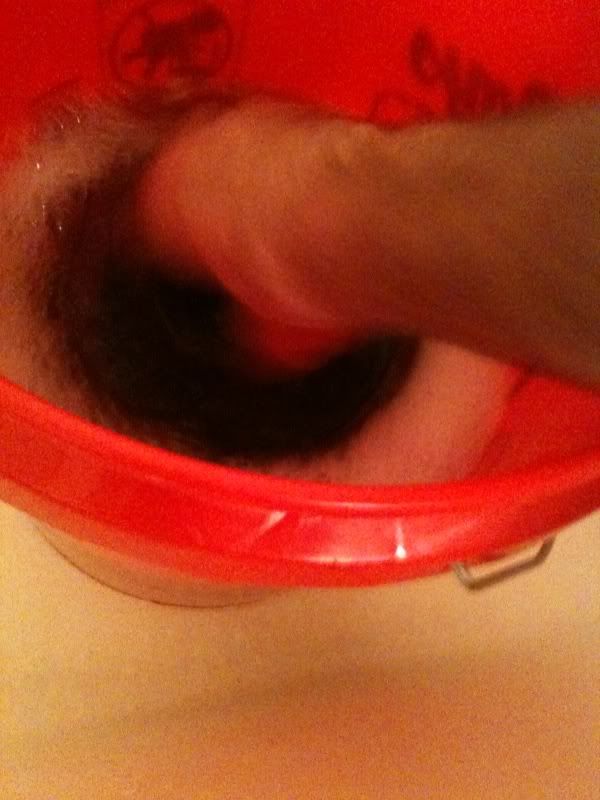 Step 6:
Once you are done dump the dirty water (notice in the picture its black!) and repeat step 5 with the OTHER bottle of AEM cleaner. When repeating the step 5 you do not have to let it soak for 10 minutes, just put warm water in and pour the solution, mix it and twist and bob the filter.
Step 7:
After cleaning the filter twice with the cleaner, fill the bucket again with warm water only. This is so you can rinse off the cleaner from the filter. Do this twice and let the filter sit out and dry.