So I decided to make my own intake for my Versa, I went to autozone and got the Spectra modular intake kit.
What I got was:
1. Spectre 45* elbow tube #8738
2. Spectre air filter #8132 (part # for red filter)
3. Spectre coupler kit #8772 x2 (part #for red clamp)
4. Spectre 4" straight intake tube #8708
5. Spectre MAF adaptor #9405
Filters come in red, blue, and white
Clamps come in red, blue, and
black
the tools you will need are plyers ratchet exstentions and a 13mm 10mm 8mm and 7mm sockets and a flat head and philips head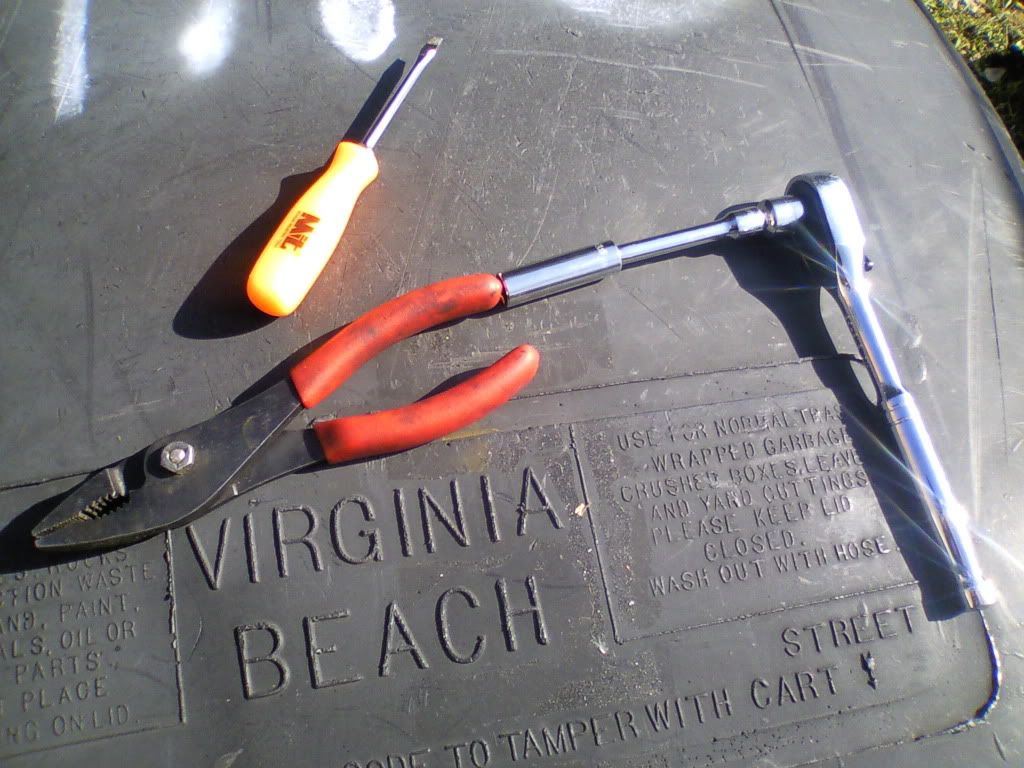 some tools not shown cause I found out later that I would need them
heres what it looks like opened up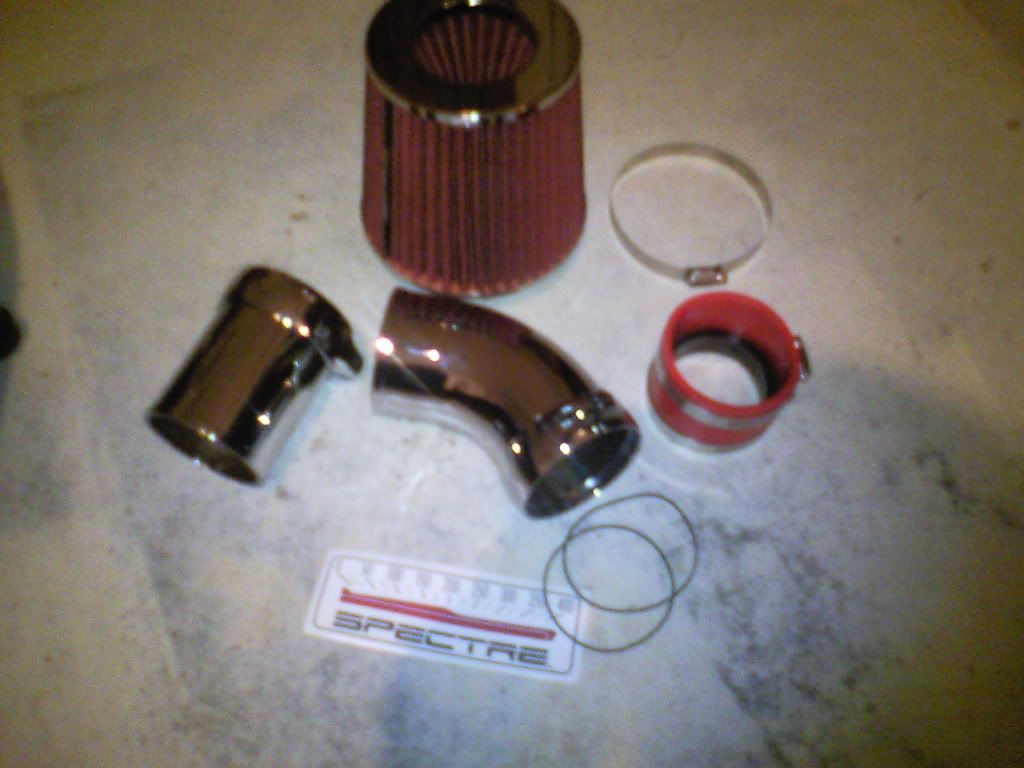 I first put the intake together (and put the project name on it lol)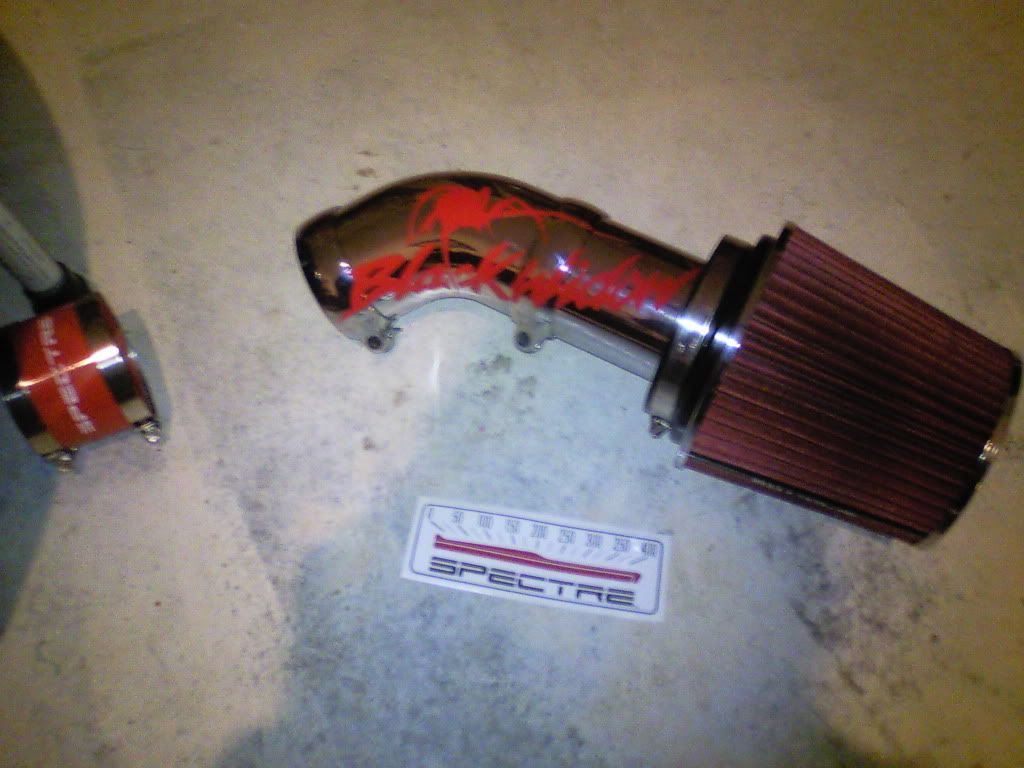 then went out to the car and looked at how to remove the stock intake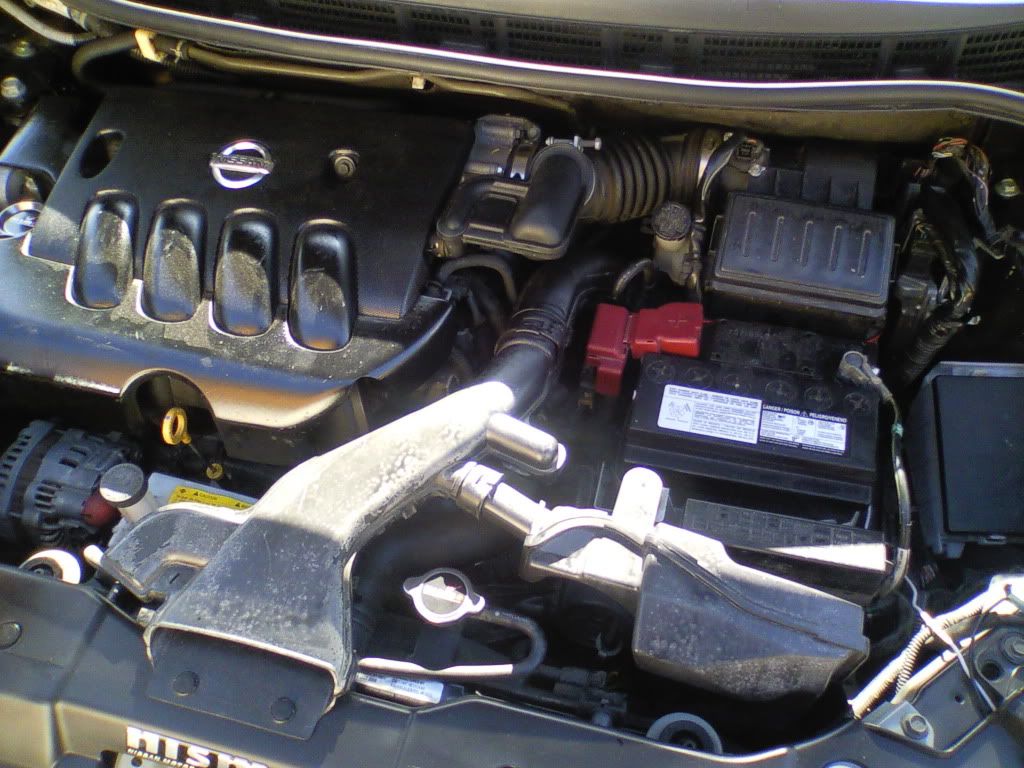 first you have these clips to hold the intake on near the grill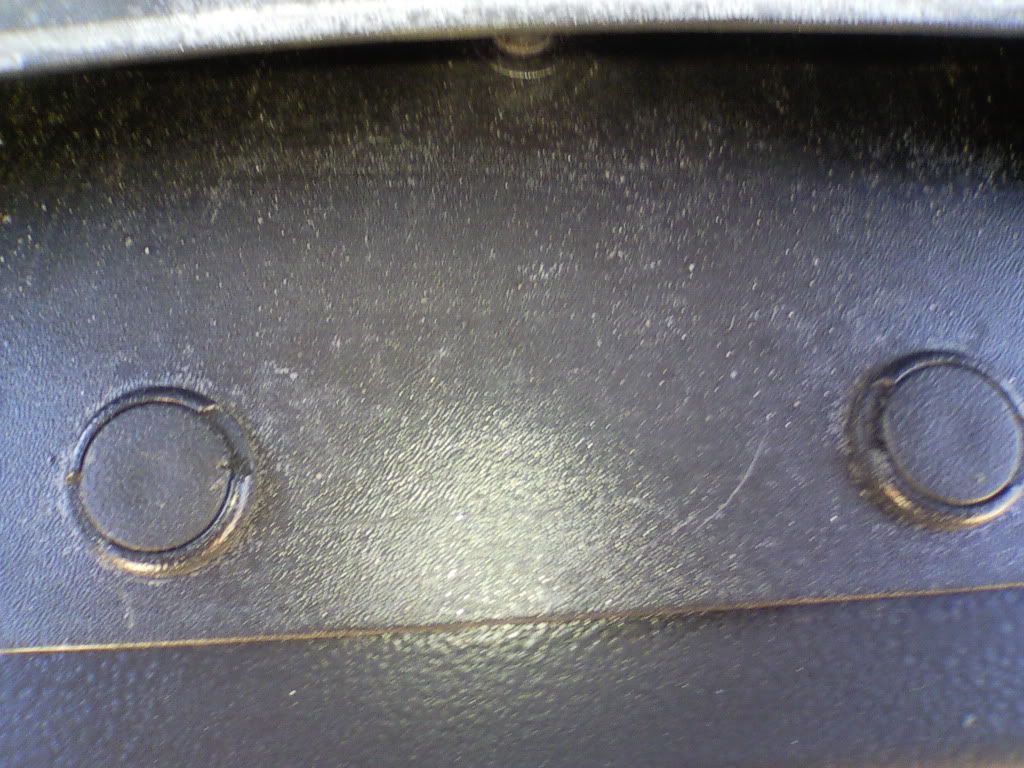 then this holds the water catch chamber to the intake, careful taking this apart it will break, there is a clip top and bottom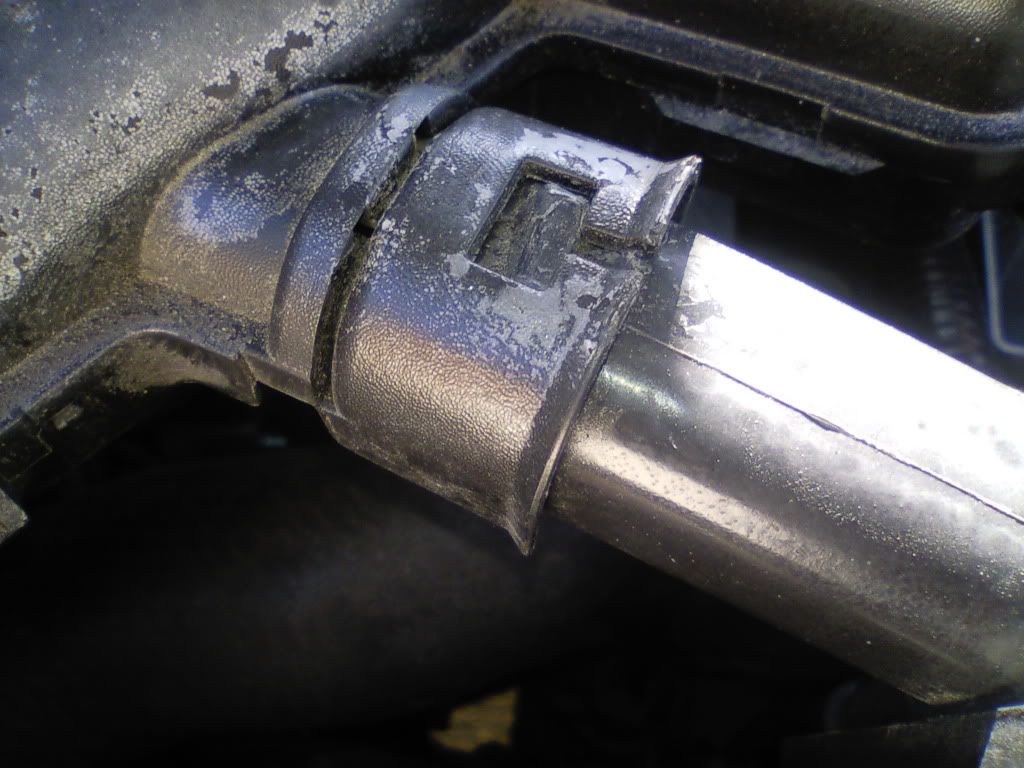 and the rest of the intake is held in with these, it all just pulls out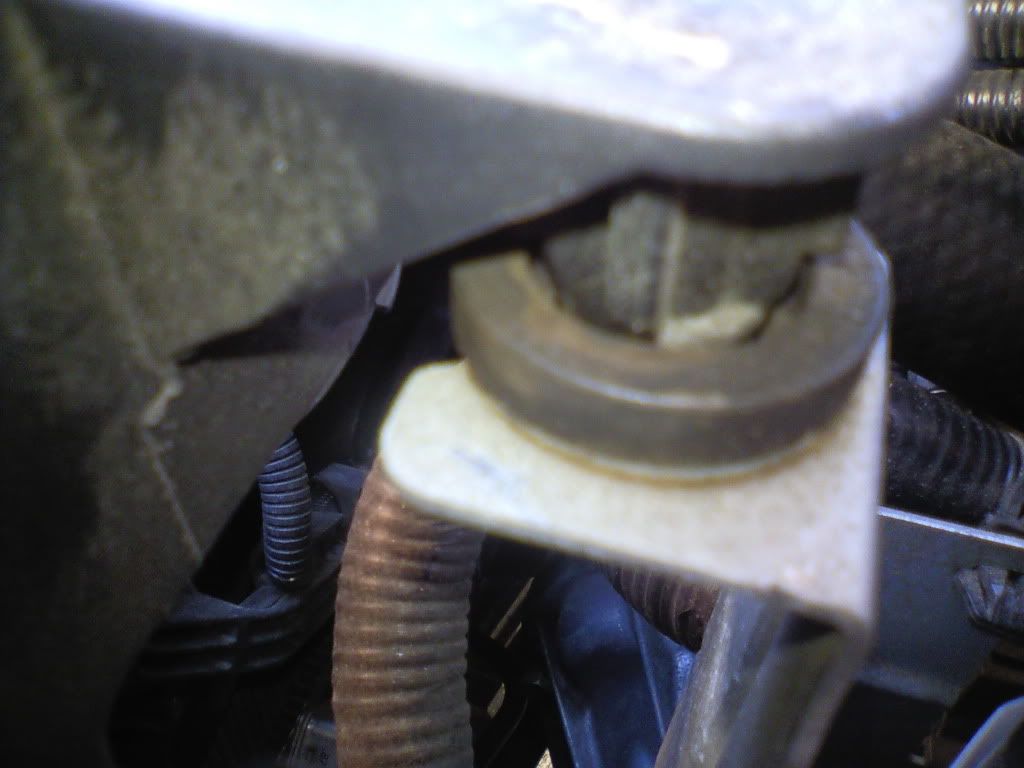 start by removing the intake pipe and the catch chamber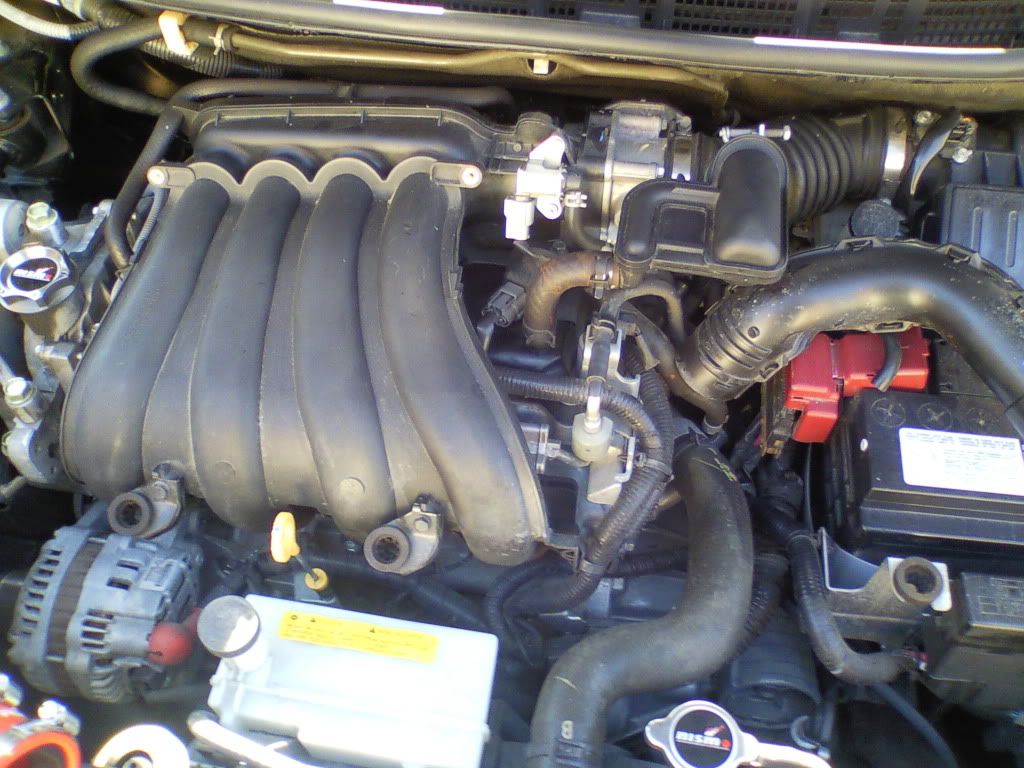 there will be a tube and the MAF wire attached to the intake so look for and remove them first before taking the air box out, then take the neg cable off the batt and lift the batt up (13mm socket for hold down) then I took the filter out so it would be easyer to pull the filter housing out. I also removed the rubber hose to the intake for more room to work.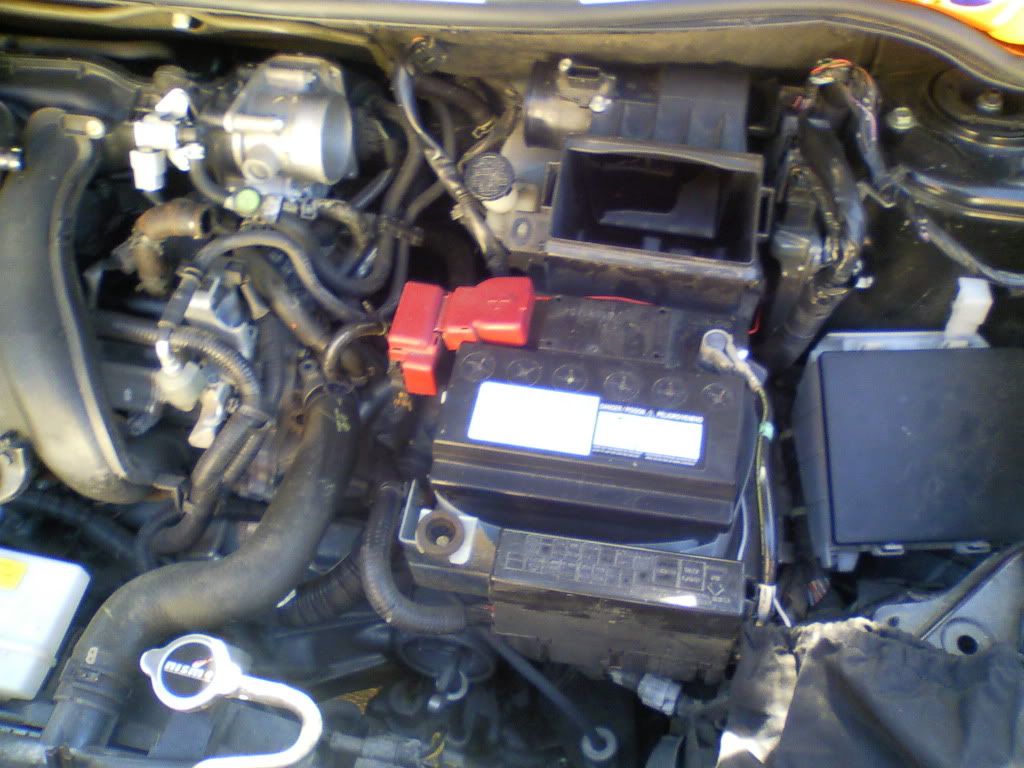 with everything out it looks like this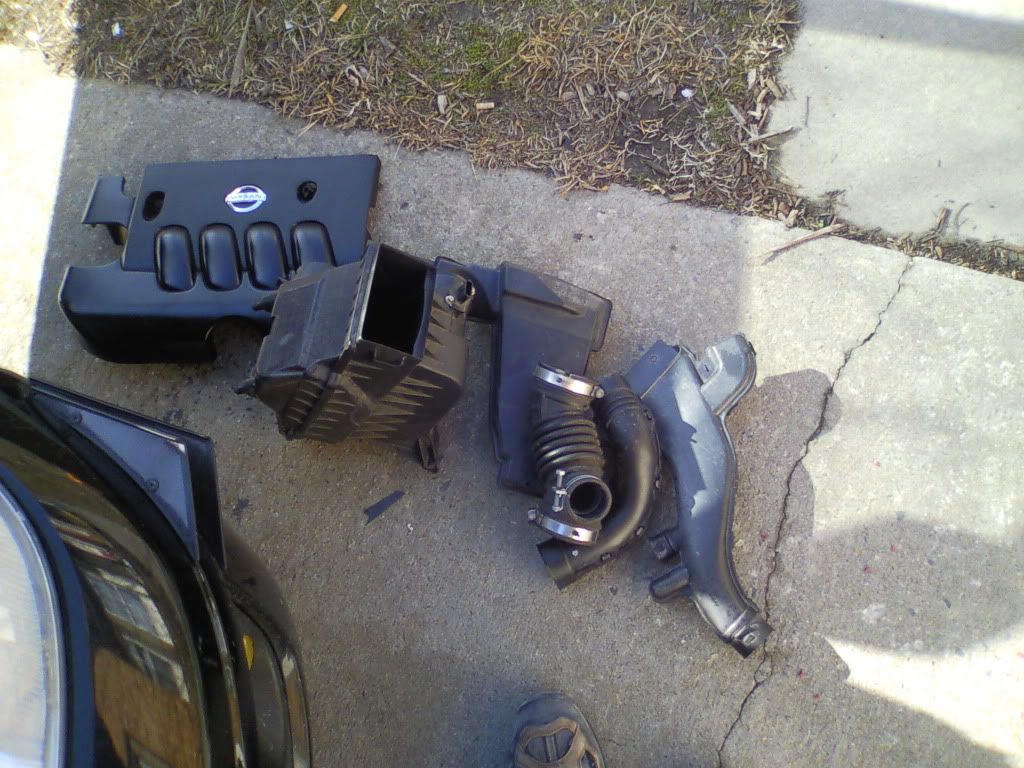 I also removed the engine cover for more room, when you go to install the MAF senser remember what way you took it out of the stock houseing and use the adaptor with the slot in it the MAF goes in silver side down, use one of the silicon couplers on ether side of the MAF adaptor tube hook one end to the rubber tube on the throttle body and the other to the new intake tube, if you use the size filter I have it may fight to go into place so you will have to work with it to get it in but it does fit plug the MAF senser in and start it to test it out.
heres a pic I took after it was done I plane to run to the throttle body then in to the bumper sometime