Discussion Starter
·
#1
·
Hello,
I have a lot of paint chips from where the edge of the door have struck the walls of my garage or the family van parked next to it. I went to O'Reilly's Autoparts and found these edge guards for under 5 dollars.
Tools:
Alcohol
White terry cloth
Door edge guards
gift wrapping tape or painters tape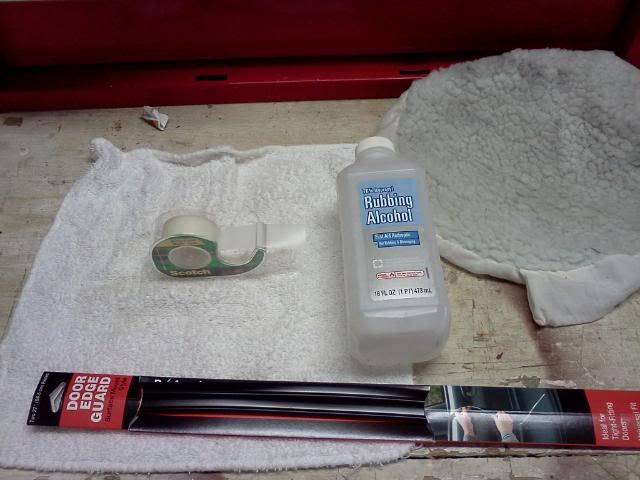 Procedure
With one side of terry cloth, clean the edge of the doors.
Apply alcohol to the clean side of the terry cloth and wipe off the edge of the door to remove as much wax and to prep the surface for the adhesive.
Use the wrapping tape or painters tape for proper spacing.
The guards that I bought have a small lip that wraps around the edge and I used these as guides when sticking the guards to the doors.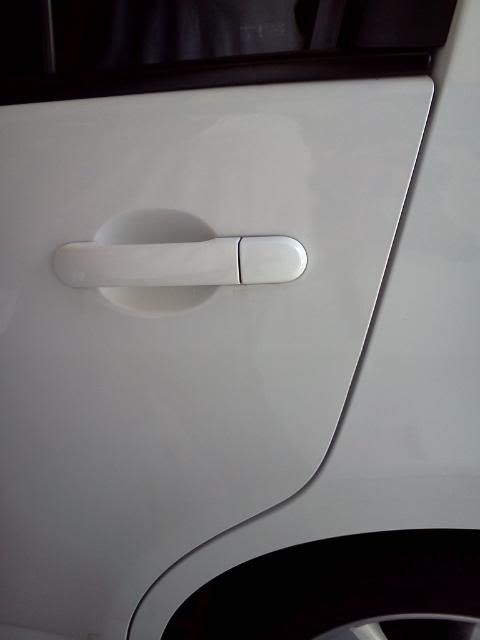 Door edge without protectors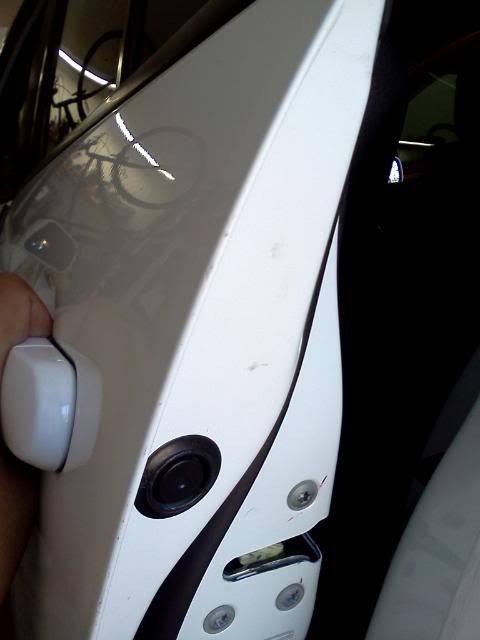 Here you might be able to see the chipping that is occurring every time my kids swing open the doors.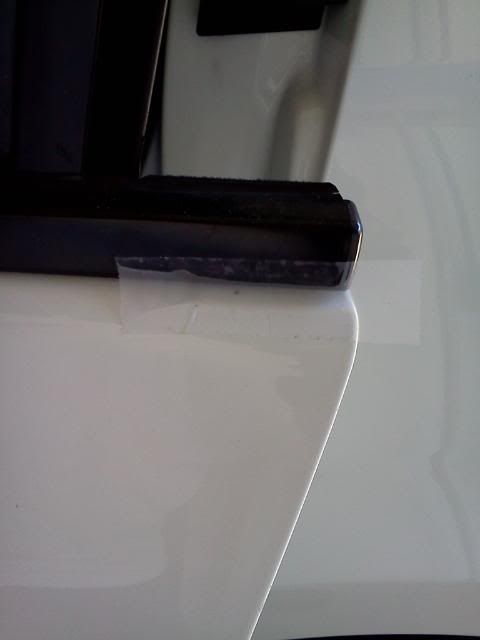 I put down a piece of tape for even spacing throughout the doors.
Ta Da!!!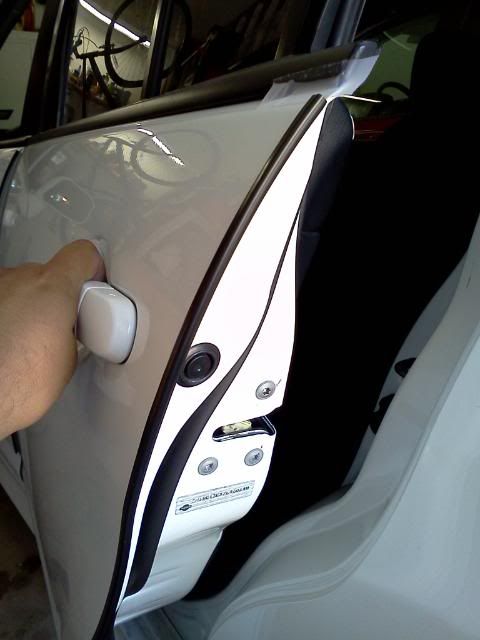 Edge is now well protected.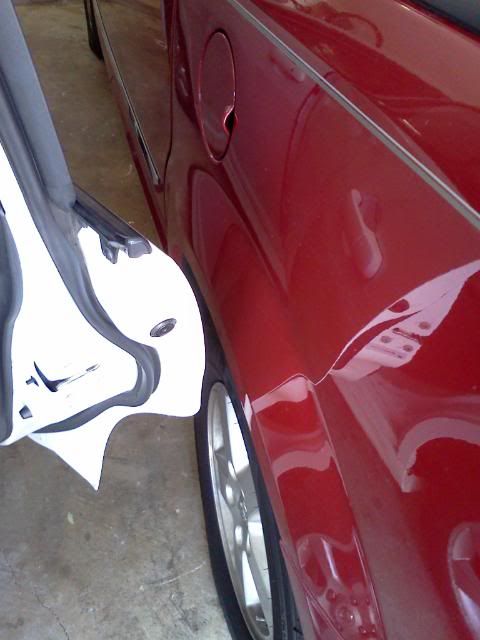 My two vehicles and the problem that I tried to fix with these guards.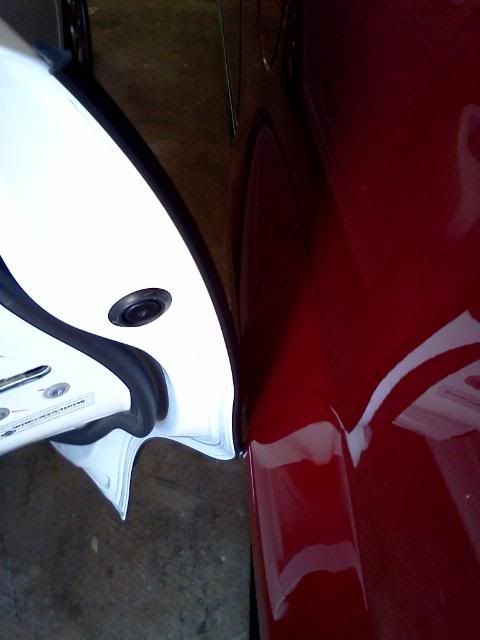 I think this will work. I don't know how well it is going to protect agains dings, but at least I don't have to worry about more paint trade between these two.
I don't feel too bad about the look, I thought it was going to look really bad, but since there is plenty of rubber throughout the car, I feel there is a balance.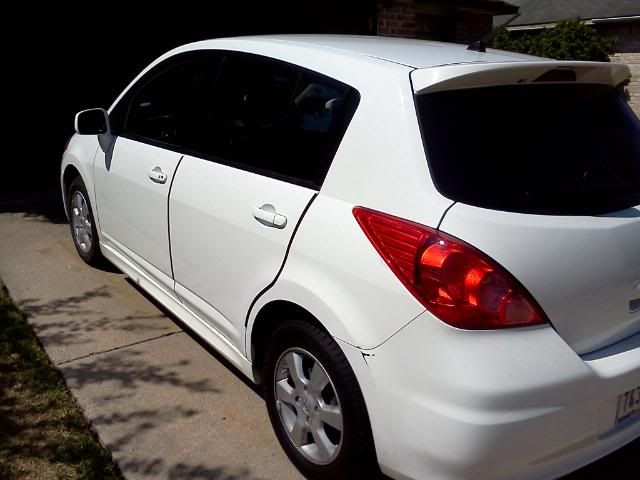 My favorite angle of the Versa.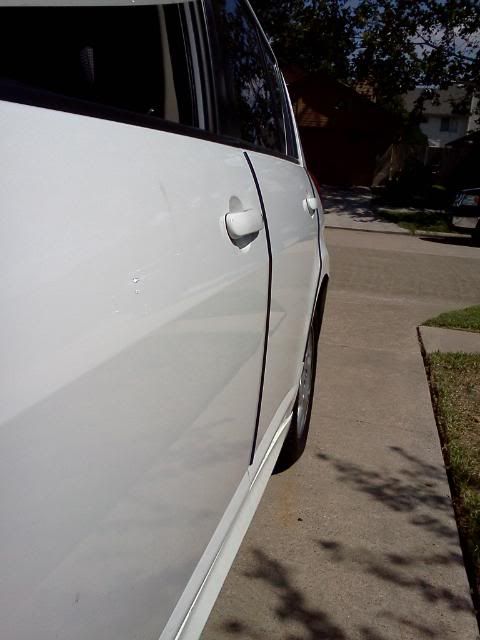 I was worried about these guards sticking out too much, but I think they sit well.