Discussion Starter
·
#1
·
Tools:
*18 mm wrench
*Rubber mallet
*WD 40 or equivalent solution to help loosen the bolts
*replacement part
My old torque strut mount was torn and was making the shifting a bit difficult, and there was considerable engine vibration.
I got my replacement mount through Advance Autoparts. It took four days to get the part delivered (holiday weekend). It was around $40.00 U.S. dollars with shipping.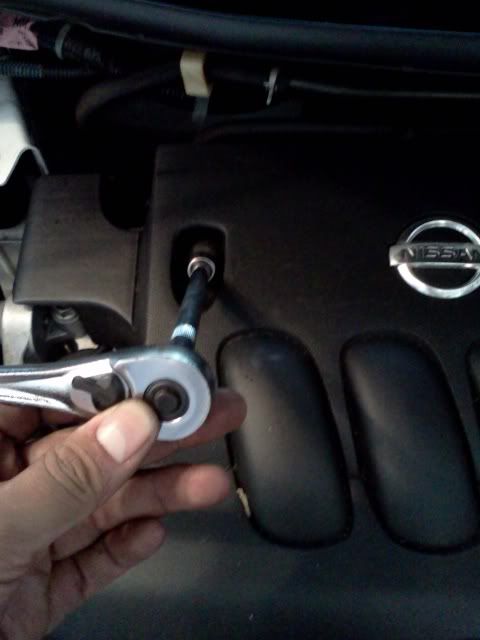 I started by spraying the two bolts that hold the mount in place. While the parts soaked in the loosening (is this a word? It is know!) solution, I removed the plastic engine cover. Two screws hold this piece in place. Simply remove screws with an 8mm socket and pull up.
Engine without the plastic cover. I really didn't need to do this, but I was afraid the later swinging of the mallet would cause some damage. Better play it safe.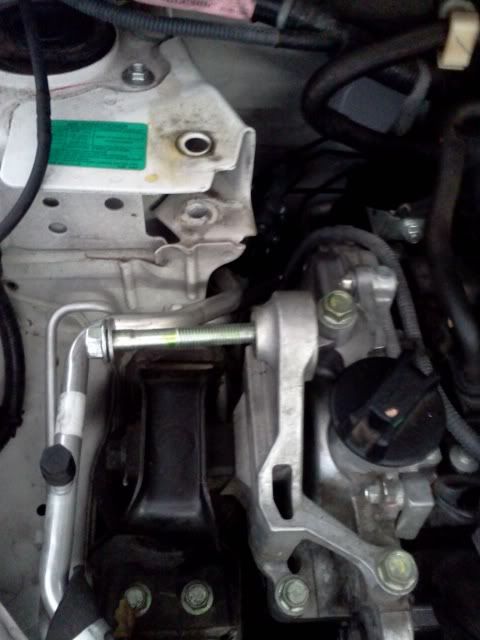 After 15 minutes of soaking, I took the 18mm wrench and with the help of a long piece of galvanized pipe as leverage while turning counter clockwise and some blows of the rubber mallet in the bolt began to turn loose from the strut. The same process was used to with the bolt that holds the mount to the engine At the end the result is this.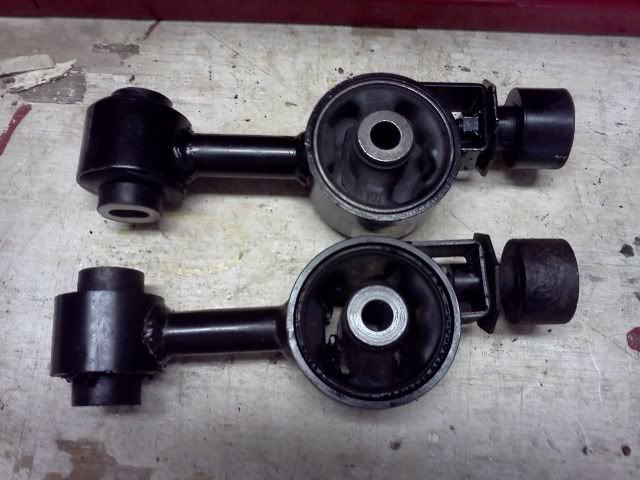 comparison of the old with the new.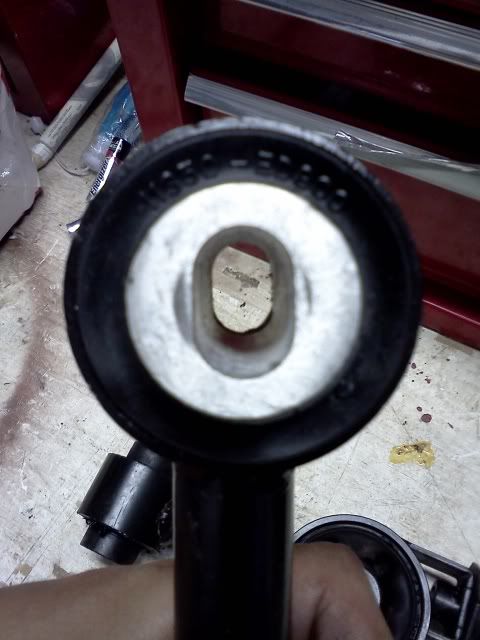 the hole that attaches to the mount is oblong for easy placement. I didn't have to jack the car to put this back in place but I some say in some cases it is necessary to jack the engine in order to put the new part in place. I didn't have to do this, which I guess was pure luck.
Close up of the new rubber mount.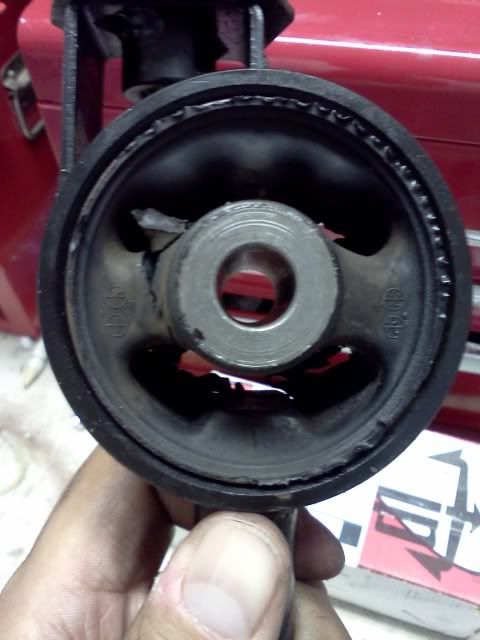 Close up of the old rubber damage mount.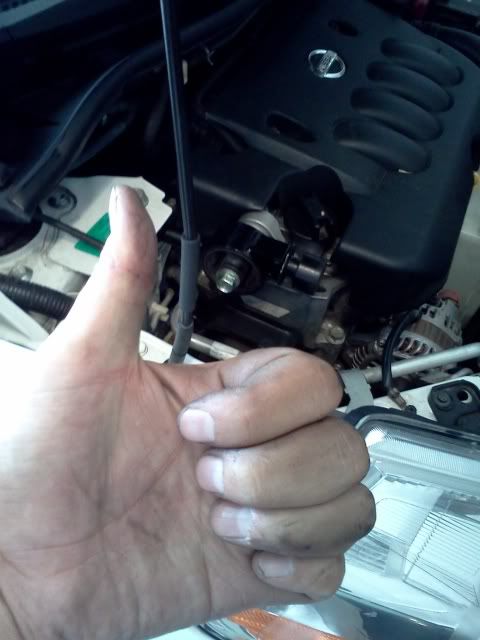 New part installed and plastic engine cover back in place. Also, I was told I didn't have to but Torque the mount until I couldn't anymore (I could not find the torque specs)and I also applied thread locker (never hurts). I have been riding on this for the past month and no problems. Improved ease of shifting and no vibration.