Discussion Starter
·
#1
·
So I figure I would actually post a how to. I decided that with 300k it might be a wise choice to replace the hubs and fionally replace the rotors(they were warping). So I found some good replacments. First I discovered a company called
Disc Brake Rotors & Pads | R1Concepts.com
that sales only brake stuff. So I purchased there e-line slotted and cross-drilled rotors and ceramic brake pads. I then found that timken has replacemtn hubs and found a new set on ebay for 60 a peice. Autozone wanted a 100 and the dealaer wanted 150. Note, this is for 1st generation but 2nd should be similar. So here we go.
First u need to remove the cotter pin on the axle and with some one putting the brakes on loosen the axle nut. U will need a 30mm axle nut socket to do this
next with a 14mm socket remove the 2 bolts holding the caliper to the caliper bracket. U can either use a wire to hang the caliper or it actually can fit in between the springs as not to pull on the brake line.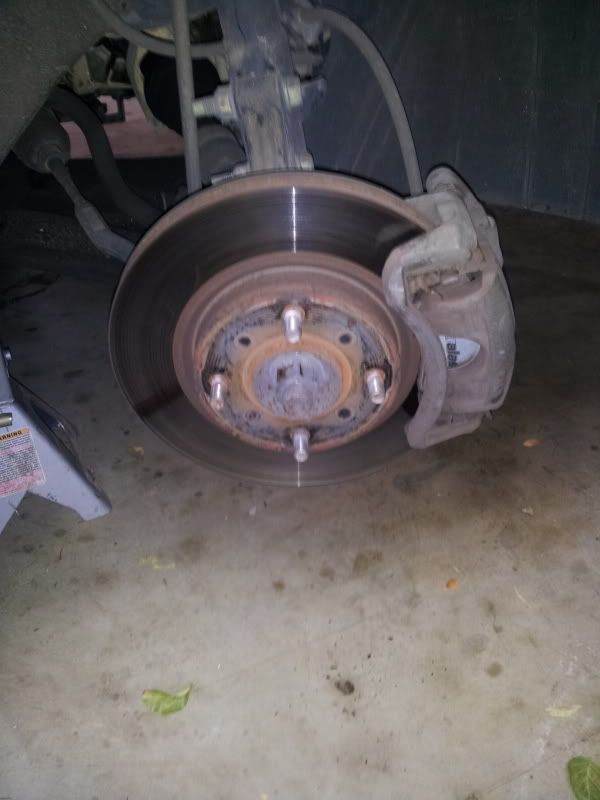 Next with a 17mm socket take off the caliper bracket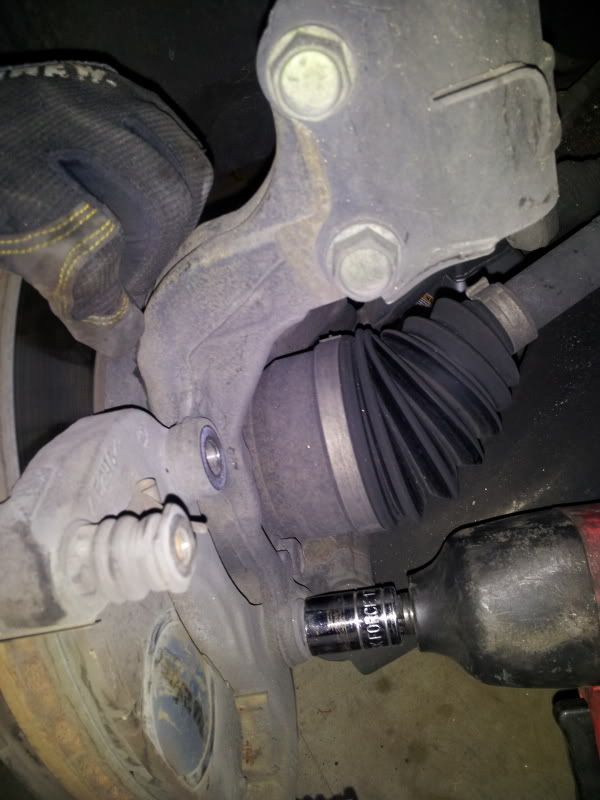 Take the rotor off and this is what you should see
Now for the hub removal. With a 21 mm socket and open end wrench take off the 2 bolts holding the shock to the spindle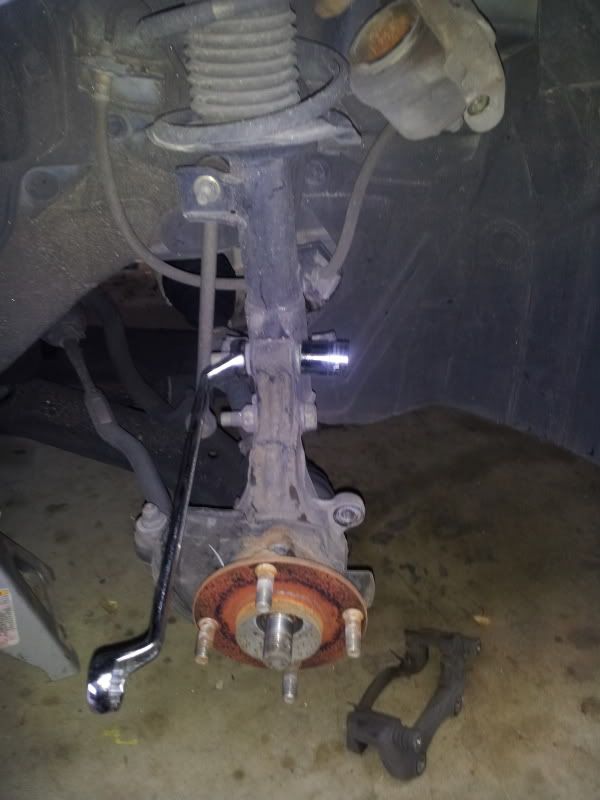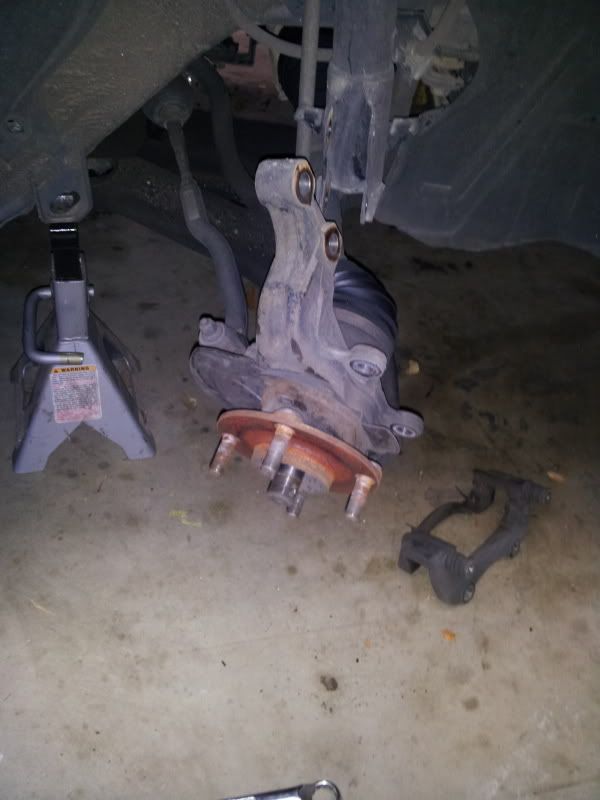 Next taking a soft rubber mallet hit the threaded end of the axle and it will back out of the hub. You may need a center punch or flat had screw driver to knock it all the way thorugh.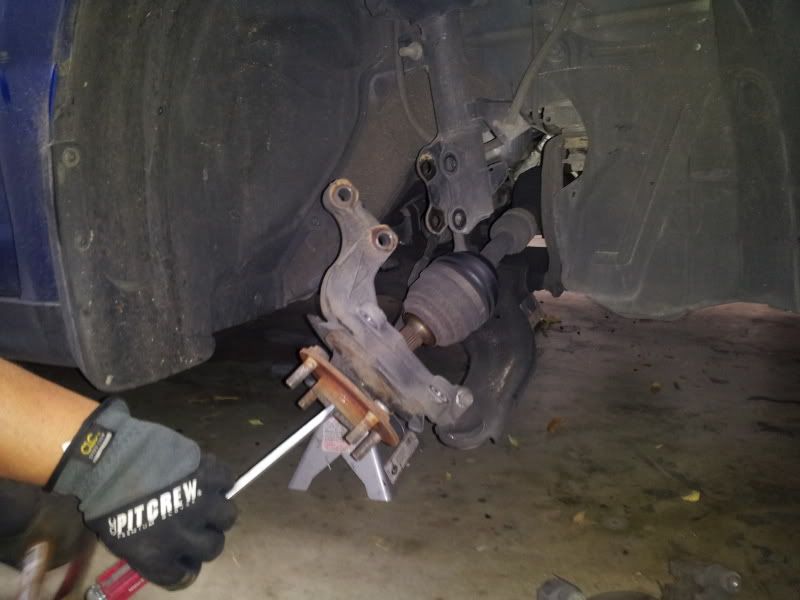 Taking a 17 mm socket remove the 2 bolts holding the hub to the spindle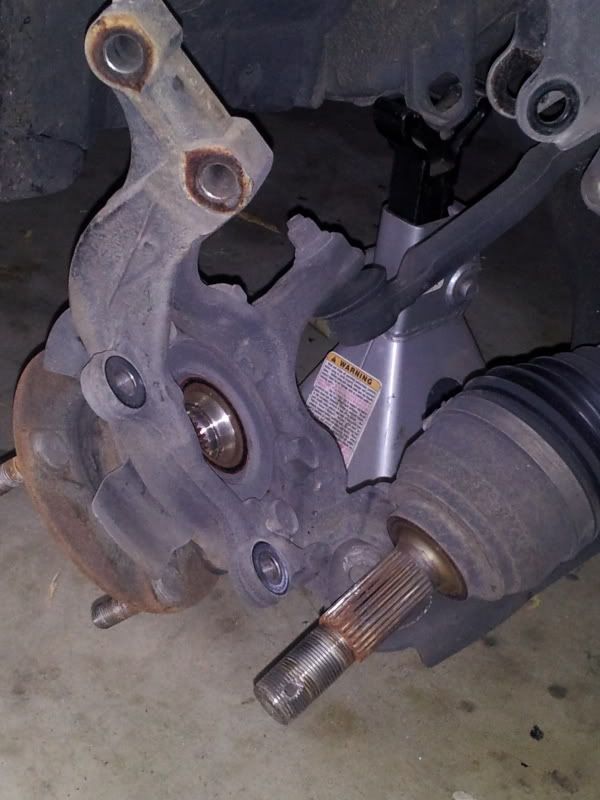 Take a hammer and pound the old hub out.
New Hub next to old hub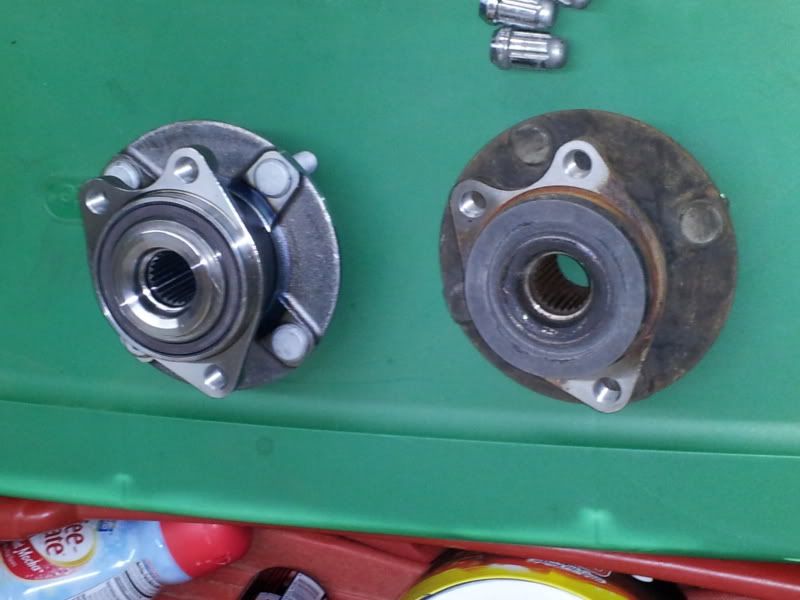 new rotor next to old rotor with 307k miles on them
Mount the hub back to the spindle and tighten the bolts down. Now just do everything in the reverse order and u should end up with this.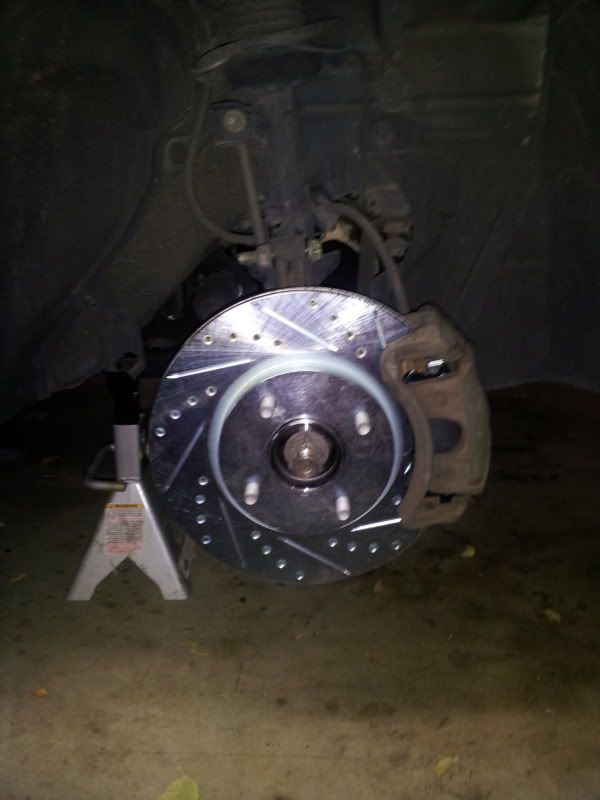 A tip for the pads. Replace them like in this pic. Put the pads on first colpase the caliper then put the caliper on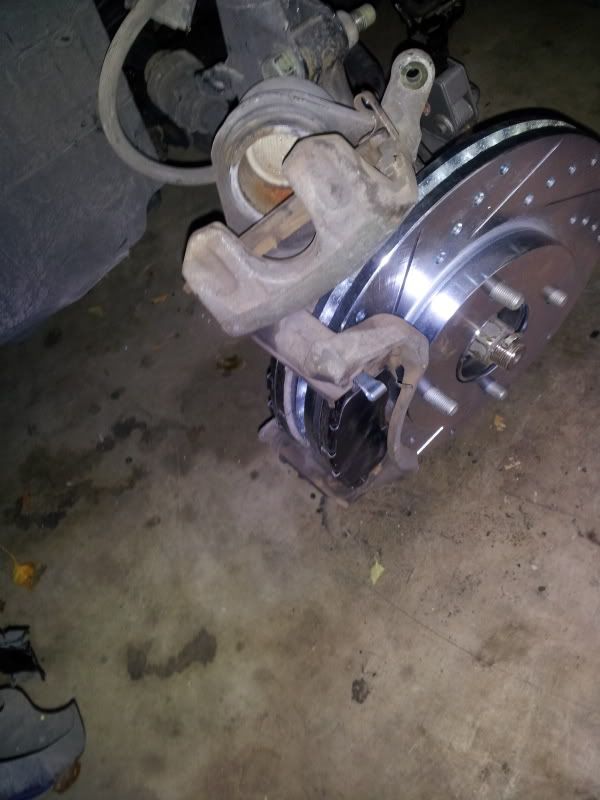 And now done with wheels back on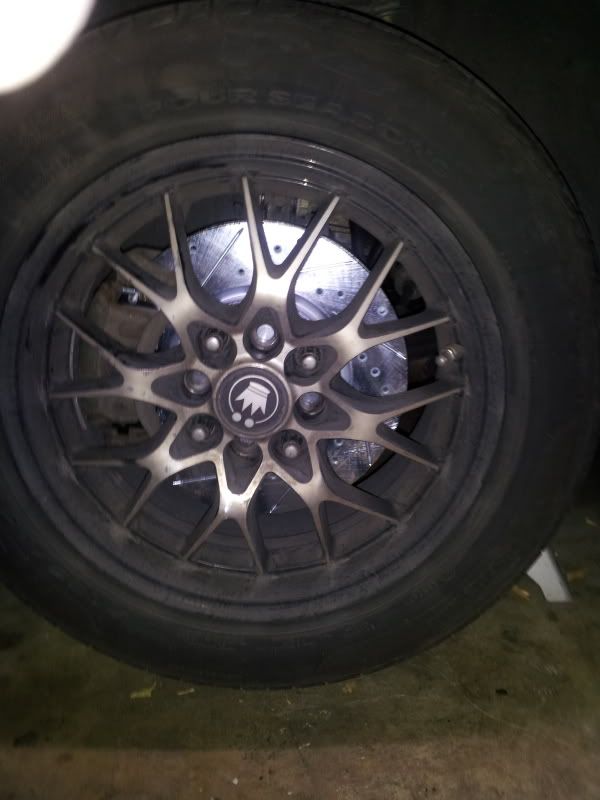 So far I have been very happy. All the brake squeal is gone and so is the shakign from when I stop. Total price on this job
160 for pads and rotors
120 for hubs
14 for 30 mm axle nut socket