Write up on how to install OEM Interior Accent Lighting
Tools and Supplies
- Accent Lighting Kit
- Ratchet and a 6" extension
- 10mm, 11mm, 13mm, 14mm Sockets
- Philips screw driver
- Tape
- Scissors
- T20 Torx Bit
- Drill
- 5/16", 3/16", and 9/32" Drill Bits (Size is really important)
- Flat head screw driver or a plastic tool to remove interior parts
- Instructions
http://www.courtesyparts.com/images/instruct/999F3-C11X7.pdf
IMPORTANT
- Park Vehicle
- Pull E-brake
- For Automatic or CVT shift to Drive (If you don't you won't be able to get some of the interior finish out)
- Remove negative terminal from battery (Note: you will lose your pre-sets and the mileage from point A to B).
1. With a flat head screw driver lift up the plastic finish under the e-brake. Proceed and remove the plastic frame around the shifter. As seen in the picture remove the bolts in red with a T20 torx bit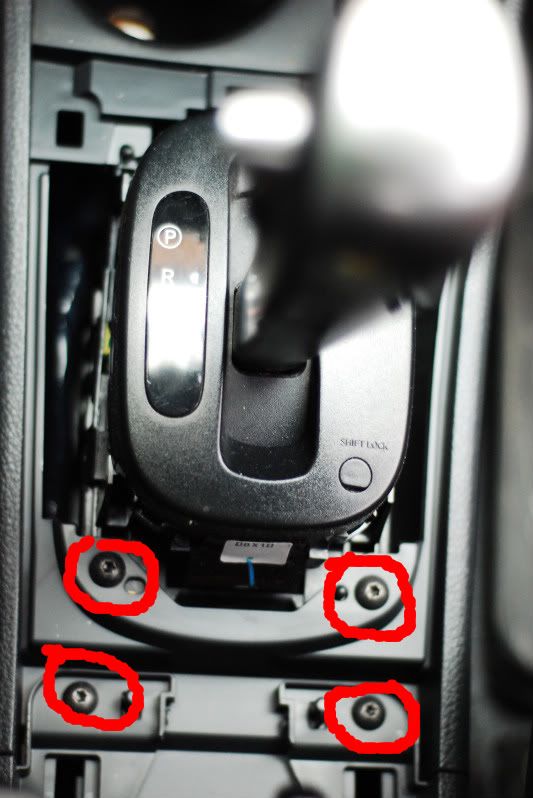 2. Remove the plastic phone holder directly under the e-brake. Now you will see two bolts. Use a ratchet and a 6" extension to remove the lower bolt.
3. Remove the plastic holder at the back of the arm rest to reveal two bolts holding the arm rest down. Remove the bolts and pull out the arm rest.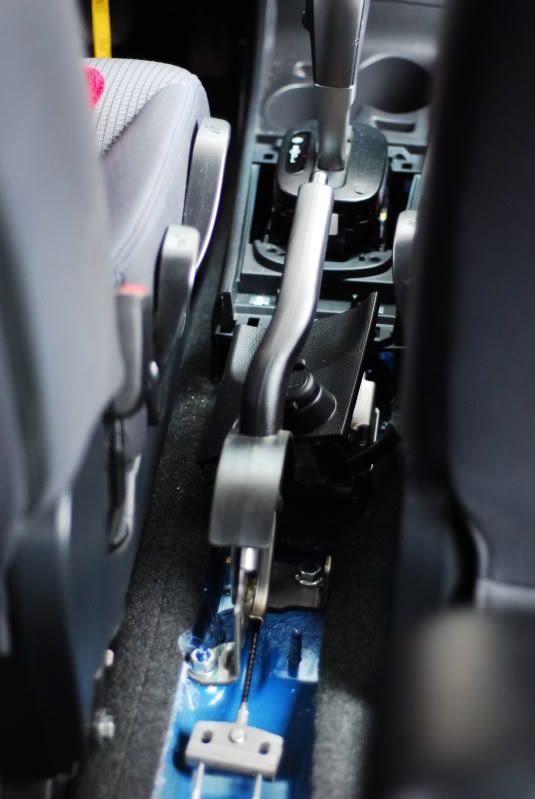 4. This will apply to with the driver and passenger side. Use a Philips screw driver and twist the cap so it becomes loose. Once loose remove the plastic panel. You now need to remove the bolts on both driver and passenger side (see picture below).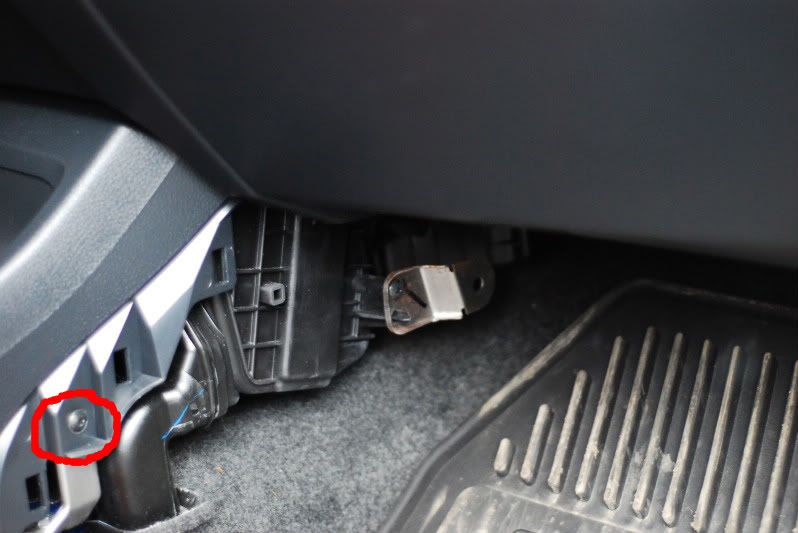 5. Now you should be able to remove the cup holders. It will fit through provided you put the car in drive. To remove the cup holder from the rest of the finish there is 4 Philips screw that you will have to remove.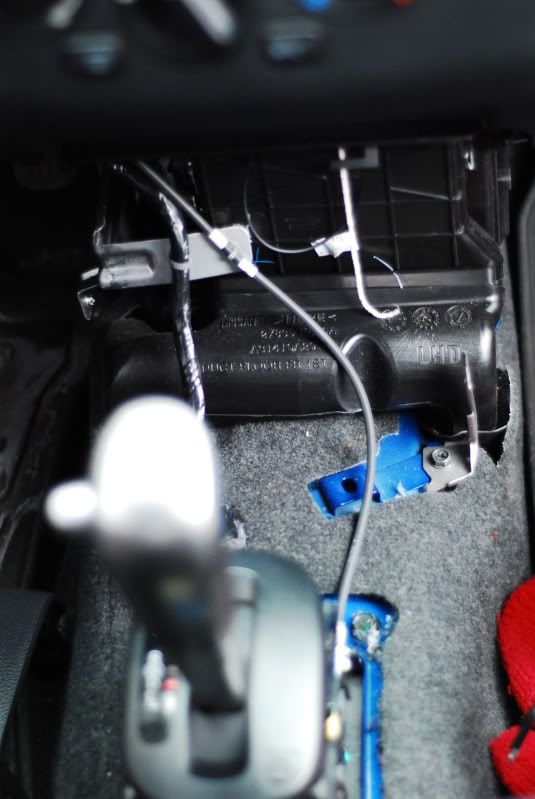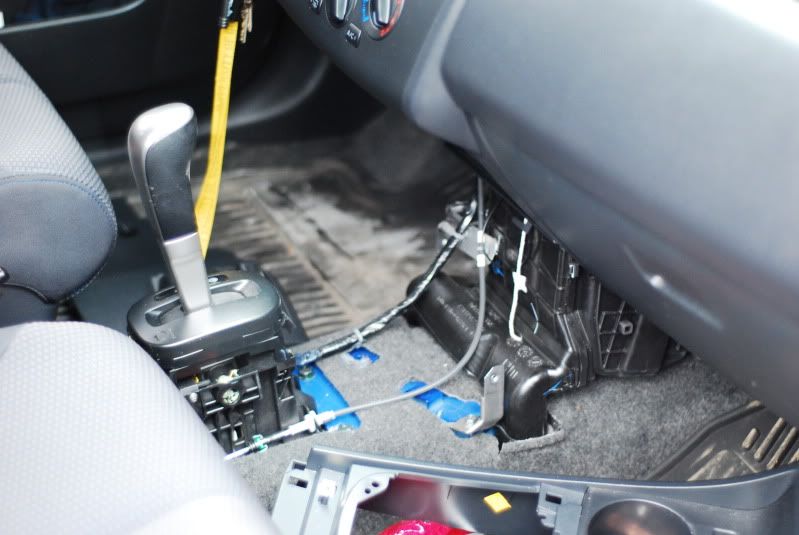 6. Once removed you can tape on the templates provided in the instructions. Use a 9/32" drill bit and drill through the cup holder.
7. Place the template for the controls on the other side of the cup holder. Use a 5/16" drill bit.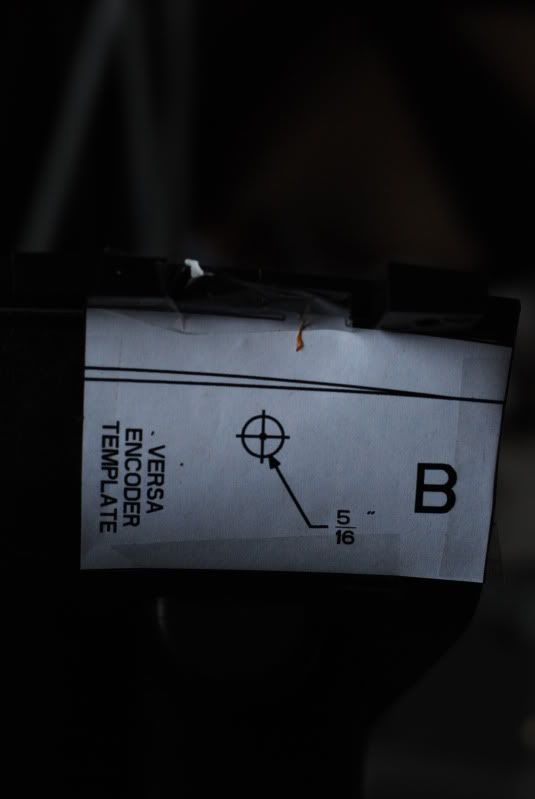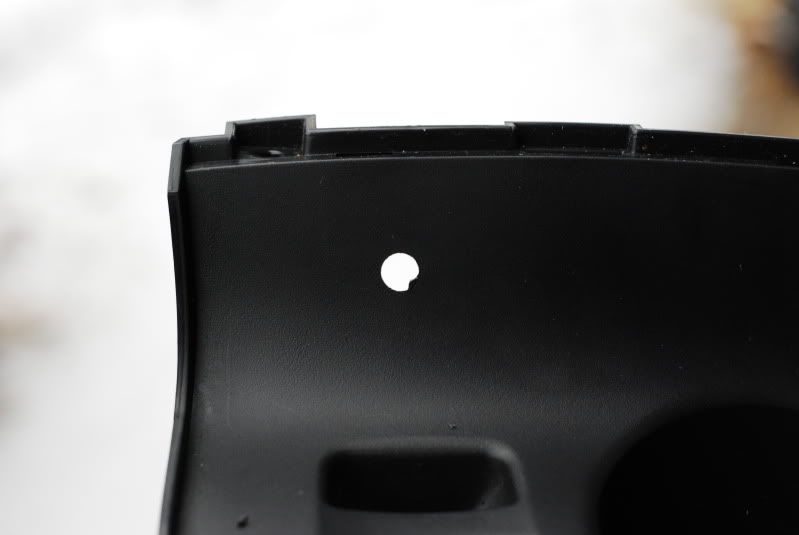 8. In the cup holders put in the LED lenses and lens retainers. They provided three but I only used two.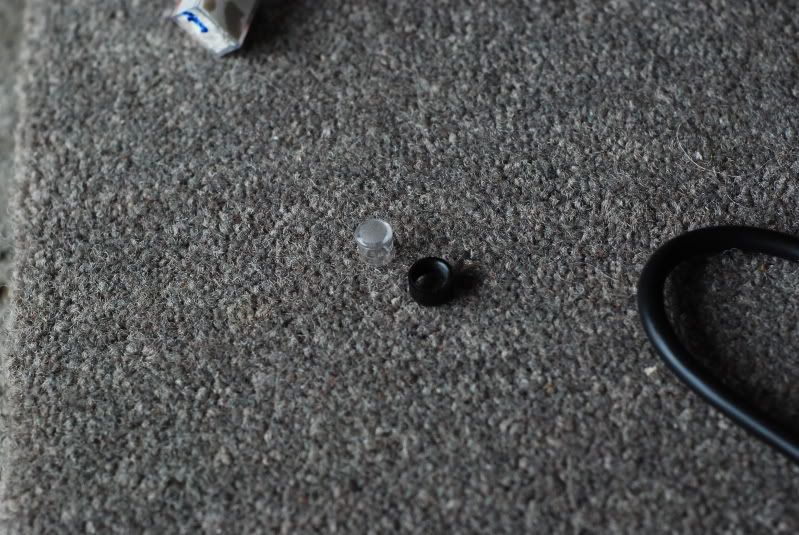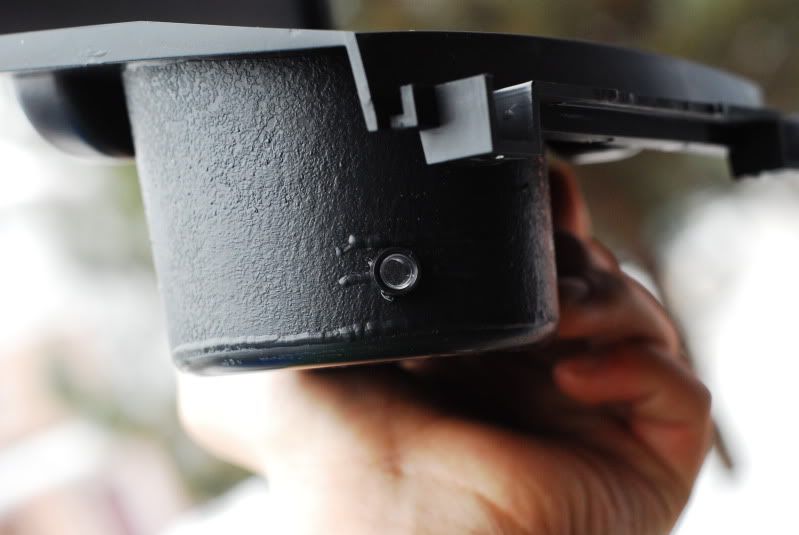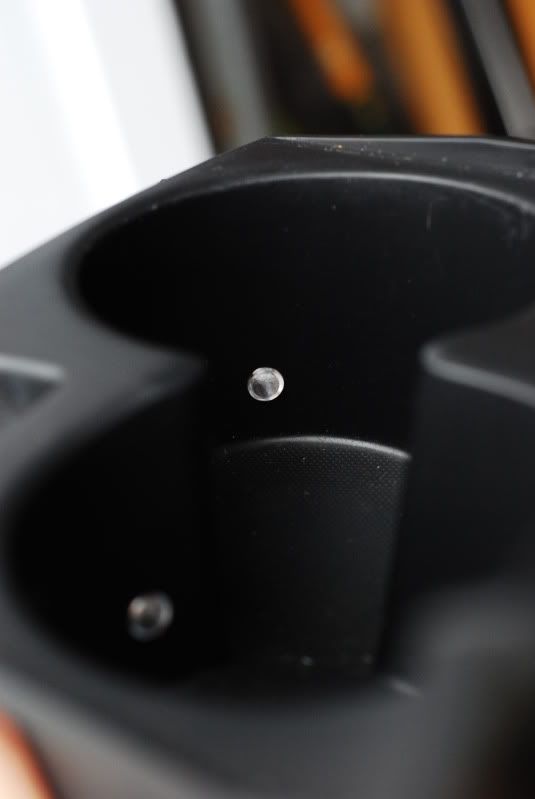 9. Install the encoder. Screw in the lock nut.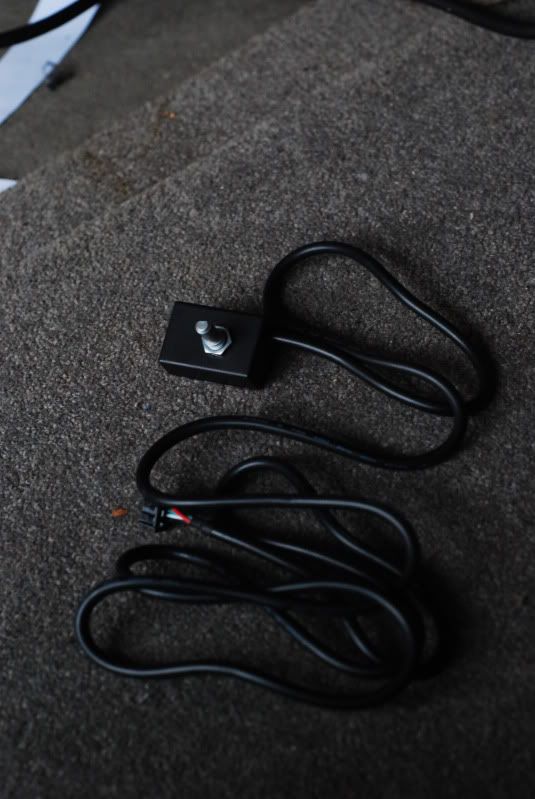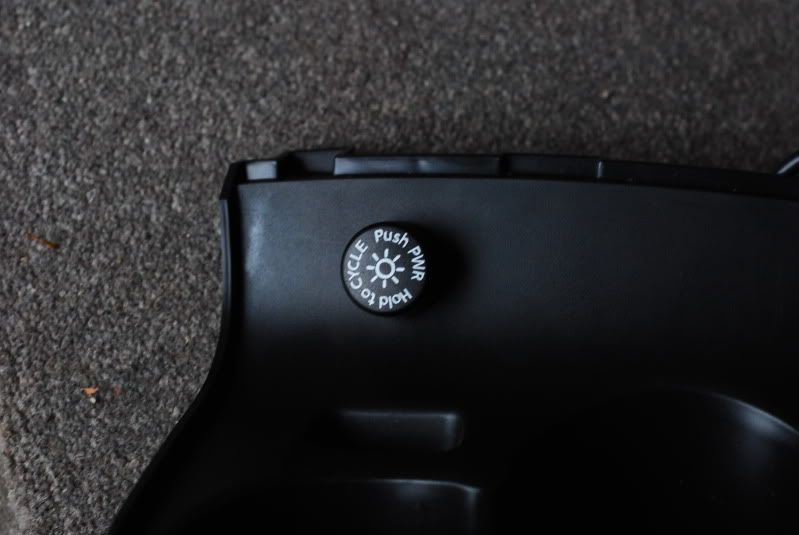 10. Install cup LED lights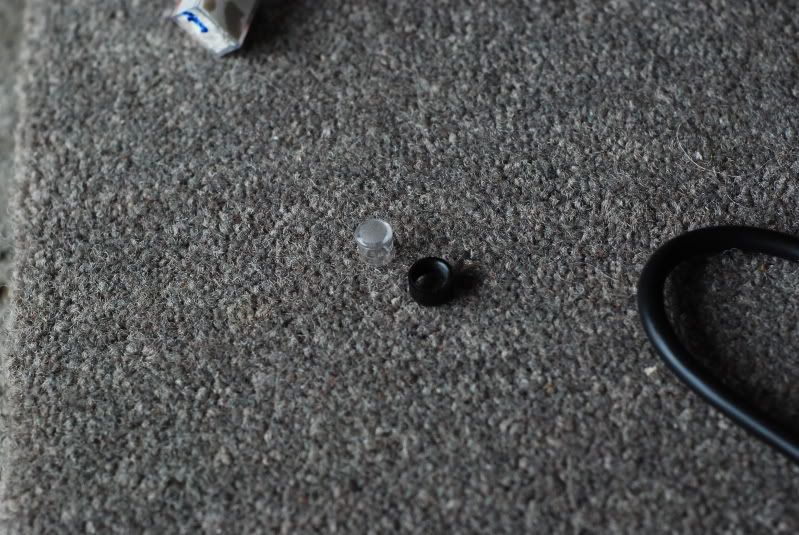 11. Remove fuse cover and unscrew two screws. Carefully pull out panel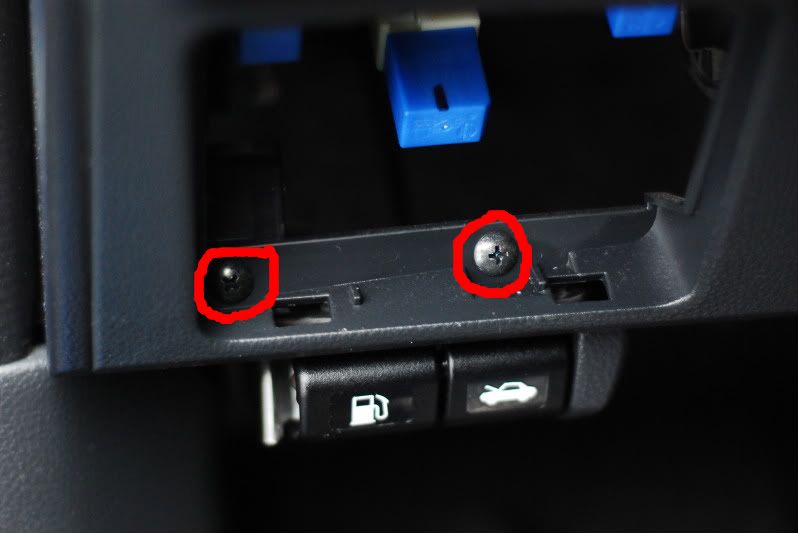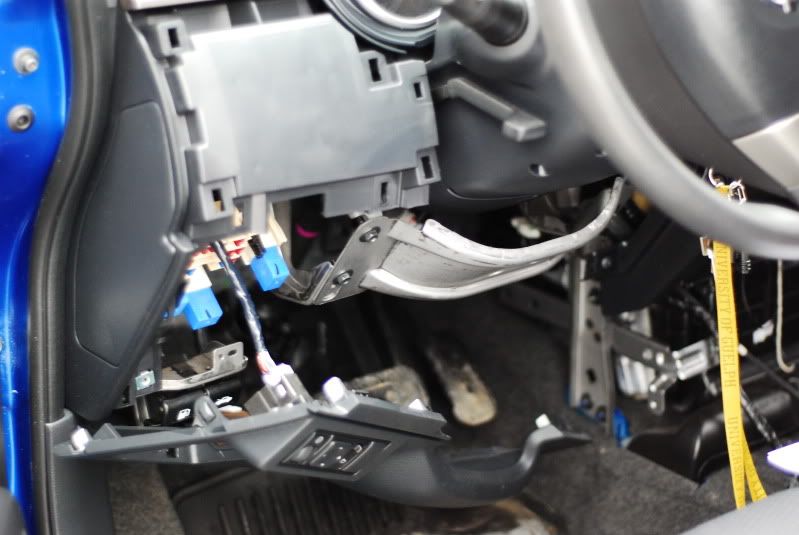 12. Place brackets on the panel and mark the holes so it can be drilled with a 3/16" drill bit. Once drilled, use the screws provided to secure the brackets
13. Once the brackets are in place, attach one of the LED lights using cable ties.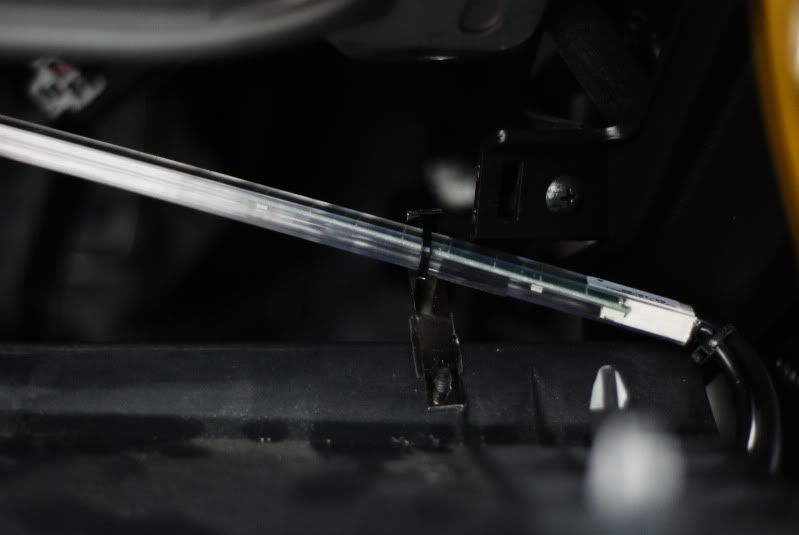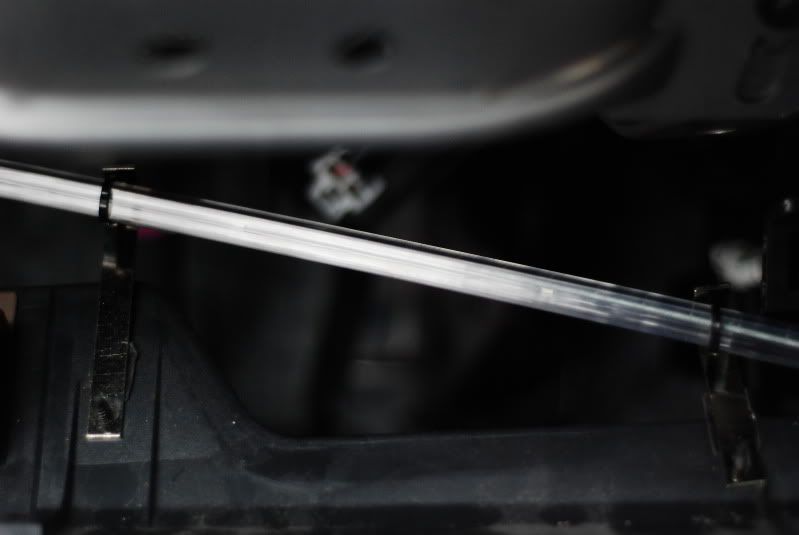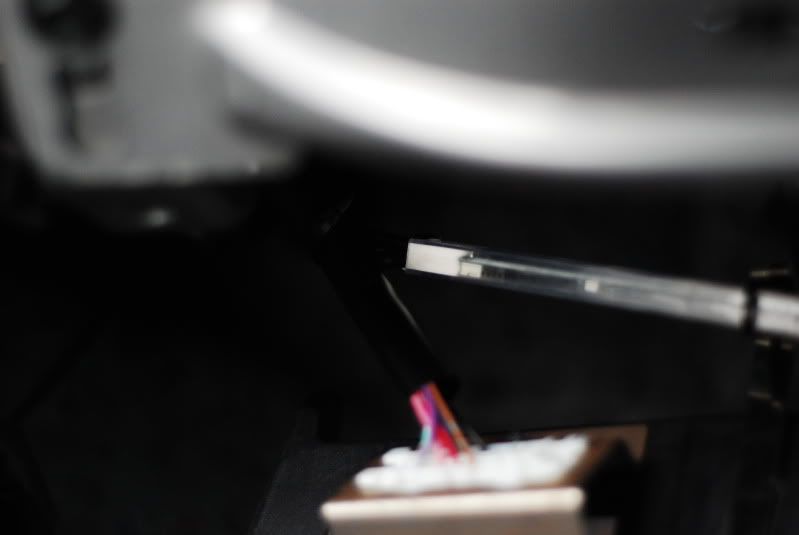 14. Remove glove box (I think there are 8 Philip screws)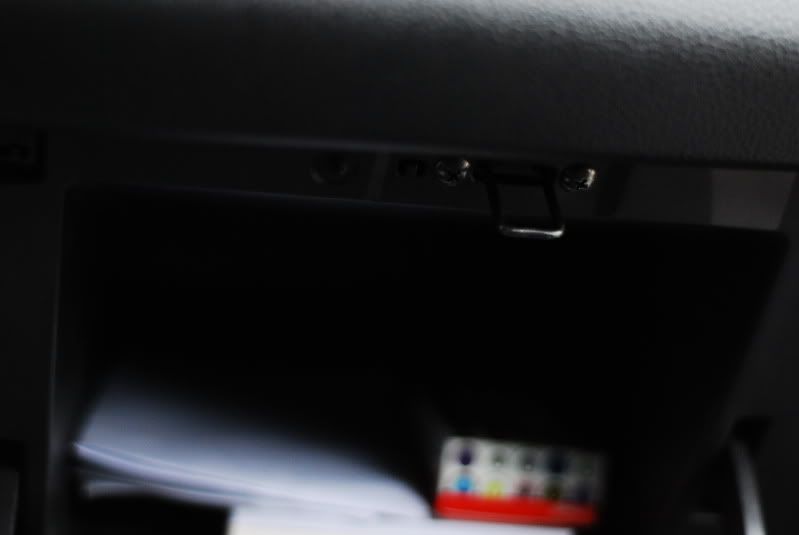 15. Behind the beam circled in red, there are two Philip screws. Remove the screws as you will need to attach it to the smaller brackets provided in the kit
16. Pull the other LED light over from the driver side to the passenger side. Use the cable ties to securely attach to the brackets.
17. Follow the instructions to have the lights wired correctly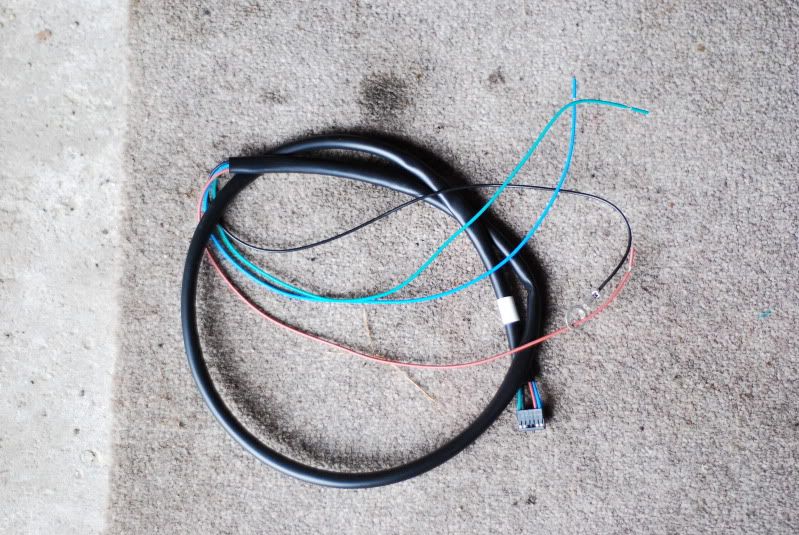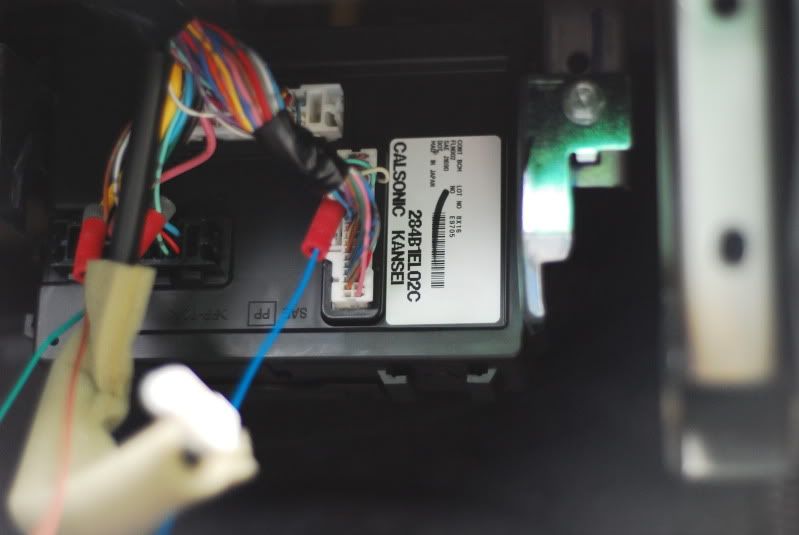 18. Plug in all the necessary wires into the module once its attached to the car frame.
19. Put everything back together and your done! It's still to light out so I'll post photos of the finished product later. :woot:
Here are sample of lights this LED can produce.