Discussion Starter
•
#1
•
Hello.
The biggest difference is the brake lights are bright LED. Other differences are there are also no reflectors on the side of the JDM units. The reverse light and turn signal are switched. The reverse light is on bottom and turn signal is on top. The only thing you need to do is get a T10 wedge bulb, but some units come with this bulb already. Also they are made in Japan instead of Mexico.
It is direct plug-n-play. You will need the JDM wiring harness but the tail lights I can get will come with the harness. No re-wiring or splicing or anything. Just remove your USDM tails and harness and plug in the JDM ones and you're good to go. You can use your old bulbs.
This is what they look like: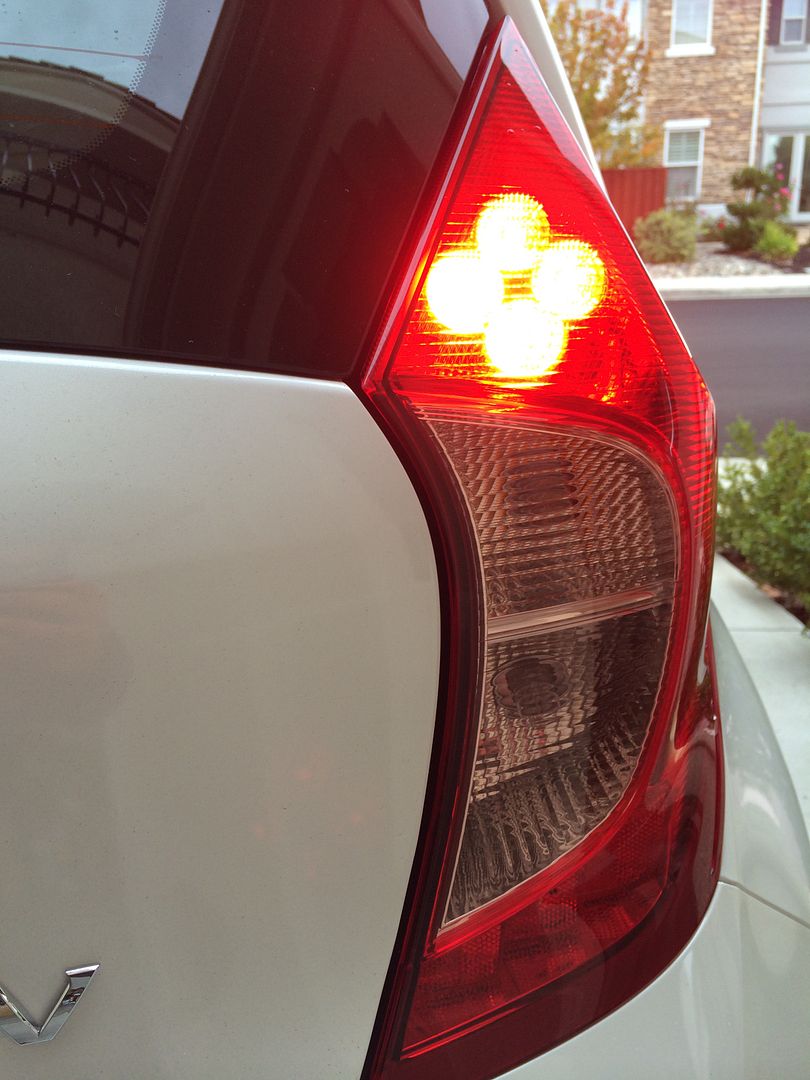 More pics and details are here:
http://www.nissanversaforums.com/general-versa-discussion/21354-jdm-tail-light-install-comparison-versa-note.html
So let me know if you're interested. I plan to sell them for about $250.