That's right, less than 1k miles and I've already modified my suspension. I purchased a set of used (barely) 2014 sedan springs to modify. I ended up cutting about two full coils out of the front for roughly 2" of drop, and one coil out of the rear for about 1.75" of drop. With a full tank of gas, it sits like this.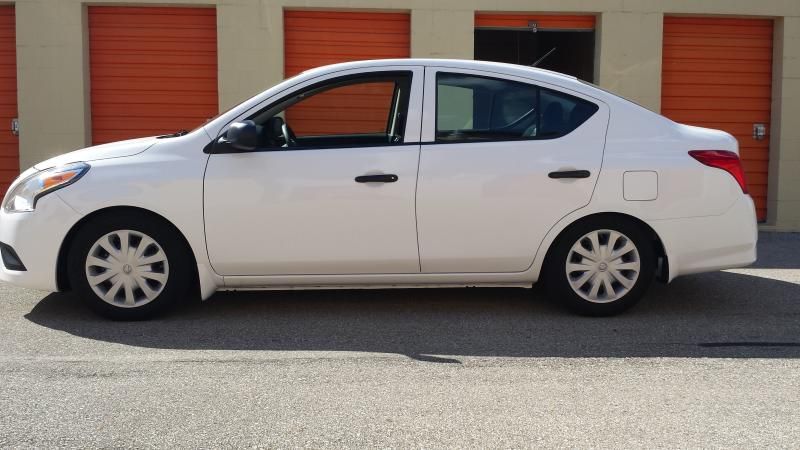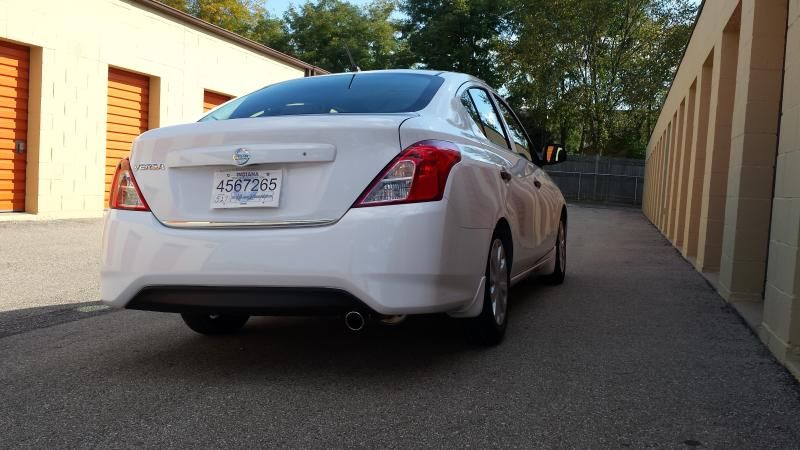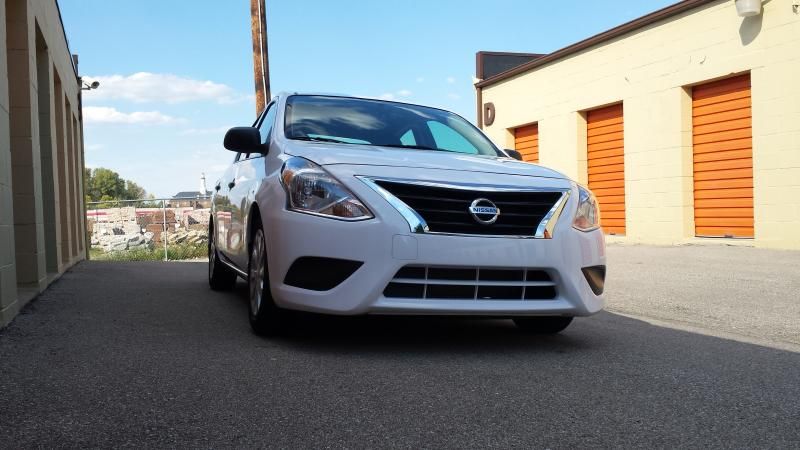 Now I know some of you will flame me for running cut springs, but honestly, the stock springs and struts on this car have way more height and travel than they need. The ride and handling are actually improved now, in my opinion, and the car feels much more planted on the road. Highway driving is much easier with the lowered ride height, cornering is better, and the struts/shocks
do not
bottom out. Until there are coilovers more readily available in the USA, this will have to do.
In the process of modifying my suspension, I also discovered that 1st gen (c11) rear springs can be modified to fit the N17 sedan. I had a spare set of Megan springs I used to experiment with. Cutting the bottom dead coil out of the spring will allow it to fit in the rear perch of the N17. The top coil is the same as the stock spring, and it does not need to be modified.
While the ride and handling were perfectly fine, the drop was just a touch too low (about 2.25") and I ended up with reverse rake. Here's a picture of the Megan spring I modified to fit my car, installed.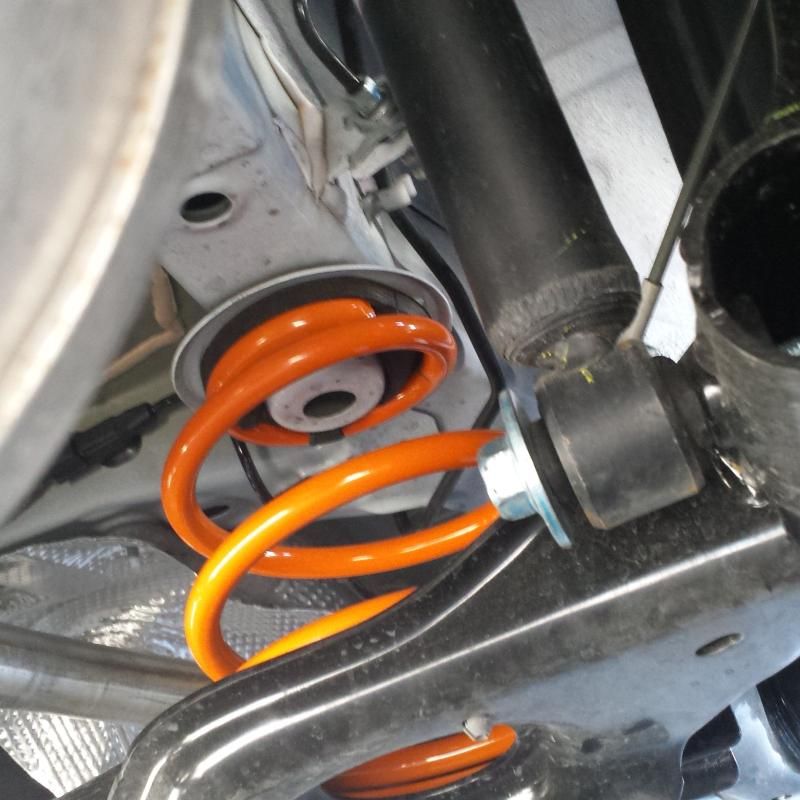 Unfortunately the front springs on the C11 have a much larger diameter, and they cannot be modified to fit the N17. I don't think you can transfer struts from the C11 either. The space in the fender well only allows for a very narrow spring and strut.
If anybody has any suspension questions about the second gen sedan, let me know. I have been under my car measuring, researching, and test fitting, so I have a pretty good handle on what's going on under there!