Discussion Starter
·
#1
·
Hello.
I'm currently in the process of buying a 2010 Nissan Versa Sl hatchback w/CVT
I used to own a 2008 Nissan Versa S sedan, which I do not have anymore.
The Hubby has a 2008 Nissan Versa SL sedan w/cvt.
I currently drive a 1998 Honda CRV, and as much as I love it, I can not wait to drop it. I'd love a new CRV, but its a bit out of the price range, so a Versa it is for me. =] When I do purchase I will post it.
Here's the Hubby's 2008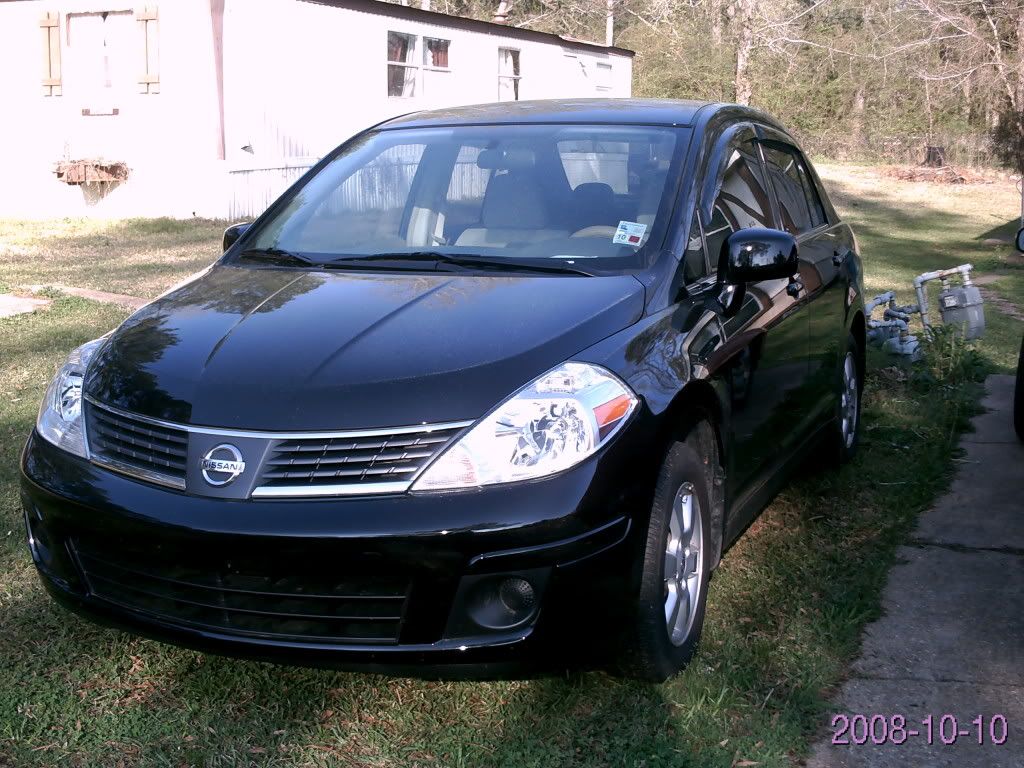 The one I'm looking into getting looks like this, it may even be this color, depends what the dealer has when i buy. Would have bought this exact one Wednesday but the first Nissan I went to tried to screw me over. So I left and now I'm going to buy from the same one that our 08 came from