Was thinking about how I can incorporate everything I want on the radio trim piece.
This is what I want in the dash:
Scangauge
2 toggle switches (1 for my amp, 1 for my LEDglow)
Push button start???
Throttle controller flush-mounted
And of course my single din headunit, since I've kind decided against getting a double din touchscreen.
Here's a little picture I messed around with on paint of a possible layout.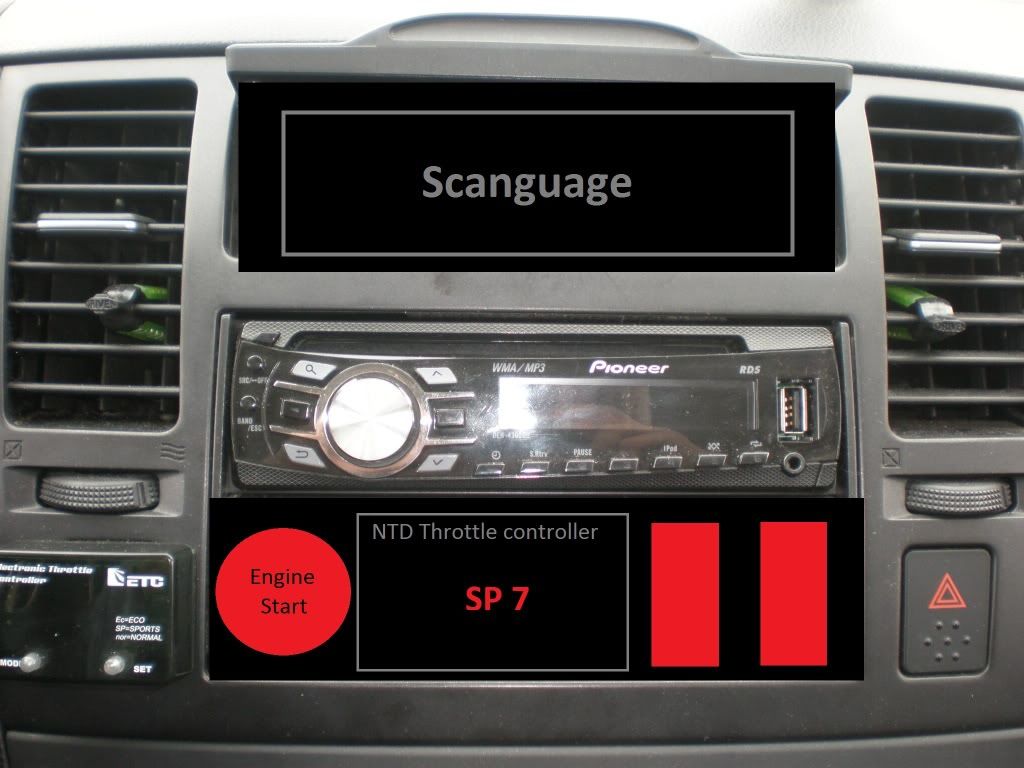 Any thoughts? Push button start I just kinda threw in their to fill up the space, its probably not happening. Also, I was thinking of modifying the dash kit so that the radio would be on bottom and the other stuff would be on top. Its simple enough to accomplish. I'd use ABS plastic to mount everything up and bondo is in place to make it look OEMish