Hi everyone, my name is Drew. I drive a 2010 Nissan Versa. I live in the DFW area of Texas. Here is my Versa!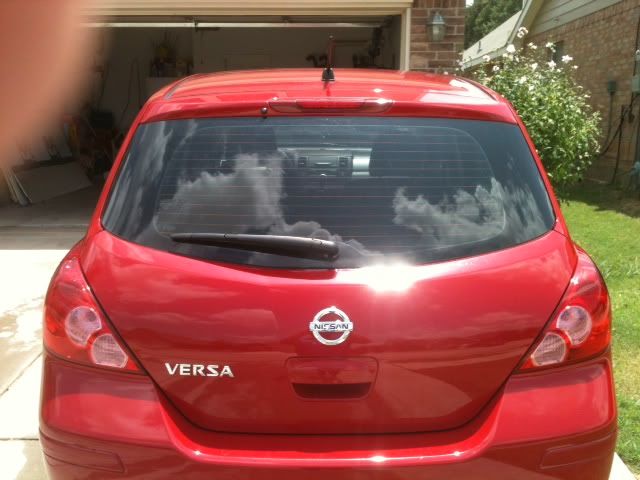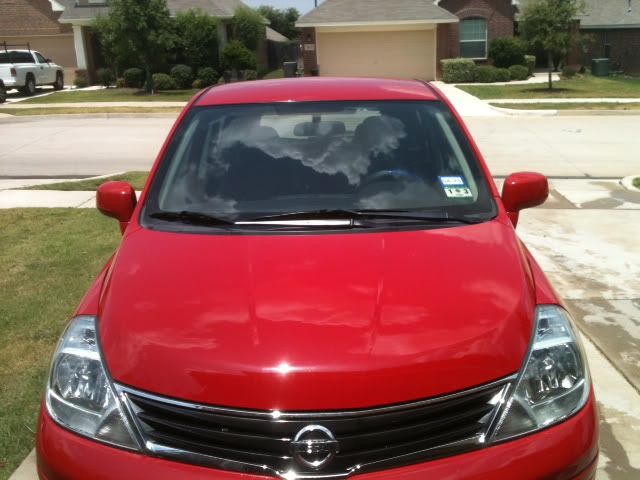 Sorry about my finger being in one picture! lol
Right now I only have one upgrade and that is Nokya bulbs. I currently have a Takeda SRI, Coverking seat covers, LED plate lights and a led domelight, and A/C Knobs on the way! :thumb2:
I am very excited about all my upgrades and I will post pictures when I can!
oh also, my girlfriends dad is a mechanic and he will be helping me with my car and is also installing a new sound system for me! I do not know when that will be complete he is building the box for me right now lol