I was skeptical about the OBX header at first, then after I went for a spin in Superskunks car I knew I really wanted one. There are noticeable torque gains throughout the RPM's and the needle moves considerably well through 5k to Redline where the Versa tends to bog down on performance. I love the header, I don't think anybody would be disappointed at all. I would say go for it, you will like the gains. The header definetly put a smile on my face as soon as i hit the gas I felt the car have more power and it makes the car just a lot more fun to drive. I had the header welded to the stock CAT's because I get pulled over all the time and the last thing I need is a cop to look under my car to find that Im running a straight pipe. Maybe later down the road I will put the straight pipe but for now it's just the header to the CAT's. The whole install took 2hrs 50min. and it cost me $130. i tried to get the pictures in some sort of order. Hope everyone likes the pictures.
Here are some pix of the install
The obx header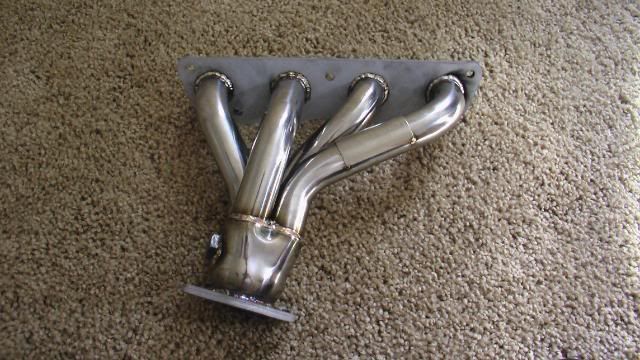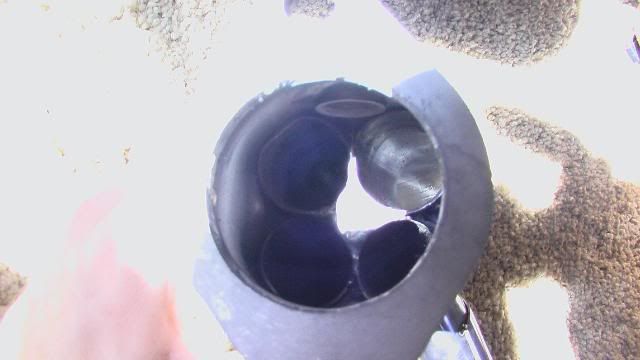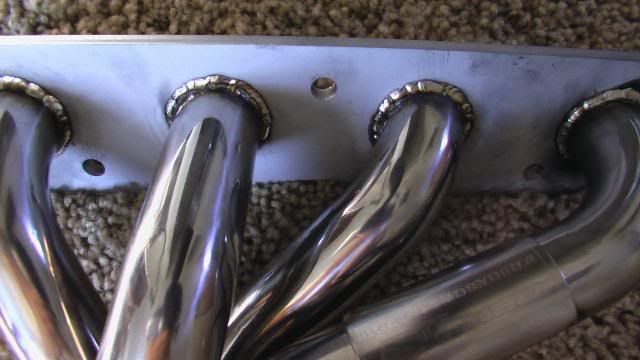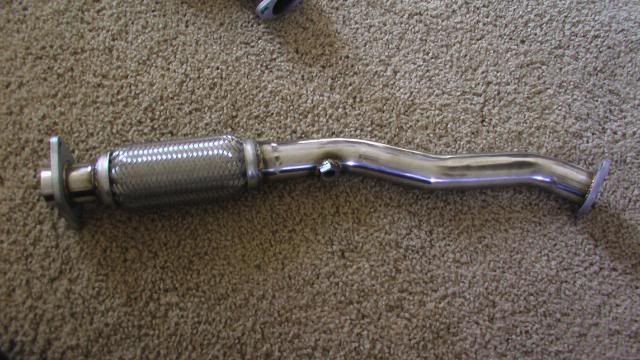 My Car that needs a wash, bad.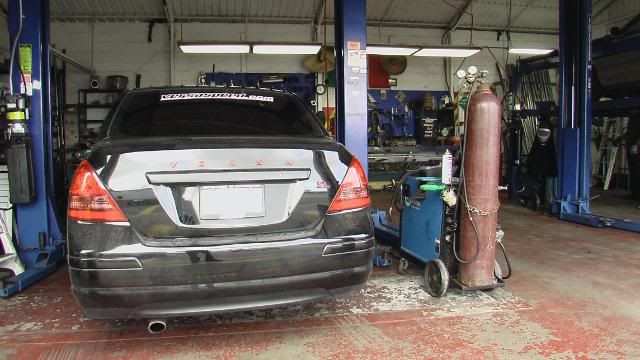 took out the oem cats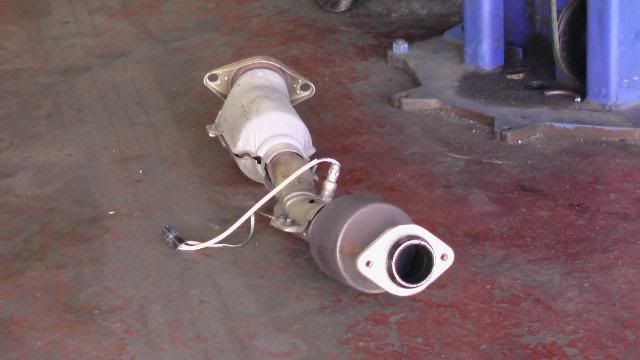 The oem header after the cats were taken out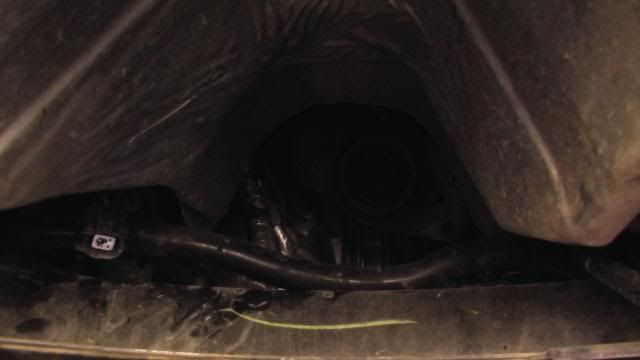 The cats and the straight pipe side by side. i noticed that the straight pipe and the oem pipe have the same diameter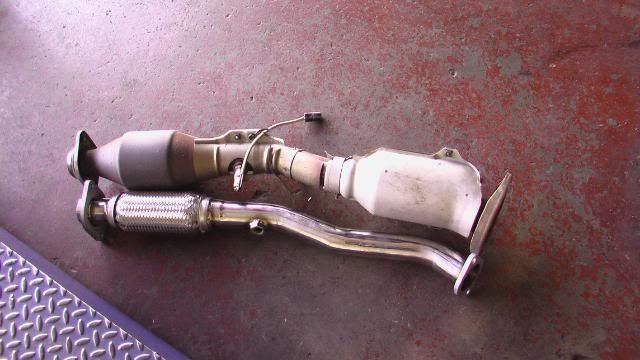 The heatshield (i didn't have them install this back on the obx header)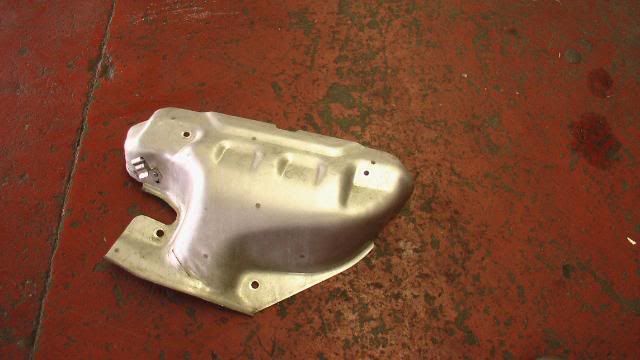 Oem header taken out, notice in the 4 pipes they are crimped at the end to fit in together, and then tightly packed in.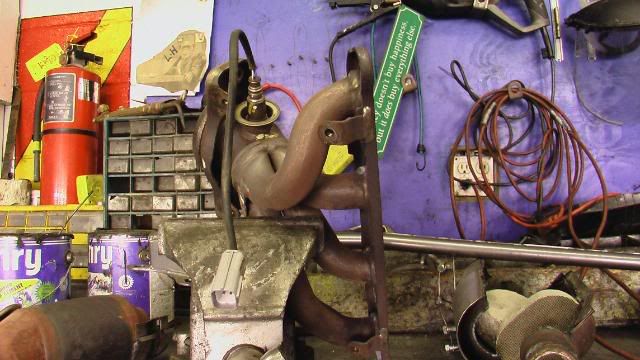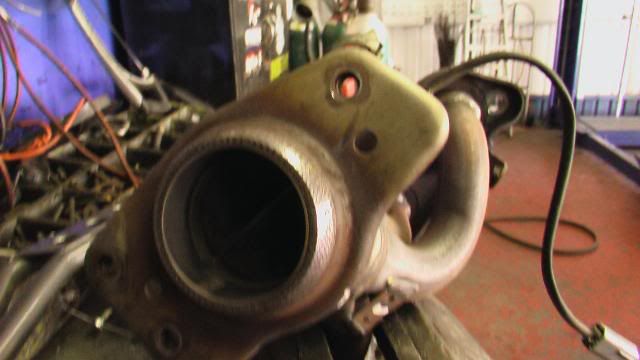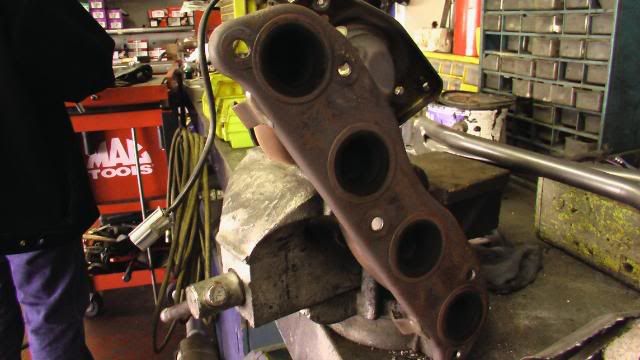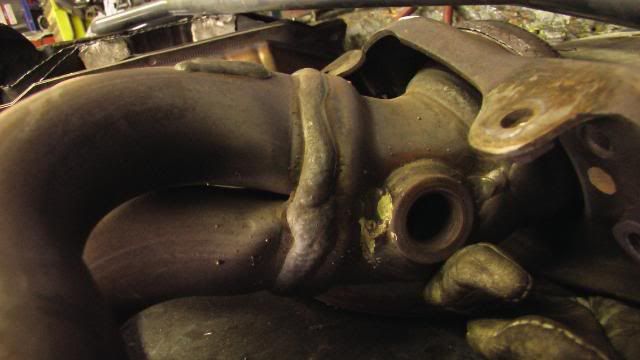 Notice the difference inside the OEM header compared to the Obx header at the beginning of the post. These look really small and restrictive.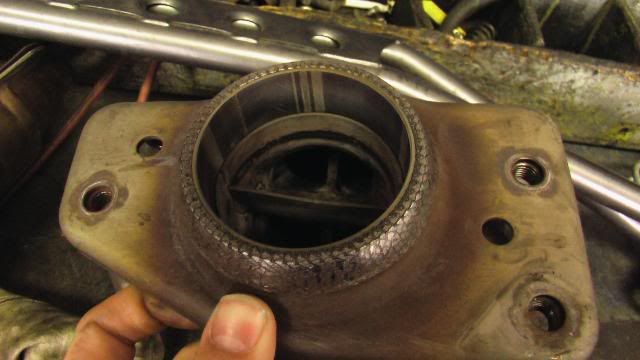 Side by side comparison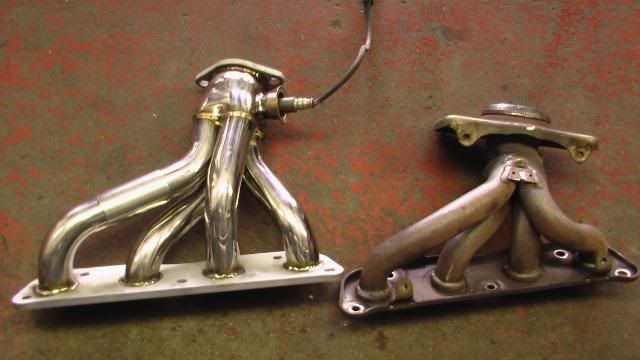 Welded the flange from the down pipe onto the pre-cat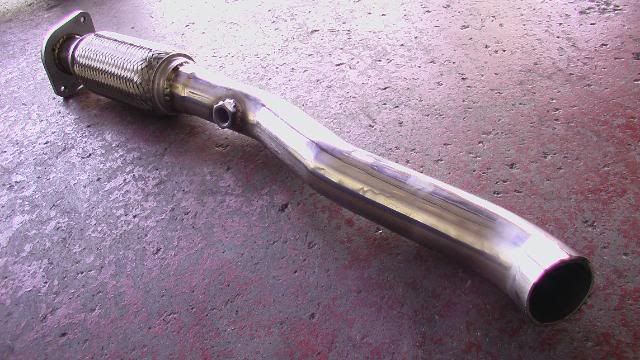 Obx header now installed and in place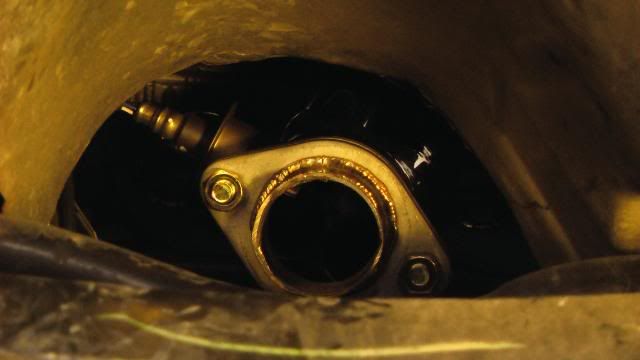 Cut and adjusted my exhaust to make sure everything fit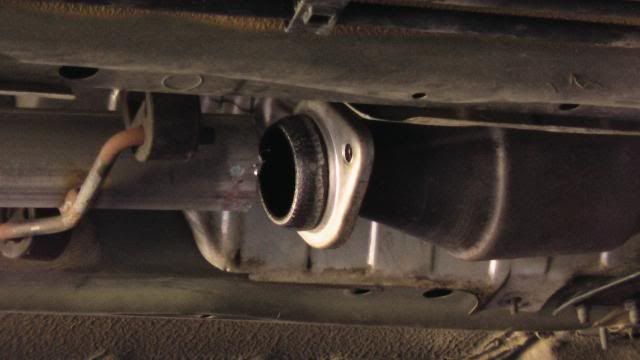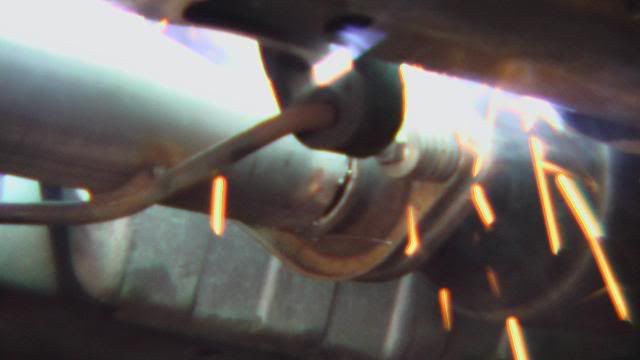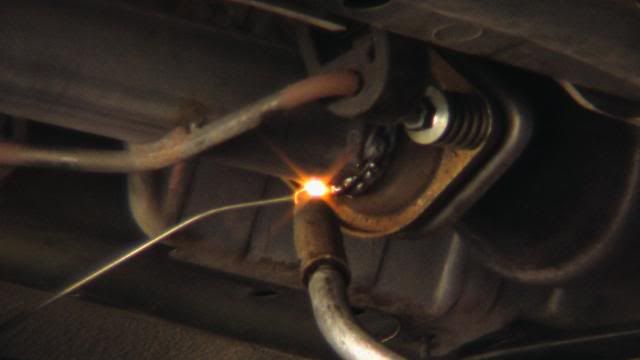 Obx Header installed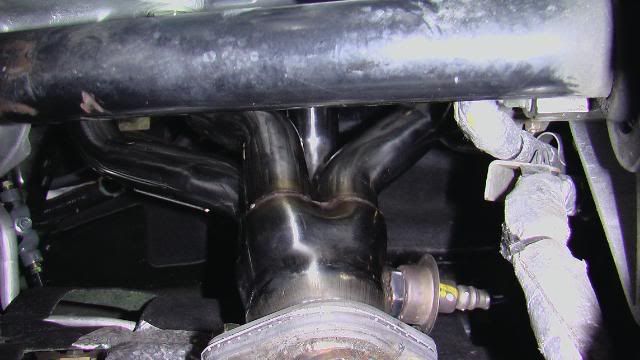 So that's it for the pictures. Here is the exhaust video, first with the OEM header and then the OBX header and then some sound bytes at the end. hope you guys like it