Replacing brake pads and/or rotors. Should work on all 1.8 versas and the 1st gen 1.6 versas.
Here's what you're gonna need for the project: 17mm ratchet, 14mm ratchet, hammer, bake parts cleaner, and liquid wrench.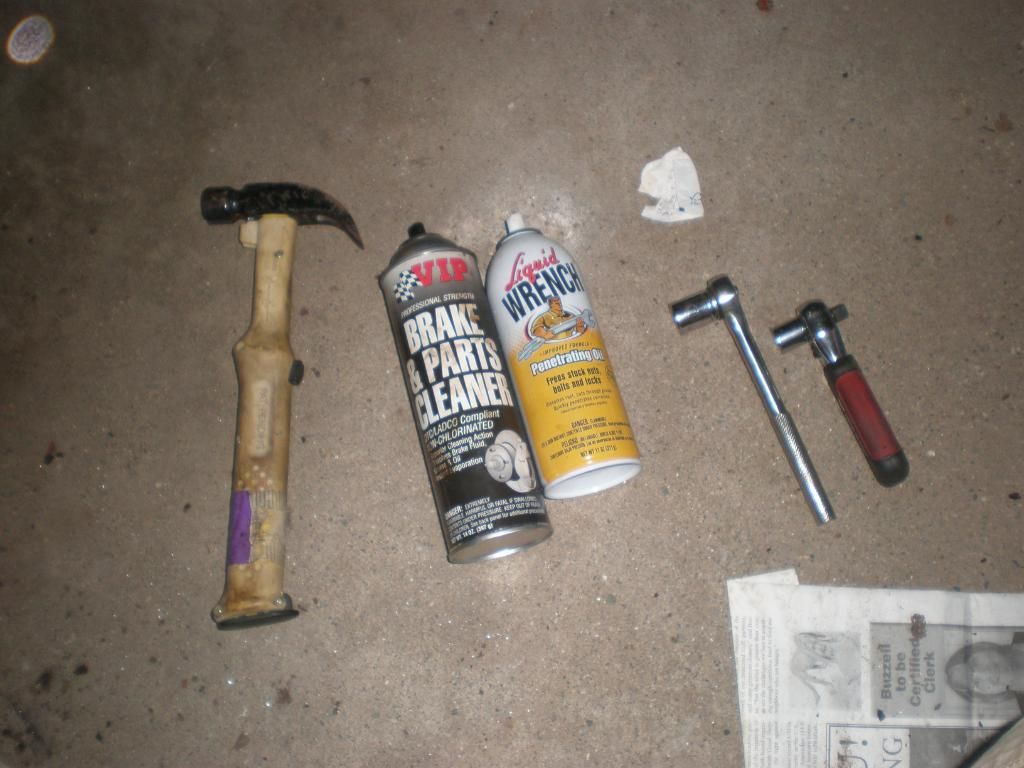 You'll also need your rotors and pads. I chose hawk pads and centric rotors. Make sure you get the right ones!!! 1.6 Versas use different pads and rotors than the 1.8 Versas. I found this out the hard way..
First off you need to put the car in park, jack it up, and take off the wheels (duh). Once you have all that taken care of, I'd start by spraying some liquid wrench on the studs as well as the back side of the rotor. These will most likely be rusted on (especially if you live in a climate like mine)
Once you've got that taken care of, you can start removing the 2 14mm bolts that hold on the caliper. They are the ones on the top and bottom of the whole assembly. Doesn't matter what order you remove them, as they are exactly the same and it is unlikely the caliper will just fall off since its on pretty snug.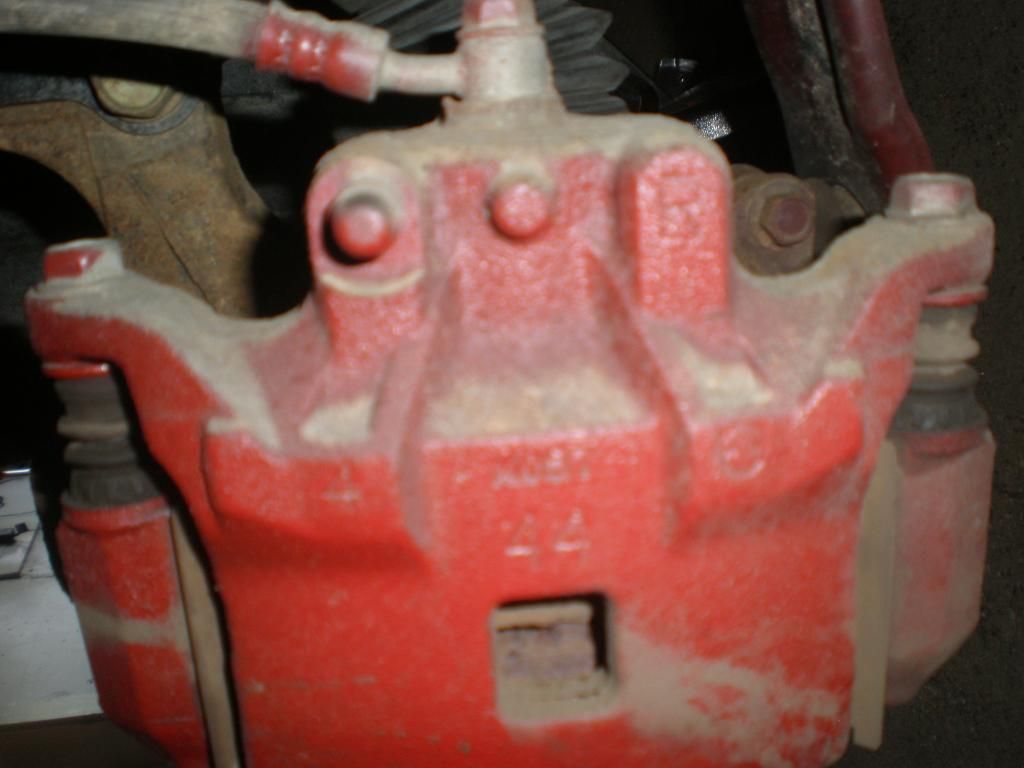 Once thats off you can just wiggle the whole thing out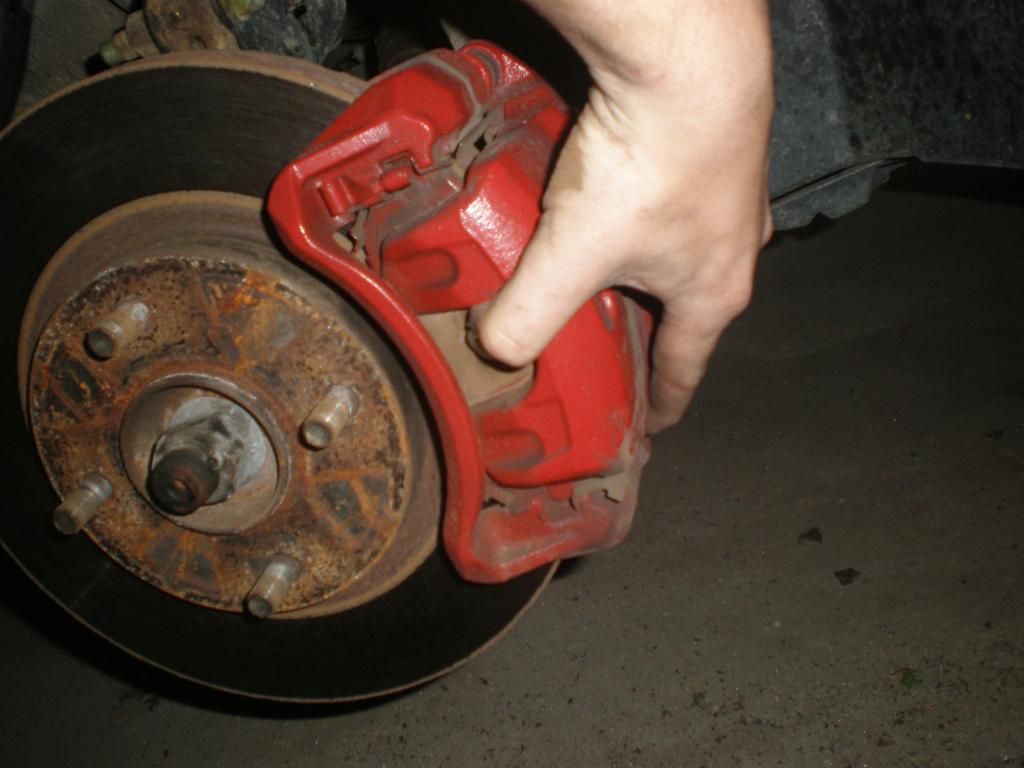 Hang it up out of the way with a bungee cord.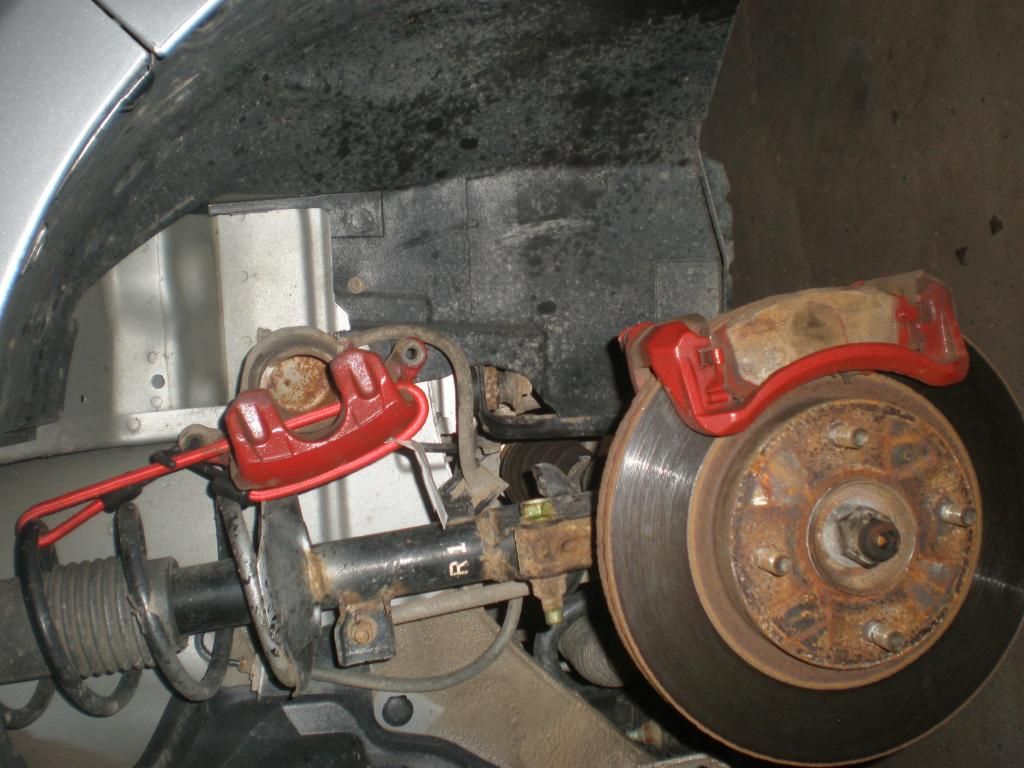 Now you can remove the brake pads. Mine pulled out fine by hand, but you might need to use a screwdriver or something to get some leverage. If you are only replacing the pads, this is as far as you need to go!
If you have to replace rotors as well, keep on reading. Next you can go ahead and remove the 2 17mm bolts that hold the rest of the assembly on.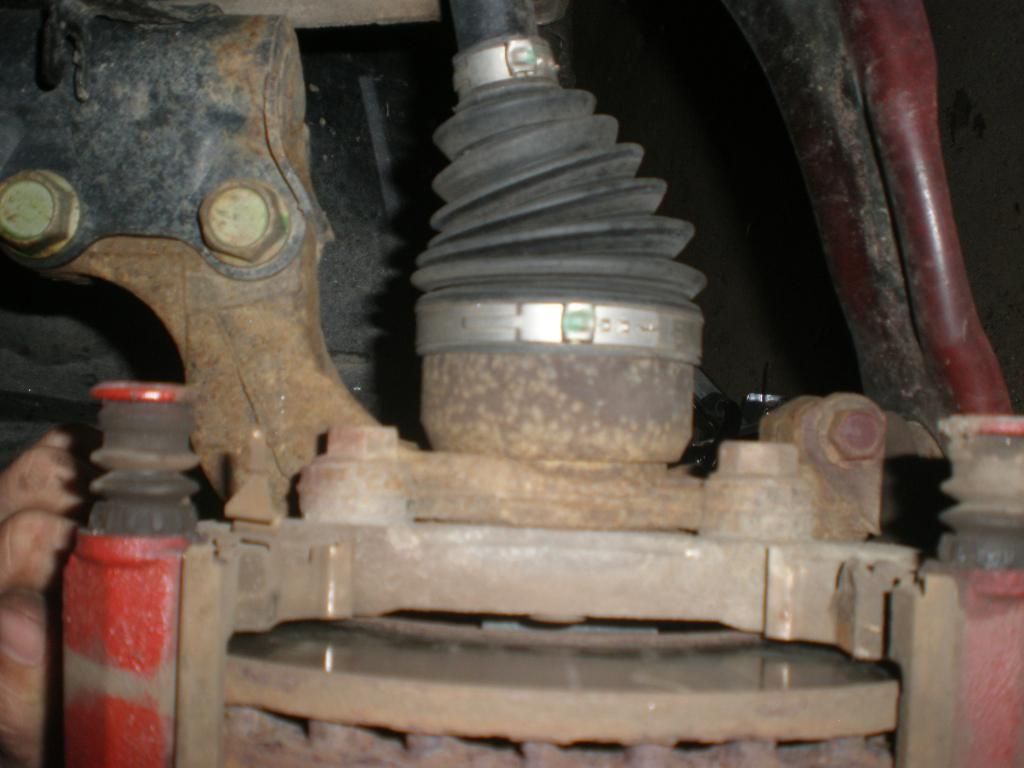 You may need to use a hammer or a breaker bar to get some extra leverage on these.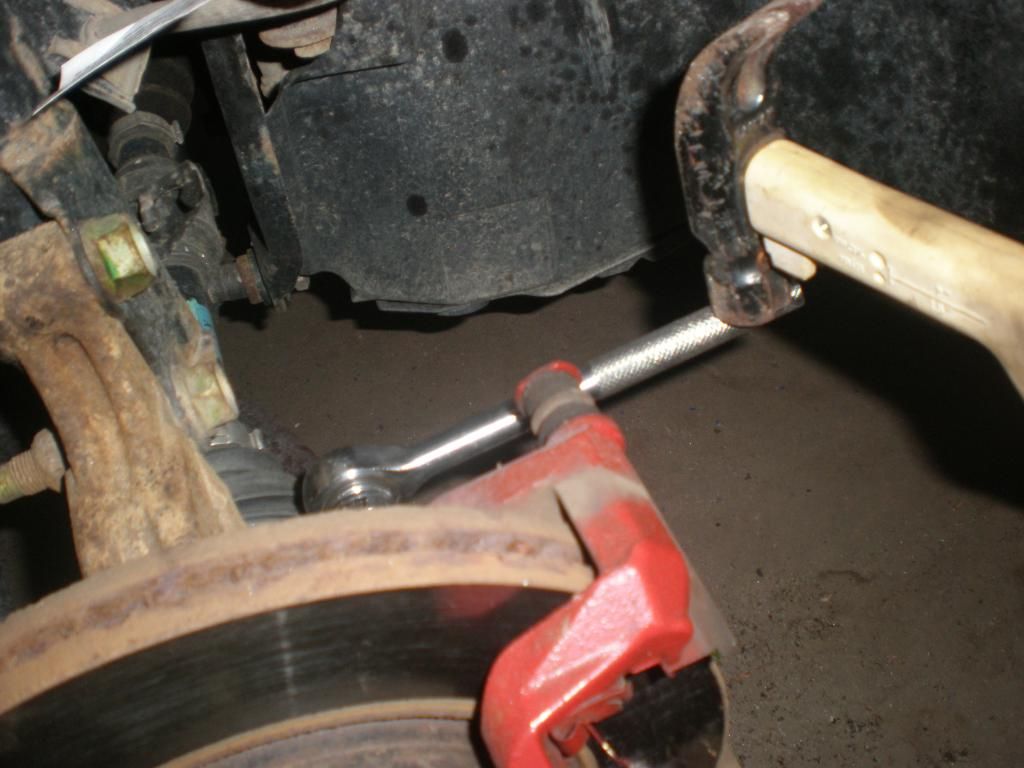 After you crack the bolts, they should come out very easily. Once the assembly has been removed, you should be looking at something like this: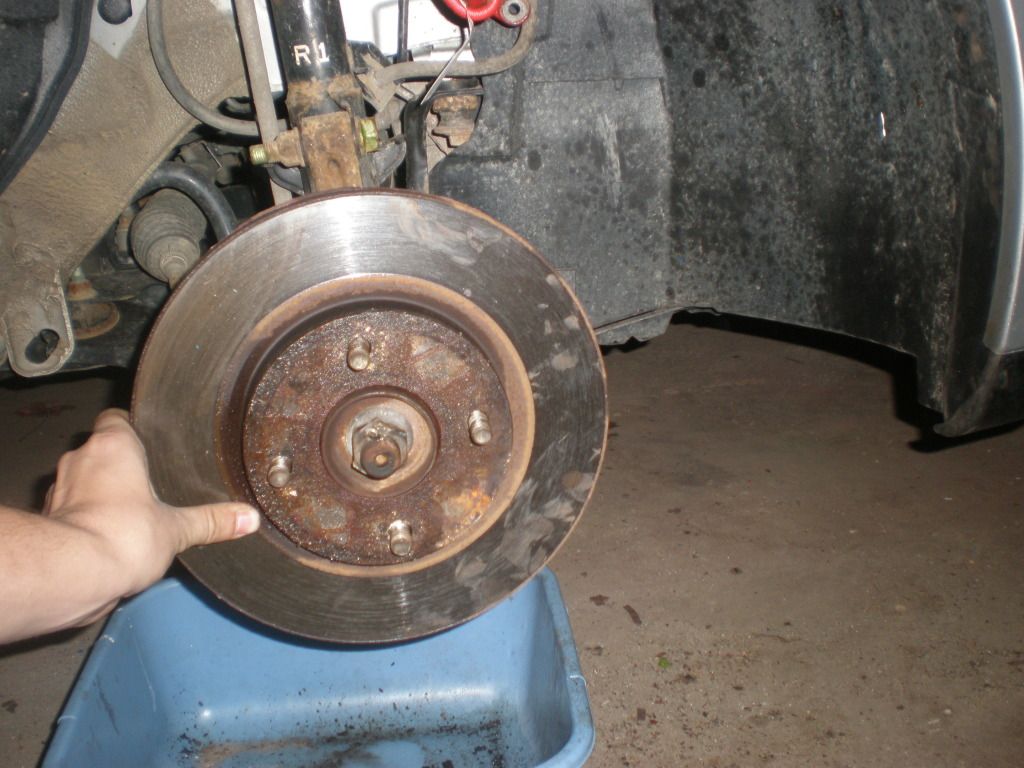 So, you've removed everything and its time to take the rotor off, but alas, It seems to be permanently bonded to that damn hub assembly. No worries. Remember that liquid wrench we sprayed earlier? Well this whole time it's been hard at work breaking through the corrosion. Now it just needs a little bit of persuasion from Mr. Clarkson's favorite precision tool. The Hammer.
Since we will be replacing our rotors, don't worry about hitting it too hard, just be careful not to hit any of the other components. Hit it in one spot for awhile and if it doesn't come right off, turn the rotor a bit and try some more! Eventually it'll pop off and leave you with this: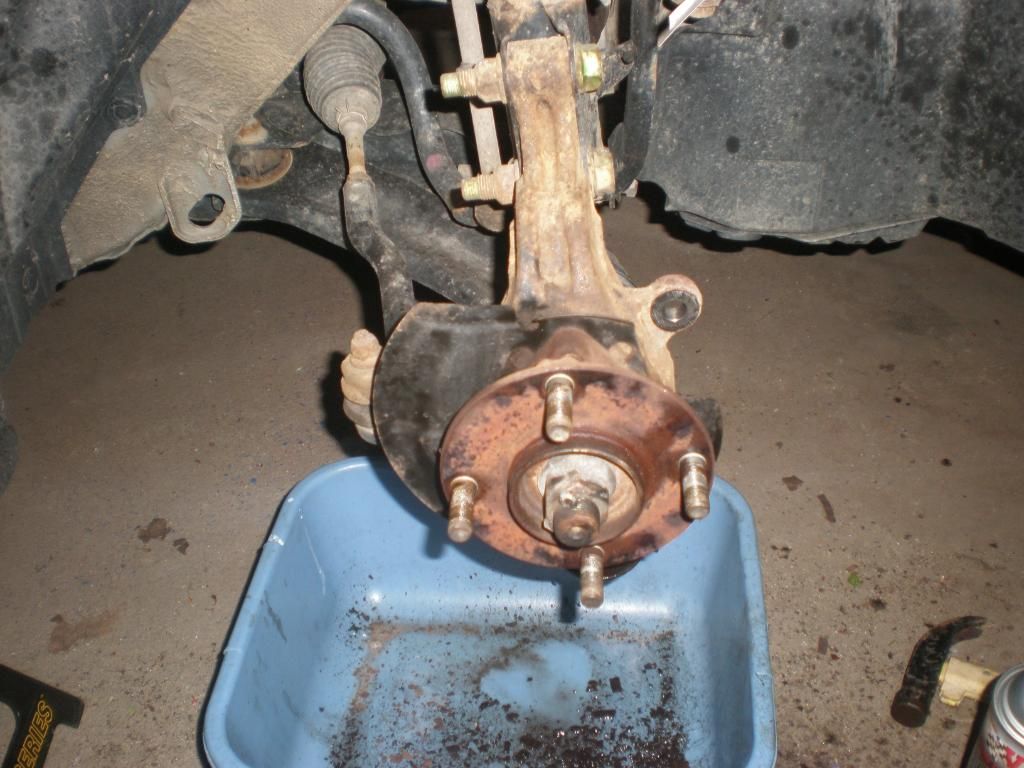 Now grab your new rotor and put it on along with the portion of the assembly that doesn't have the piston. Once you get that installed, slide in your new pads.
Next thing you're going to have to do is take the cap off the brake master cylinder, cause we're about to compress the brake piston. The cap is located right between the engine and the air box.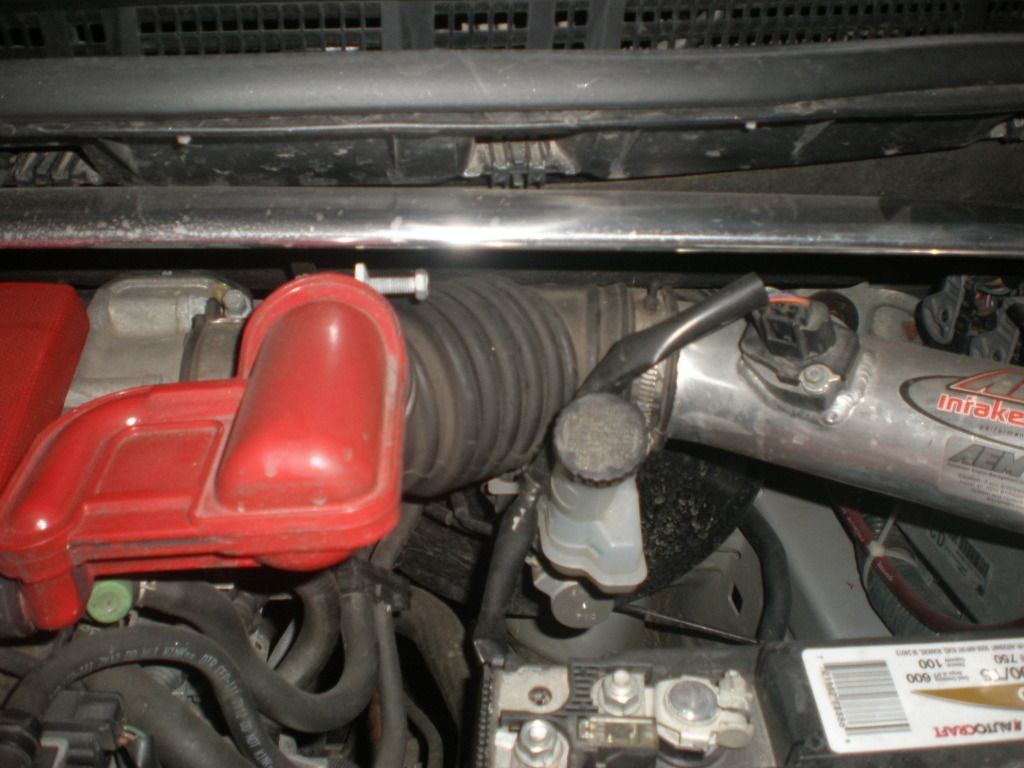 To do this, take one of your old brake pads and a big c-clamp. You can do it by hand, but its a little harder and much less precise and you could mess it up. Basically, all you're doing is pushing the cylinder in. Pretend my hand in this picture is the c-clamp.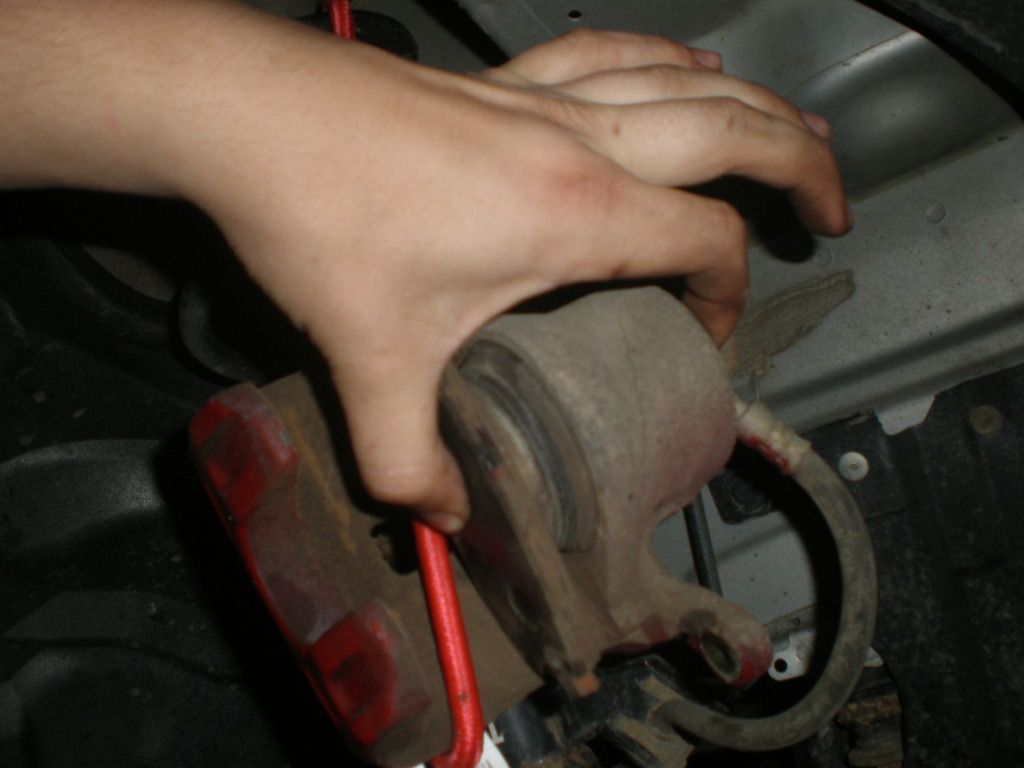 Only go a little at a time. Its better to compress it not enough and have to try again than go too much. You only want to compress it enough so that it slides down over the pads.
Once you get it to the right setting you can bolt it back on and you're good to go!
After you've installed new pads, make sure you break them in. To do this, try to get to a fairly empty road where you can accelerate and brake quickly. Get up to 60 and then slow down HARD to 10 or 15. Do this 8-10 times and your pads will be broken in. On the way to this road, try not to come to a complete stop. Supposedly it will leave an imprint of the pads on the rotors. Good luck!
Video: