But I picked up a 1999 Saturn Sl2. It has 80k on it, had 1 owner and is well taken care of. So It should work and last long enough to save up and get a lightly used Versa. I hope.
The day I got her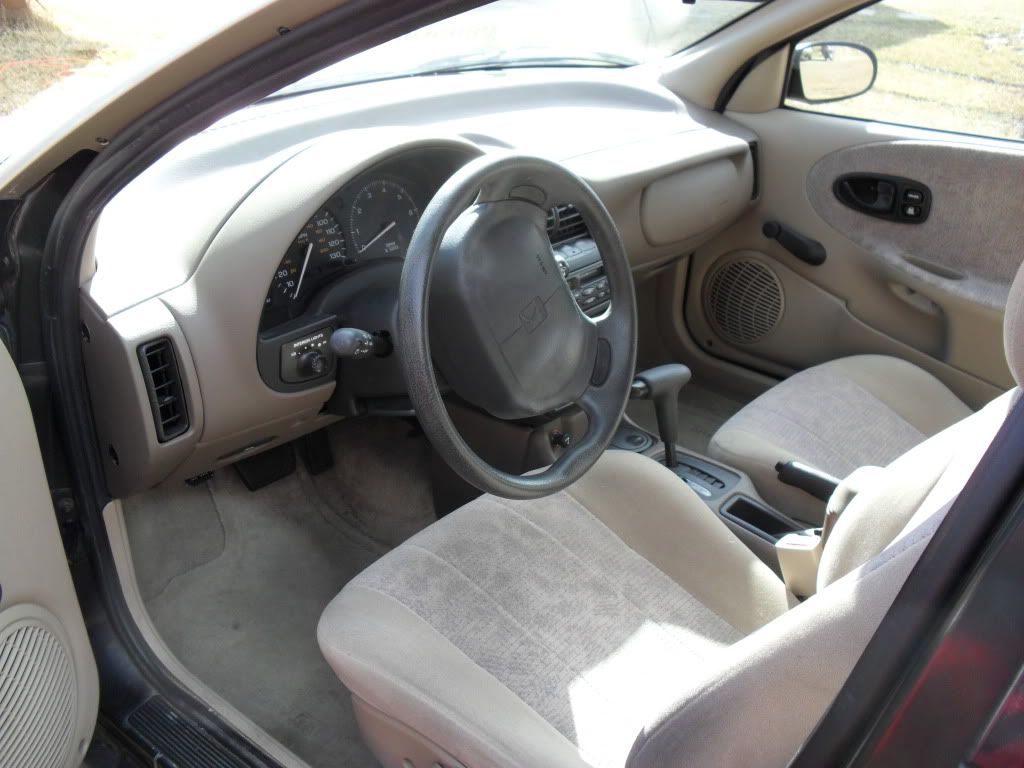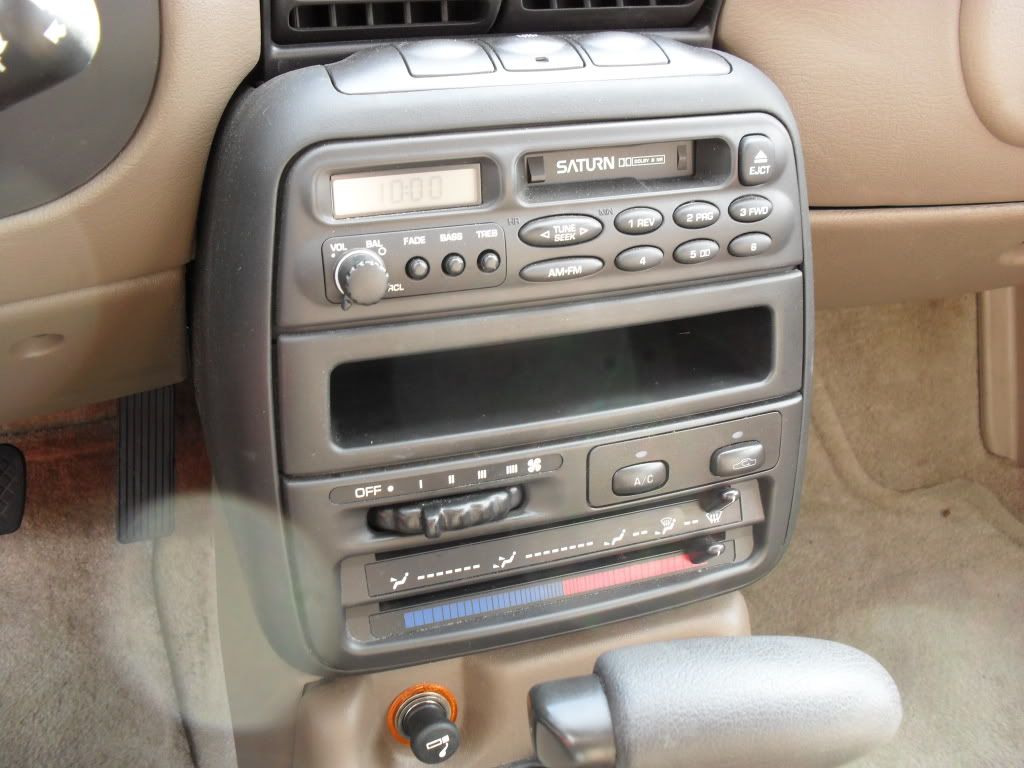 stock cassette deck ftl =[ local radio sucks.
Stock alloys
After tint and some decals. Awaiting a deck, then time for other modding.
Engine bay!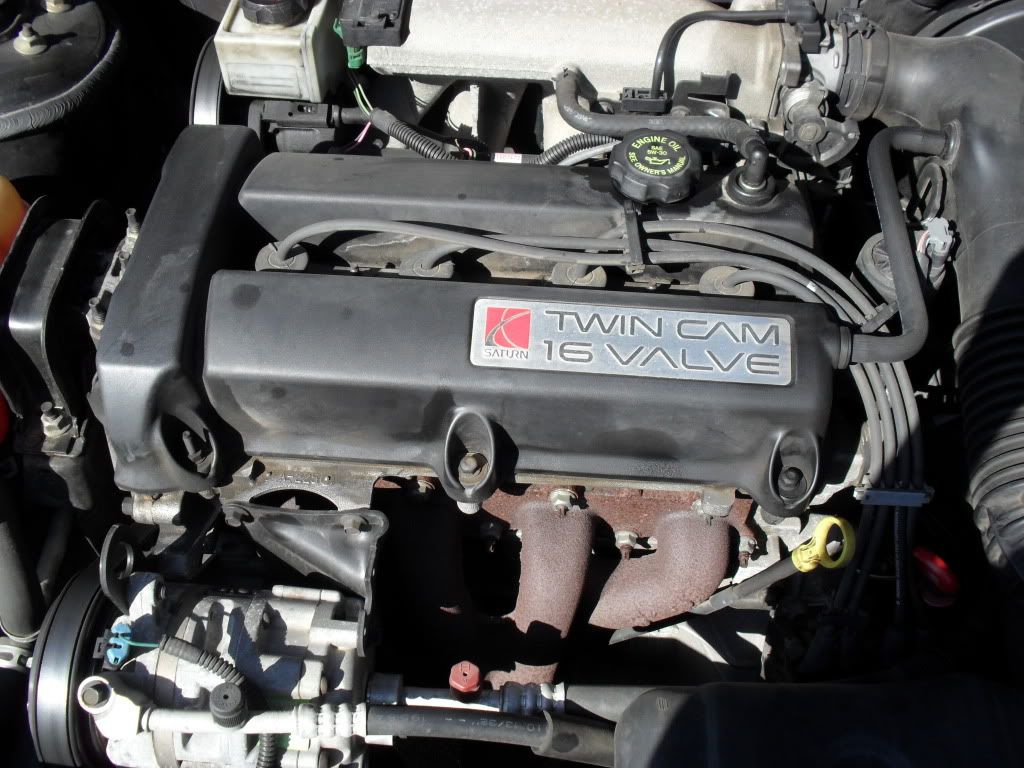 Tint: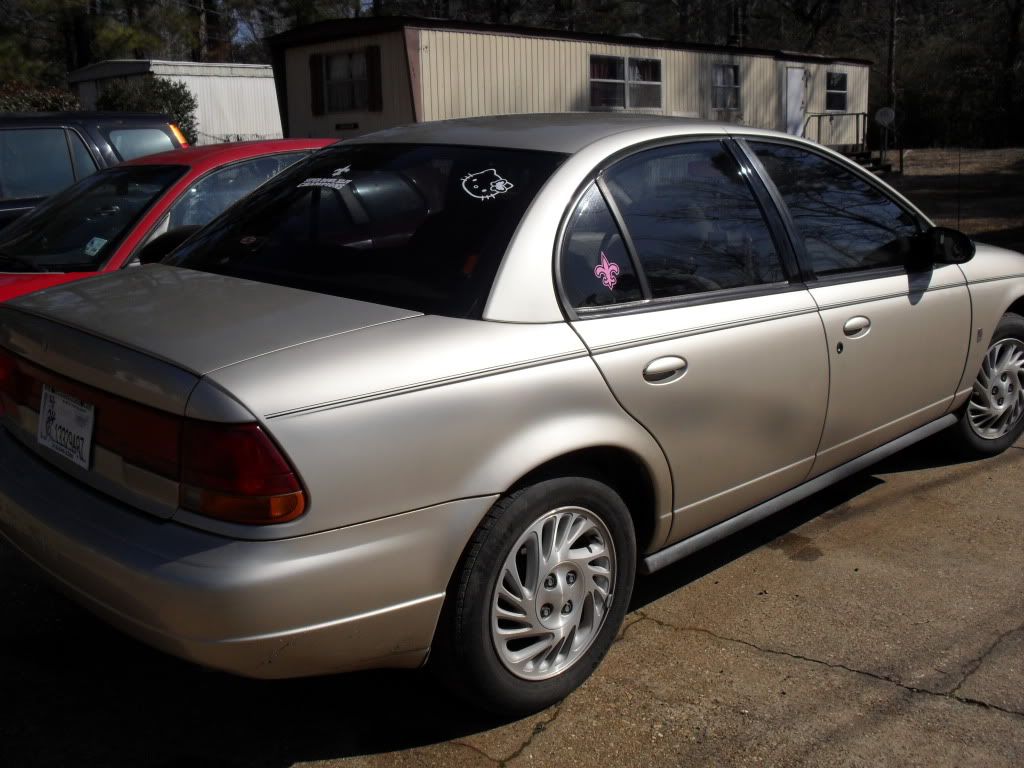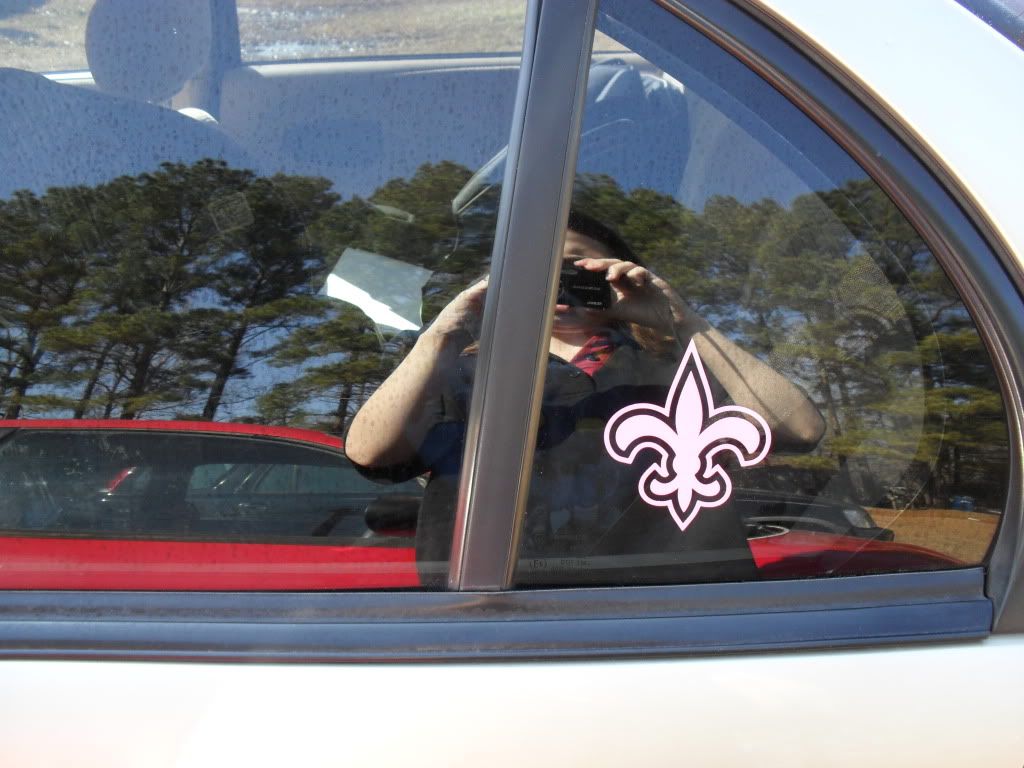 The Fleur de Lis is pink btw. Theres one on each side.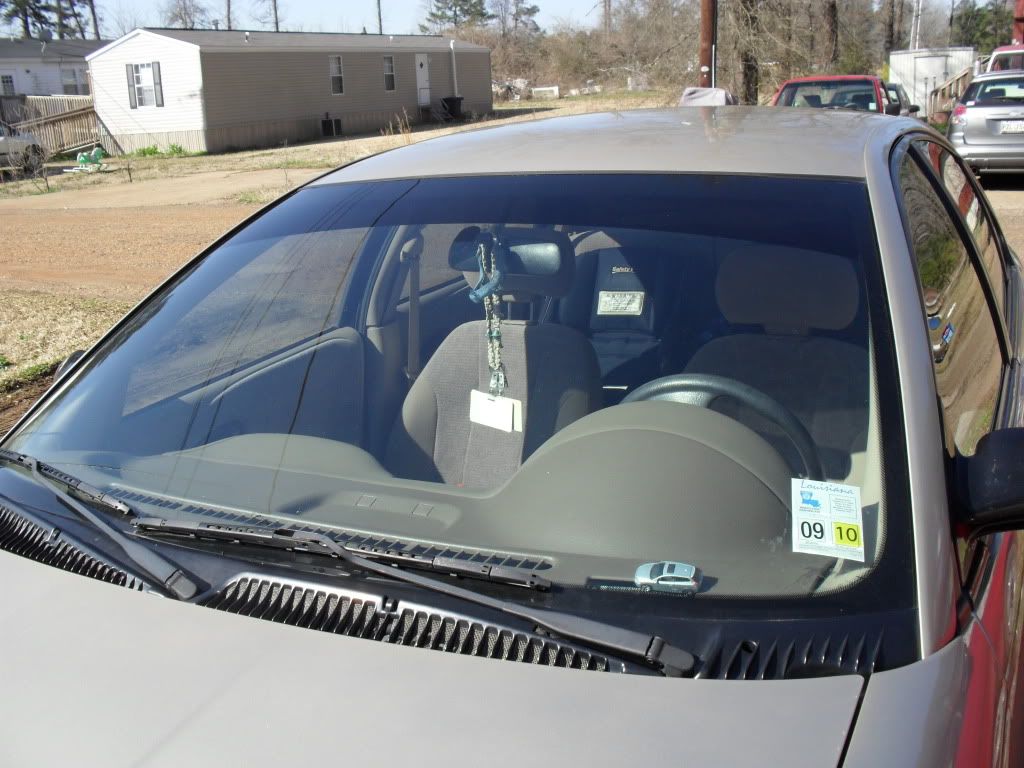 Front brow tint!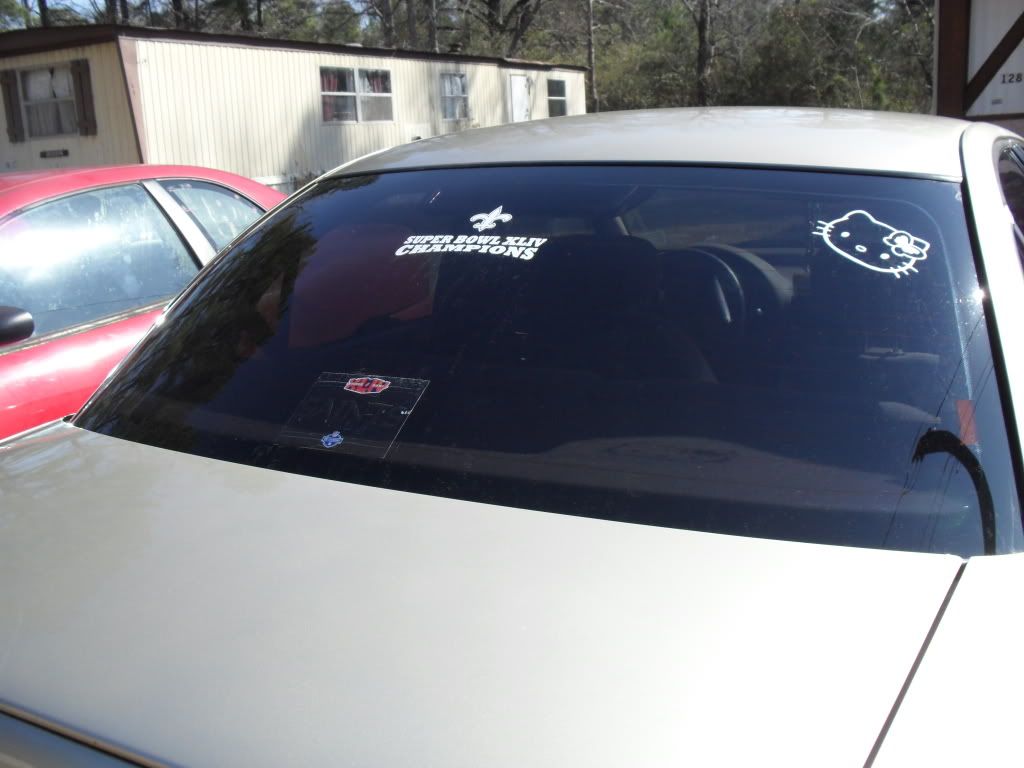 The bottom decal will prolly go, Can't see it well in the black. And I found the original one I was looking for which is up top there, below the brake light.
Just a few pics at work, showing more of the tint.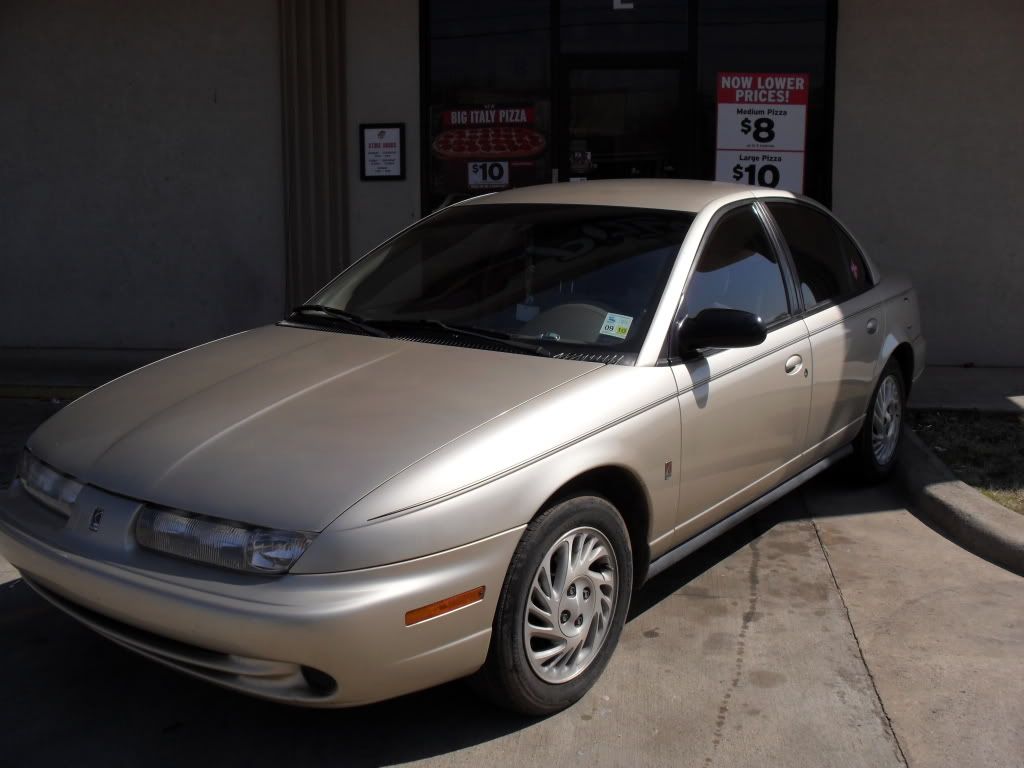 The Big Italy is in the background on the window. lol