first I'm new here, and well I came about to this forum looking for answers.
I just got the Note, and I 'm very very happy with it. But as always with every car I have owned I have changed or upgraded the stereo.
A little about my note,
It is the base model nothing more nothing less, does not have power anything but power brakes and steering.
The entertainment is just the low end CD AM/FM...
I just got a single DIN radio with bluetooth and everything else that these things have these days. I got the Scosch SCDBTA60 controlFREQ... I liked the stereo, and it was the only one at all the stores I went to that would connect without a hitch to my Nokia Lumia 920, and have all the functions of Bluetooth.
Ok, so my question is when I pulled the head unit to look at the wire harness I wanted to make sure I was getting the right one. I searched Scoche and Metra, and Metra was the only one that had a wire harness that looked correct for only one of the harnesses present. I know I need the antenna Adapter.
take a look at the pictures.
All three Harnesses:
This one shows the one that works with Metra 70-7552 according to Crutchfield: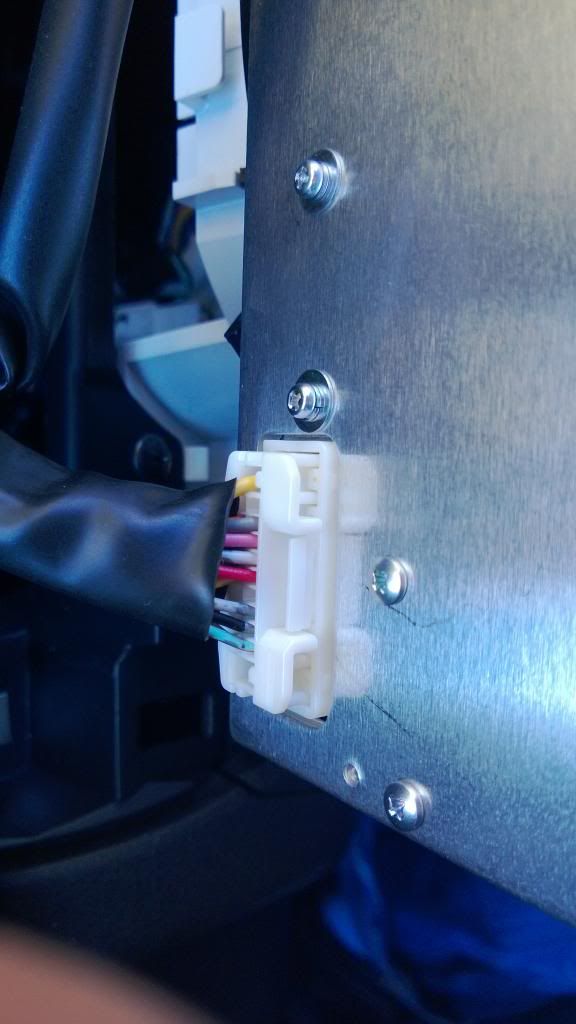 The one in question next to the Antenna with only two wires:
Is this one the Ground(s)? Since it appears there is no Black wire on th Note's radio harness...? Anyone know what that harness is for? Anyone know if the wires are the same as the Metra 70-7552 harness?
I plan to make a very custom installation Since I can machine my own brackets.. so I'm not worried about the fit of the aftermarket Radio.. And it also appears that what Crutchfield has lsited for an install kit will not really work. They even suggest using a custom made bracket or factory brackets.
I will keep posting as I install this radio.