FINALLY was able to install my Sentra SE-R wheels today! what do you think?
She stills needs a good cleaning, but that wont be for another week or so!
The wheels are wrapped with Nexen N5000's 215/45-17 and have a 5mm spacer behind them so they can clear the calipers in front, and in back to make them all even!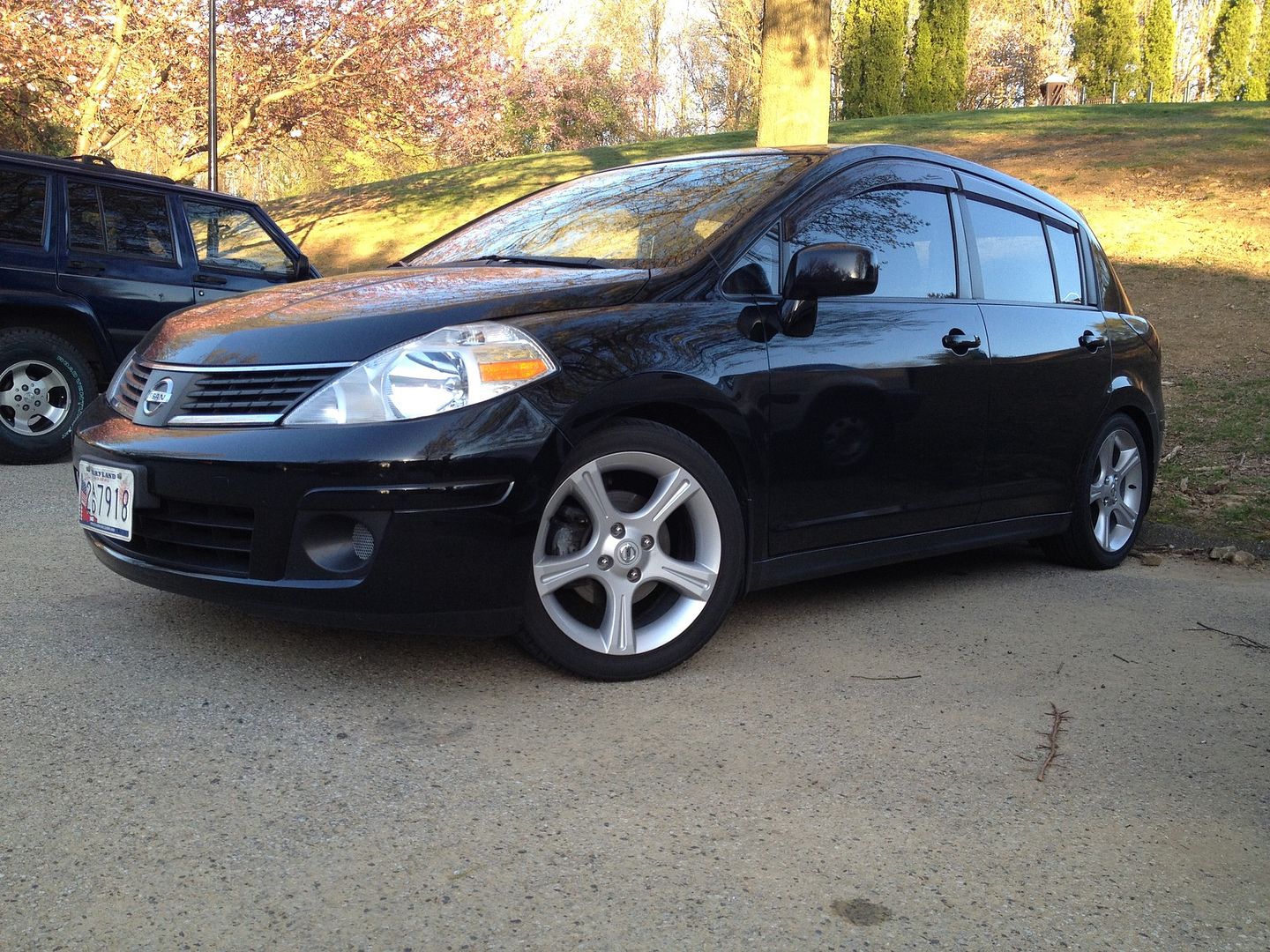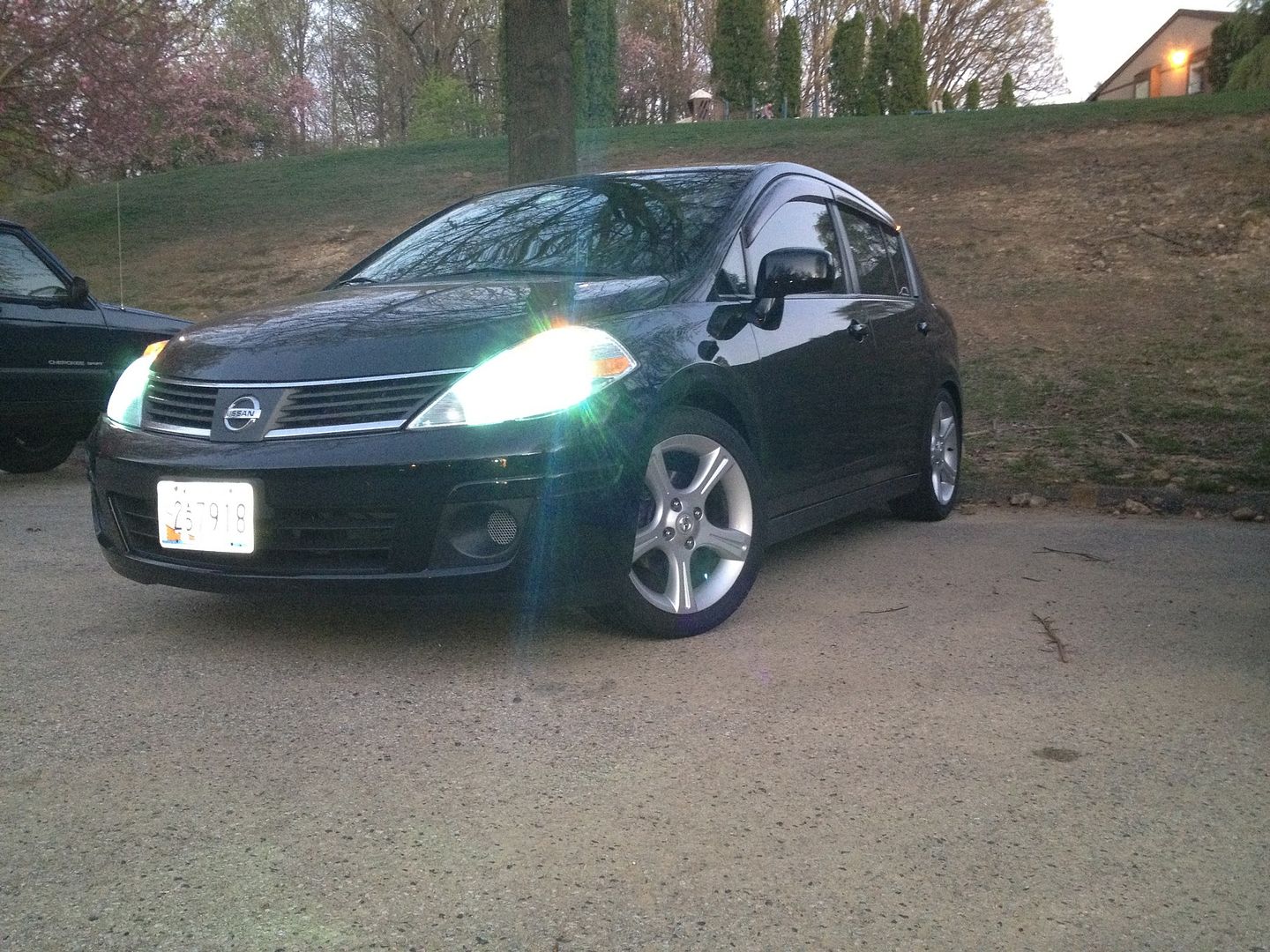 I tried to get a decent pic with my HIDs, but they wound up looking green.. I have 6000K though, so they are bright white w/ SOME blue!